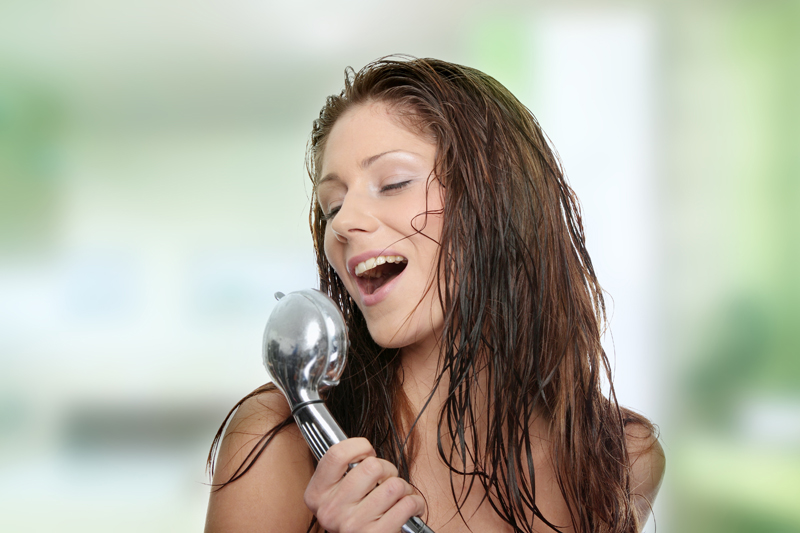 Marketing yourself is essential. No matter how good your music is, no one will know about it until you tell them. And no one will know what kind of music you have or be willing to listen to it until you give them a reason to. So learning how to communicate is something we all need to learn and re-learn.
Clear writing is one tool that will put more food on your table. If your writing is clear, your audience, and potential buyers, will quickly understand what you have to say. People lead busy lives. And they do not have time to read through scads of material, so clarity is appreciated.
Your marketing is like a magnet. There will be certain people who need what you have; they are like iron filings that will be attracted because your product or service will benefit them. Other people will not be attracted, because they need something different.
Clear writing quickly SHOWS a person (the iron filings) if you have what they need, or if they should look elsewhere:
• An annual report SHOWS shareholders the progress of your company.
• A user manual SHOWS customers the quickest way to use your software efficiently.
• An employee orientation manual SHOWS new personnel how to get up to speed.
• A newsletter SHOWS your potential audience your philosophy, and promotes trust.
• A music clip SHOWS what your genre and flavor of music will be like.
In all these examples you have something to say or show. You want someone to quickly understand it and perhaps pass it onto other people.
Whether you are writing for a web page, an instruction manual, a book, an album cover or a promotional brochure, the principles of clear writing are the same – connect the dots.
Find something your audience already knows about: for example, magnets and iron filings. And continue using that image. Magnets attract, and you want to attract an audience. What attracts iron filings? What attracts potential customers?
To connect the dots, make sure your ideas flow easily from your first point to the second, to the third and so on.
For example, suppose I want to promote my "music for healing emotions" (of course this is unabashed self-promotion). To find clarity I first have to decide what I want to say. But to be even clearer I should first list what would be of benefit for people. What do they need?
Suppose I decide that people who tend to depression or sadness can benefit from my music. To be very clear, I try to state in one sentence who I'm talking to and what that benefit is: "If you are depressed, you can use Bach Flower Music to help you move from sadness to joy."
My potential audience already knows what depression and sadness is. (I'm connecting dots). They already know they'd like more joy (more dots). In one clear sentence I have communicated something that might help.
By stating what I have in one sentence, I have a clear focus for communication, and I can make sure that all my marketing materials are going in the same direction. Secondly, people can quickly see if what I have might help.
Example 2: If you have a band and can clearly communicate what kind of music you have, that becomes your magnet…
"Our music is a cross between James Taylor and Susan Boyle." If I like either one of those people, I'll look further at your web site, or at the very least, I'll listen to some audio clips you have. Because you'll have clearly connected to something I already know about. And I might be one of the iron filings you'd attract.
All the best,
Al Harris,
BellaOnline's Musician Editor
My Music on CDbaby:
Music to heal emotions & boost your creativity
You Should Also Read:
Marketing Tips
Promoting Your Music


Related Articles
Editor's Picks Articles
Top Ten Articles
Previous Features
Site Map





Content copyright © 2022 by Allan Harris. All rights reserved.
This content was written by Allan Harris. If you wish to use this content in any manner, you need written permission. Contact Sabira Woolley for details.