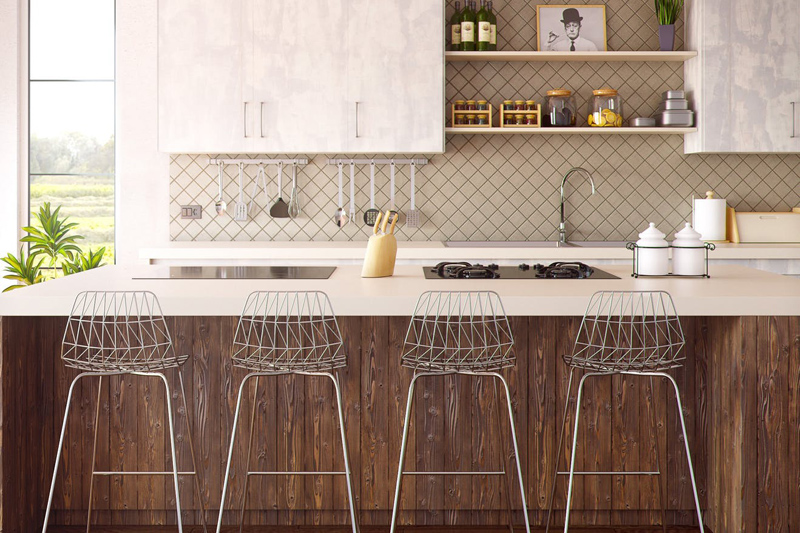 Delicious grilled chicken is a versatile summertime favorite. It can be simply seasoned lightly and grilled, grilled with a sauce for spicy barbecued chicken, or skillfully seasoned and marinated according to a gourmet recipe.

Buy broiler-fryers for grilling. One 3-1/2 to 4 pound broiling-frying chicken usually makes about 4 servings. Select parts are packaged and sold together, making it easy to buy only what you need for a recipe or the part of the chicken you like best. These include chicken halves, quarters, breasts, leg and thigh combinations, or just the drumsticks, thighs, or wings.
Defrost chicken in the refrigerator, never at room temperature on a countertop. To reduce defrosting time, place frozen chicken in a bowl of cool water or defrost it in a microwave oven, set at 50% power. Never place grilled chicken on the same platter that held raw chicken.
To grill chicken -
Lay broiler-fryer halves, quarters, or parts on the grill, with the rack about 8 inches above the heat source. Turn pieces frequently, using a tongs, not a fork. This will prevent the piercing which causes flare-ups and that unappetizing blackened chicken that so many back yard chefs are famous for. Brush the with either homemade or commercial barbecue sauce during the last 10 minutes of grilling time. Barbecue sauce applied earlier in the grilling process can also cause over-browning and burning. Grill for about 45 minutes to an hour. Always cook chicken until it's well-done, never medium or rare. Just before removing it from the grill, test for doneness by gently piercing it with a fork. If chicken is thoroughly cooked, a fork can be inserted with ease and juices will be clear, not pink. Leg and wing joints will also move freely. If the outside looks done before the chicken is thoroughly cooked on the inside, lay it on a piece of aluminum foil for the remaining time on the grill.
Recipes for Chicken on the Grill
For Great Grill Recipes and Techniques....
How to Grill: The Complete Illustrated Book of Barbecue Techniques
This fabulous cookbook features fool-proof recipes for meat, fish and poultry plus many other foods that really are a natural for the grill... even lobster and vegetables. It includes recipes for rubs and sauces. It has detailed instructions on how to cook just about anything on the grill. It explains the use of many types of grills... gas grills, charcoal grills, hibachis, tuscan grills and smokers, plus how to light coals, clean and oil the grate, and test for proper temperature. Every recipe has step-by-step instructions with photos to illustrate each step. It's a great grill cook for beginners and experienced grill chefs will love the superb recipes!
Bobby Flay's Grill It!
This comprehensive, fully illustrated, full-color grilling guide by Bobby Flay features 150 great recipes. It
also includes a guide to both gas and charcoal grills, a list of indispensable grilling tools, a guide to stocking the perfect grill pantry and a resource guide for high-quality ingredients, supplies, and
accessories.
You Should Also Read:
The Home Cooking Recipe Index and Site Map
The Home Cooking Cookbook Corner
Summertime Cooking Links

Related Articles
Editor's Picks Articles
Top Ten Articles
Previous Features
Site Map
Content copyright © 2023 by Sandy Moyer. All rights reserved.
This content was written by Sandy Moyer. If you wish to use this content in any manner, you need written permission.
Contact Allyson Elizabeth D´Angelo for details.