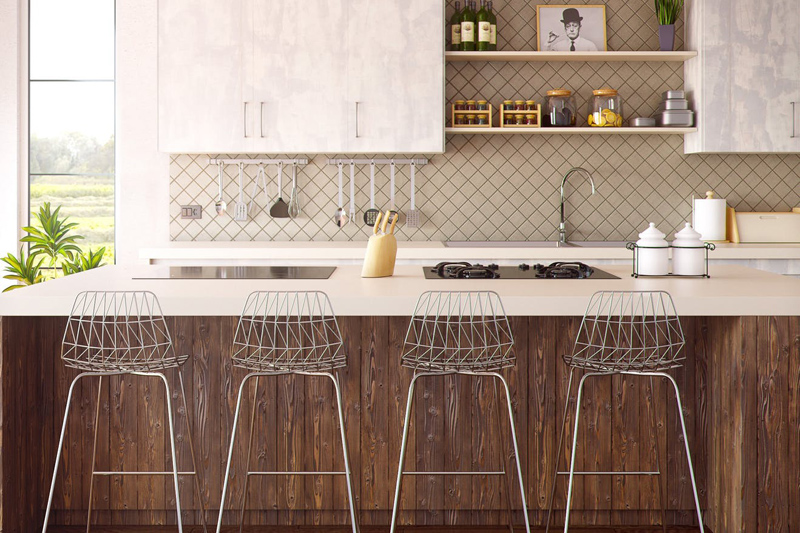 Outdoor cooking tips and great summertime recipes
The Kabob Cookbook


In my ebook cookbook you´ll find over 65 kabob recipes + many extra marinade and grilling sauces. Also.... easy assembly and skewering ideas for kabobs with extra eye appeal and maximum taste.
Buying and Storing Specialty Melons


These once "exotic" melons are now widely available in supermarkets, depending on their peak season
Buying and Storing Tropical Fruit


Learn more about the most common varieties of tropical fruit - recipes included.
Chicken on the Grill


Delicious grilled chicken is a versatile summertime favorite. It can be just lightly seasoned and grilled, grilled with a sauce for spicy barbecued chicken, or skillfully seasoned and marinated according to a gourmet recipe.
Cookbook Corner - Summer Cookbooks


Summer Cookbooks, Barbecue Cookbooks, Grilling Cookbooks, Picnic Cookbooks, RV and Camping Cookbooks, Home Canning and Preserving Cookbooks
Freezing Green Beans


Freezing is the easiest way to preserve fresh summer green beans to enjoy all year long. For the highest quality and nutrition, green beans should be frozen at the peak of freshness, as soon after harvesting as possible. Here´s how.
Freezing Vegetables


Freezing is an excellent way to store and preserve home-grown vegetables or farm-fresh vegetables bought at low late summer prices.
Fresh Fruit Smoothies


These healthy, delicious fruit drinks couldn´t be easier to make!
Fresh Lemonade Recipes


Make real old-fashioned lemonade with a taste that´s so refreshing!
Got Zucchini?


Finding good, new zucchini recipes seems to be an annual summertime challenge for many people who grow the prolific summer squash in their backyard garden.
Grilling Times


A chart of suggested grilling times for the most commom cuts of meat and poultry.
Hamburgers & Hot Dogs - All-American Food!


These Summertime favorites are at the top of the list of foods most associated with America.
Home Canning Fruit & Vegetables: Processing Times


Recommended canning methods with recommended processing times for pint jars and quart jars.
Homemade Ice Cream


With today´s ice cream makers, you can enjoy homemade ice cream anytime, with no hand cranking, no bags of ice and no rock salt. Read more about these affordable appliances and try some new ice cream recipes.
Icy Teas


Recipes for Mint Iced Tea, Lemon Iced Tea, Refrigerator Tea and refreshing Citrus Tea Cooler.
It´s Fresh Strawberry Season


Fresh berry season begins with strawberries, the most popular of all berries. Although strawberries can be found in supermarkets almost any time of year, during late spring and early summer locally grown berries are ripe and ready to eat and enjoy in many areas across the country.
Kabobs


Kabobs make outdoor entertaining festive and fun. They can be easily assembled ahead of time, grilled to perfection in minutes and there´s little clean up after the meal. Here´s kabob ideas and recipes.
Stars and Stripes Cakes


Directions for 2 variations of the the classic flag cake - How to assemble and decorate.
Successful Home Canning


Here´s an easy to follow guide with all the basics you need to know for successful home canning. If you´ve never done any canning because you think it´s just too complicated, perhaps this will encourage you to give it a try.
Summer Beverages


Instead of reaching for a canned soda or drinks made from a mix, try a thirst quenching, simple to make homemade fruit beverage... made from natural ingredients.
Summer Melons


Summer melons are some of natures sweetest treats. Fresh, sun ripened melons capture the taste the summer. A slice of ice cold watermelon, half a cantaloupe or a piece of honeydew...lightly chilled, ready to scoop and enjoy are part of the fun of summer.
Treat Dad to A Father´s Day Feast


Family cookouts are a very popular way to celebrate Fathers´ Day. Here´s an assortment of special Dad tested and approved recipes.
Vegetable Freezing Chart


A handy reference chart with preparation tips + blanching and chilling times for the most popular vegetables.
Cool Summer Dessert Recipes


Here´s four new recipes for summer desserts. Prepare any of these dessert recipes for a cool and refreshing end to a summer meal.
Food For the 4th


Make your 4th of July celebration patriotic and delicious! Here's recipes for burgers, steaks and chops, chicken, kabobs and more, plus recipes for sensational side dishes and cool desserts and beverages.
Grilling Vegetables


Grilling brings out the ultimate taste in vegetables! Here's how to prepare veggies for the grill plus grilling times.
Recipes for Memorial Day


Memorial Day is a time for flag waving, backyard picnics and mom's apple pie! If you're celebrating this patriotic holiday at the beach, at a campground, or just having a family picnic at home, here's recipes for foods to fill your picnic basket or your Memorial Day table!
Editor's Picks Articles
Top Ten Articles
Previous Features
Site Map
Content copyright © 2018 by . All rights reserved.
This content was written by . If you wish to use this content in any manner, you need written permission.
Contact Allyson Elizabeth D´Angelo for details.