Gift Opening Tips for Children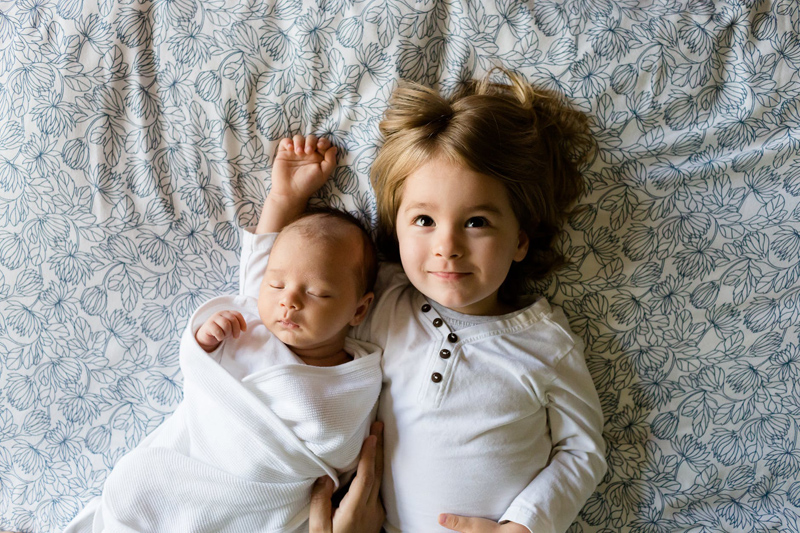 When children open birthday (or holiday) presents in front of friends, or even family, at birthday parties, it's important to prepare them by going over the manners and etiquette involved in receiving gifts. Patience, graciousness and courtesy are not always at the forefront of their minds when tearing into a present, so it's important to prepare them in advance and let them practice a couple common situations. Here are some tips I learned preparing my daughter to open gifts for the first time in front of her friends at her 7th birthday party.

Opening Gifts Slowly and Keeping Track

Perhaps the hardest thing to manage when opening multiple gifts in front of others is timing. Kids need to know that it's important to find someone to write down what gifts are from whom when they are being opened because once presents are opened it's easy for them to become separated from their cards. Explain that a list of the presents and their givers will be helpful when writing thank you notes after the party (see my article on "Writing Thank You Notes with Children" in related links below).

A great way to do this is to ask another adult to keep a list. Then sit next to your child and repeat conversationally what they are receiving and who from as they go. It's helps out the list writer, draws attention to the giver and the gift and keeps the process moving at a reasonable pace.

Also talk to children before hand about not playing with gifts or opening packages until all gifts are opened (or possibly after the party is over), so that the whole process doesn't end up taking longer than other children can be expected to sit still and watch. If a third adult is available, it's helpful to have them whisk opened gifts away to another room as you go where they can be explored later.

Duplicate or Unwanted Gifts

It's important to explain that every giver wants to feel that their gift is appreciated. It's never ok to say, for example, "Oh, I already have this toy" or "Thanks, but I don't like horses that much anymore." While this may seem obvious to us as adults, without preparation, children more often just say whatever they are thinking and feeling in the moment. They aren't trying to be cruel, but when it feels like the moment calls for a comment, it just might pop out.

It's helpful to practice and give children something else to say instead. For example, my daughter opened a game that she already owns, and we had discussed saying something nice about the gift if it was one she already had. Her comment was "Hey, this is a really fun game!" (Of course, the cute thing was that she then started tugging on my shirt because she wanted to tell me that she had done a good job not telling that she already had it, without thinking about the fact that everyone would hear… I had to move her along and acknowledge her accomplishment subtly). If a child receives two of the same gift from different givers (which can't really be glossed over) a great thing to say is "Hey, it looked like both Liz and Sally knew I would like this!" before moving along.

We discussed how if she didn't really like a gift that much, that was information she could just keep to herself and say thank you and she and I could talk about that later and see if it was possible to trade the gift for something she really wants.

Manners when Opening Presents

While most adults know to look for and read the card first when opening gifts, it's important to make sure to tell this to children, because they are definitely going to reach for the present first. A simple prompt of "Who is this one from? Let's find out!" if they are having trouble remembering can help.

Also a reminder to say turn attention to and say thank you directly to the gift giver *after* the gift is opened is important. Genuine appreciation for gifts through acknowledgement of the giver is a great way to make sure that kids aren't taking presents for granted, but remembering that each gift is someone's thoughtful expression towards them. Learning to sign "thank you" (a flat hand moving away downward from the chin) is a great way to give children a non-verbal cue without nagging or embarrassing them in front of others.

Opening gifts in front of others with graciousness is an important skill to develop during childhood. However, it is important to be sure that both the givers and receivers are old enough to be able to handle the social skills involved, or it may be best to wait and open gifts in private. If you are trying to decide if your child is ready, see my article "Should Children Open Gifts at Birthday Parties" in related links, below.


Need ideas for throwing great kids parties?






You Should Also Read:
Should Children Open Gifts at Birthday Parties?
Writing Thank You Notes with Children


Related Articles
Editor's Picks Articles
Top Ten Articles
Previous Features
Site Map



Follow @bellanicki
Tweet





Content copyright © 2018 by Nicki Heskin. All rights reserved.
This content was written by Nicki Heskin. If you wish to use this content in any manner, you need written permission. Contact Nicki Heskin for details.