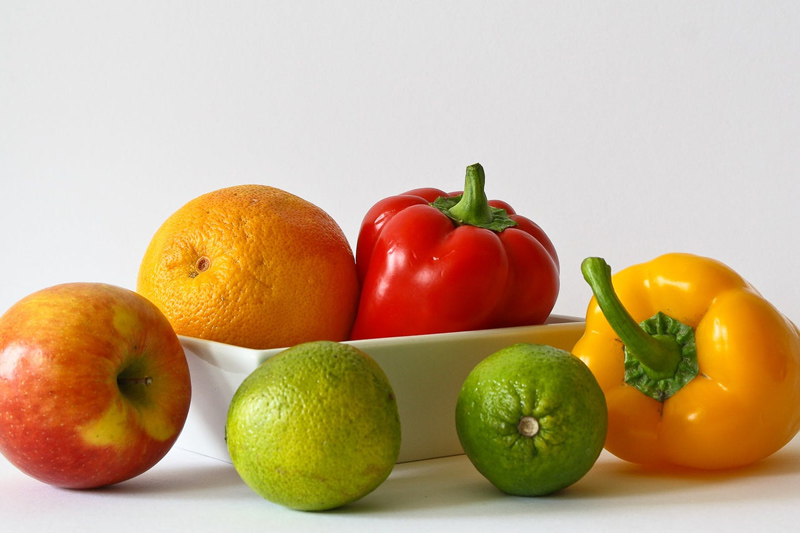 3 Things to Do with Those Ripe Bananas. Bananas are an incredibly healthy food. A medium banana (about ½ cup chopped up) has just 105 calories, 3 grams of fiber, and over 10% of your daily requirements for Potassium (Manganese) and 22% of your B6! Studies have shown that proper potassium leads to lower blood pressure and better bone health. B6 is a stress reducer. Healthy bones, health heart, healthy mind – the banana could be one of the perfect foods.
But eating bananas like Curious George can be a little tedious, so here are 3 healthy ideas for breakfast, lunch, and dinner to use those bananas.

Even better news – these recipes can be used with ripe, not-so-ripe, and just perfect bananas. So no longer do you have to wait for the green banana to turn yellow or make yet another loaf of banana bread with the brown bananas on your counter.


Idea #1: Peel and freeze any browning bananas. Frozen bananas are great snacks and great to drop in the blender when you make your morning protein shake. Here is another recipe to try:

10 oz fresh strawberries, raspberries, blueberries, or any other "berry"; stems removed
2 ripe bananas
3 tablespoons sugar or honey, or Stevia if you prefer sweetener
1 cup ice cubes
3/4 cup milk, yogurt, kefir or unsweetened coconut water, or plain water
Mix all the ingredients in blender and enjoy!

Idea #2: Cinnamon Sauteed Bananas

This was originally from Julia Child, the queen of butter. Here is a lower fat, heart-healthy version (https://www.wchstv.com/gmarecipes/sauteedbananas.shtml)

Ingredients
• 4 large bananas about 8 inches long - (they should be just firmly ripe or very slightly under ripe so they will hold their shape)
• 1 tablespoons brown sugar
• 1 teaspoon or so powdered cinnamon
• 1 tablespoon fresh lemon juice
• 1 tablespoons butter
• 2 tablespoons water

Directions
Peel the bananas, cut into crosswise slices 1/4 inch thick, and toss in a bowl with the sugar, cinnamon and lemon juice. When ready to cook, set the frying pan over moderately high heat, add the water, butter, and when bubbling scoop in the bananas.

Holding the pan by it's handle, toss the bananas in the pan every 10 seconds or so for 2 to 3 minutes until the bananas are tender -- the slices should still hold their shape and be slightly caramelized. Serve on a warm plate with non-fat greek yogurt. Serves 4



Idea #3: Oatmeal Banana Cakes
I found this amazing original recipe on Cooks.com and modified it to make it healthy. (original source: https://www.cooks.com/rec/doc/0,165,129177-250199,00.html)

Ingredients
4 ripe bananas
1/2 cup skim milk
1/4 cup light sour cream
3 egg whites
2 tablespoon canola oil
1 tablespoon applesauce
2/3 cup flour, light Bisquick
1/2 cup quick-cooking oatmeal
1 teaspoon baking soda
1/2 teaspoon salt
warm maple syrup, for serving

1. Heat oven to 200 degrees. Mash 3 of the bananas with fork in medium bowl; stir in skim milk, light sour cream, egg whites and 1 tablespoon of the canola oil and 1 tablespoon applesauce in medium bowl; set aside. Combine flour, oatmeal, baking soda and salt in large bowl. Fold banana mixture into flour mixture, stirring just until blended.
2. Heat remaining 1 tablespoons canola in large skillet over medium-high heat; pour 1/4-cup portions of the batter into the skillet, spacing them apart. Cook, in batches, until bubbles cover surface of pancakes and underside are lightly browned, about 2 minutes. Gently turn over; cook until other sides are browned, about 2 minutes. Transfer to oven on a baking sheet to keep warm, while remaining pancakes cook. Mean while, slice remaining pancakes cook. Meanwhile, slice remaining banana to top pancakes; add maple syrup to taste.



Related Articles
Editor's Picks Articles
Top Ten Articles
Previous Features
Site Map





Content copyright © 2022 by Christina Schlacter, PhD. All rights reserved.
This content was written by Christina Schlacter, PhD. If you wish to use this content in any manner, you need written permission. Contact Megan Mignot for details.