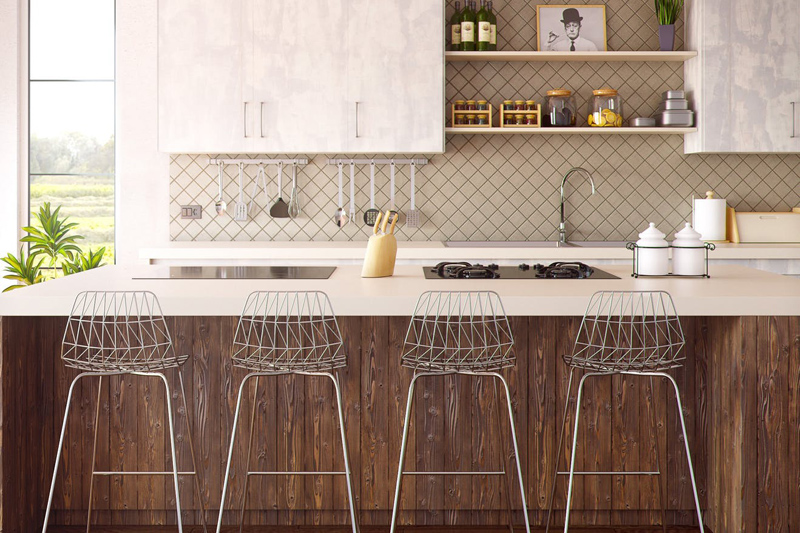 Melons are some of natures sweetest treats. Fresh, sun-ripened melons capture the taste the summer. A slice of ice cold watermelon, half a cantaloupe or a piece of honeydew...lightly chilled, ready to scoop and enjoy are part of the fun of summertime!

Watermelons, members of the gourd family, were grown in America as early as the 17th century. Today Florida is the leading producer of watermelon. California, Texas, Arizona and other southern states follow.
Watermelons vary in taste and color depending on the variety, the soil and the climate they're grown in. They come in various shapes from round to oval to oblong. Sizes range from about 5 pounds for small round melons that fit right in the fridge and are the perfect size for a small family to as much as 40 lbs or more for large oblong picnic size melons. The outside of a watermelon can vary from light green to a very dark green...from a solid color to mottled green to striped. The inside flesh can be dark red to bright red to reddish pink, with many variations, including melons with yellow flesh. Most watermelons have seeds but there are also seedless varieties. Some folks think that seeds are part of the fun of eating a watermelon. Others prefer seedless varieties which are easier to eat and safer for small children. They also require less prep time when using them in a fruit salad or other recipe.
Choosing a watermelon at the peak of perfection requires some skill and experience. First, look for one that's firm and free of bruises. A ripe watermelon will feel heavy for its size. When a watermelon is ripe, the spot where it laid on the ground while growing will be a creamy yellow color rather than white or pale green. Thumping a ripe watermelon with your finger will produce a rather dull, hollow tone. Thumping an unripe melon will create a clear tinging sound.
Though watermelon must be chilled before eating for that mouth-watering refreshing taste, if you're short on refrigerator space, whole melons will keep at room temperature for about 7 to 10 days. After watermelon is cut, wrap it in a plastic or foil and store it in the refrigerator. Freezing causes a watermelon to become mushy and lose it's flavor. As with all fresh produce, always thoroughly rinse the outside of any melon before cutting.
Watermelons are full of vitamin C and they're also a good source of vitamin A, potassium and fiber. They also contain high amounts of lycopene, a substance that can prevent heart diseases and some cancers. Since watermelon is 92% water, its a great way to cool off and rehydrate in hot weather.
Puree and freeze watermelon juice for refreshing ice pops. Or.... try one of these recipes. You'll need an ice cream maker for the first recipe.
Cantaloupe gets its name from the Italian city of Cantalupo, where it was grown since the first century AD. In America, cantaloupe is the name commonly used for several types of muskmelon or netted melons with a sweet orange flesh. California produces the most cantaloupes, followed by Texas and Arizona. Locally grown cantaloupes are available in many farmers markets and produces stands around across the US for a few weeks in summer. They're also a popular crop in Americas home gardens.
To pick a ready to eat cantaloupe, check the spot where the it was removed from the vine. In a ripe melon it will be slightly indented and scarred. The end opposite the stem should give slightly when pressed. The best sign of a ripeness is a distinctive sweet melon smell. Though the amount and deepness of netting on the skin color varies according to the variety of the cantaloupe, unripe melons will have a distinct green color below the netting. Avoid cantaloupes with shriveled, bruised or cracked areas.
Whole melons with greenish areas or unyielding firmness can be stored on the countertop to ripen. Fully ripe melons should be refrigerated. Wash the rind before slicing. Always store cut cantaloupes in the refrigerator.
The honeydew melon probably originated in ancient Persia thousands of years ago. Today it is commercially grown the southern U.S. mainly in Florida, Georgia, South Carolina and Texas. Honeydews from South America are available year-round.
These succulent melons are packed with good taste plus nutrition. Half of a cantaloupe has only 80 to 90 calories. It's is one of the most nutritious fruits. It's rich in vitamin A, vitamin C and folate. A quarter of a Honeydew melon is also a great source of vitamin C with only about 25 calories in an average serving of a quarter melon.
Ripe honeydew melons have smooth, creamy yellow to very pale green skin. A ripe honeydew melon will feel heavy for its size. It's blossom end will be slightly soft and have a melon aroma. Avoid green honeydew melons and those with pitted, shriveled, or cracked areas. Whole honeydew melons many be stored on the countertop. Wash the rind before slicing. Always refrigerate cut honeydew melon.
---
A simple mixture of chilled cantaloupe, honeydew and watermelon is the perfect addition to any summertime meal. Serve it as a light and easy first course or as an impossible to pass up dessert. Add fresh strawberries, blueberries, red or black raspberries, or sweet cherries as they become available to enjoy the very best of the season.
Here's a few more ways to enjoy fresh cantaloupes and honeydews -

For a quick summer cooler, start with 1 small cantaloupe, half of a honeydew melon, or a combination or both. Peel, remove seeds and cut in pieces. Place in a blender with 1/2 cup cold lemonade plus about 8 ice cubes and blend on high until smooth.
For a delicious melon smoothie - In a blender, combine an 8 oz container of fruit yogurt with about 1 cup of cubed cantaloupe or honeydew and 1/4 cup milk. Blend on high until smooth and serve immediately.
Fill half a cantaloupe with vanilla or peach ice cream, orange sherbet, or cottage cheese.
Place melon balls or cubes in small bowls, top with strawberry yogurt, and sprinkle with granola for breakfast or brunch.
Place chunks of cantaloupe or honeydew on skewers; brush with a prepared sweet and sour sauce; broil or grill lightly.
For a simple but special summer dessert, start with 1 small cantaloupe for every 2 servings. Wash, cut in half and remove the seeds; Scoop out the inside, leaving a thin layer of orange flesh. Set empty halves aside, Combine melon any combination of fresh fruit.....white, red, or purple seedless grapes, chunks of fresh pineapple, sliced kiwi fruit, sliced star fruit. Generously fill each half with melon mixture. Sprinkle with coconut and top with a light whipped topping.
When entertaining, a hollow carved watermelon is a perfect centerpiece and serving bowl for punch or melon salad.
See Watermelon Centerpieces, for carving ideas, a recipe for summer melon salad, and a recipe for watermelon punch.
On hot summer days refreshing chilled melon is welcome addition to any meal and a cool anytime snack.
Make sure there's lots of sweet, nutritious melons at your house this summer!
---

Watermelon Tumblers & Pitcher
This acrylic drinkware with a whimsical watermelon design is as durable as it is attractive. It's generously sized for serving your favorite summer beverages. The set includes of 4 (24 ounce) tumblers and a 3-quart pitcher.
Forever Summer
Nigella Lawson shares her favorite warm-weather recipes. Fresh, innovative, versatile, and delicious, this cookbook combines Nigella's breezy style with mouth-watering recipes, ranging from Mediterranean Roasted Vegetables and Barbecued Sea Bass, to Chicken Salad with Spinach and Happiness Soup, to a gorgeous Strawberry Meringue Layer Cake.
---
You Should Also Read:
Buying and Storing Specialty Melons
The Home Cooking Cookbook Corner
The Home Cooking Recipe Index and Site Map


Related Articles
Editor's Picks Articles
Top Ten Articles
Previous Features
Site Map





Content copyright © 2022 by Sandy Moyer. All rights reserved.
This content was written by Sandy Moyer. If you wish to use this content in any manner, you need written permission. Contact Allyson Elizabeth D´Angelo for details.