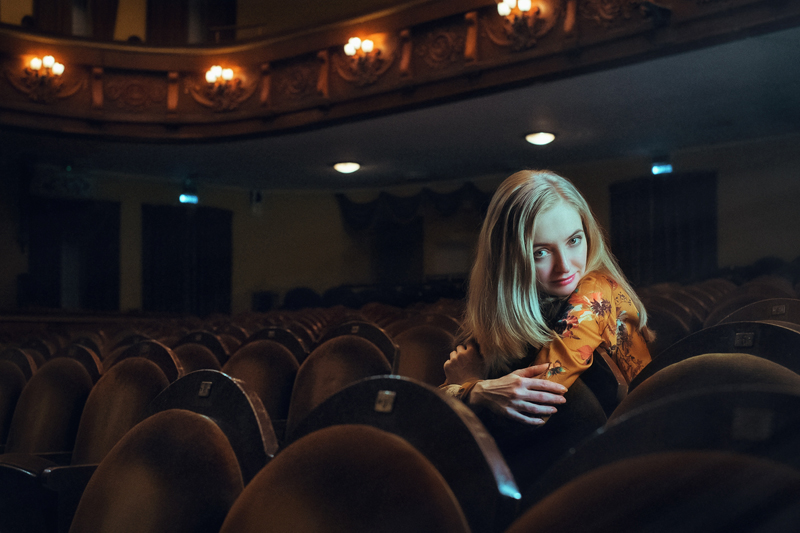 The ghost of Timothy McVeigh, and the specter of another Oklahoma City-type bombing, haunts FBI agent Angela Zamparo (Toni Collette). When the agency discovers radioactive cesium has been smuggled into the US, she alone suspects domestic terrorists; specifically, members of the white supremacist movement. Zamparo convinces agent Nate Foster (Daniel Radcliffe) to pose as a skinhead and infiltrate their ranks. What Nate discovers is a radical sub-culture that espouses the philosophy of white power and is prepared to use violent means to achieve it.

Nate is, at first glance, an unlikely candidate for undercover work. An Ivy League graduate with a penchant for classical music, he is consigned to analytical desk work. Agent Zamparo senses, however, that his outsider status will resonate with similar personality types. Nate successfully enters the world of white supremacists, posing as an Iraq war veteran. He encounters survivalists, religious fundamentalists, and conspiracy fanatics. Nate also attempts to ensnare a white power shock jock, Dallas Wolf. When Zamparo interrogates Wolf, though, she discovers he is a cynical opportunist. Wolf is simply exploiting the aspirations of white supremacists for his own financial gain.

"Imperium" is based on the experiences of former FBI agent Michael German, who published a book in 2008 titled "Thinking Like a Terrorist: Insights of a Former FBI Undercover Agent". German collaborated with director Daniel Ragussis on the screenplay for "Imperium". Ragussis also conducted his own research and the film aims to be a realistic portrayal of both the white power movement and the FBI's efforts to contain it. Ragussis incorporates the photojournalism of Anthony Karen in his film, crafting several montages that illustrate the faces and symbols of white supremacism in America.

Daniel Radcliffe captures the intensity of his character, although his slight build casts doubt on Nate's cover as a former Marine. Not much is required of Toni Colette, however, as her role is the generic hard-nosed, chain-smoking law enforcement officer. Sam Trammell ("True Blood") delivers a deceptively simple and nuanced performance as a straight-laced engineer and family man. His character connects with Nate on an intellectual level, but turns out to be the most dangerous type of zealot.

"Imperium" is the first feature film directed by Daniel Ragussis, and he is more interested in exploring human psychology than photographing violent acts. The film is loaded with dialogue that fails to maintain a steady level of tension throughout. Ragussis begins with a quote from Adolf Hitler: "Words build bridges into unexplored regions." The same could be said about visual images and Ragussis, in his next feature, needs to find a way to marry both words and images into a compelling whole.

"Imperium" was released in the US in 2016. The film is rated R for profanity. Due to subject matter, the characters use persistent derogatory language when referring to non-Caucasians. "Imperium" is available on DVD and Amazon Video. I watched the film at my own expense. Review posted on 1/8/2017.


You Should Also Read:
Dead Bang Film Review


Related Articles
Editor's Picks Articles
Top Ten Articles
Previous Features
Site Map





Content copyright © 2023 by Angela K. Peterson. All rights reserved.
This content was written by Angela K. Peterson. If you wish to use this content in any manner, you need written permission. Contact Angela K. Peterson for details.