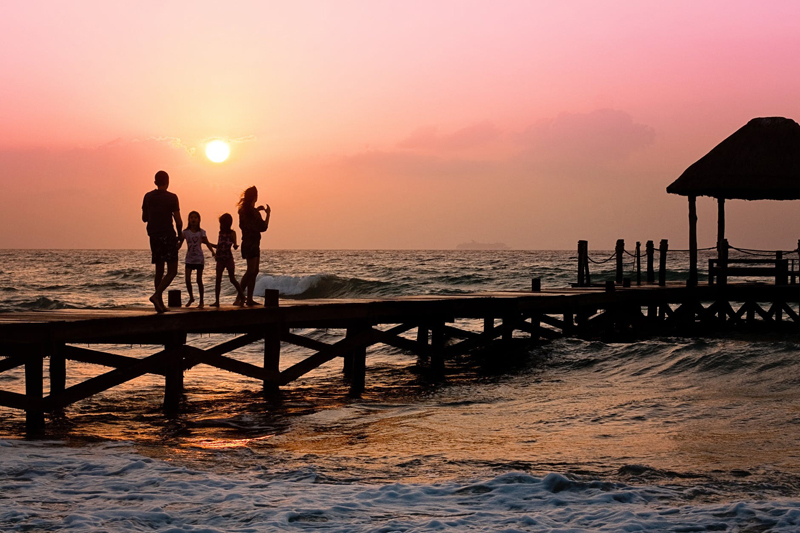 This dish's origin, like so many of my family's favorites, is one of substitution and improvisation. I was poking around in my cupboards, looking for what I'd need to make tuna casserole (one of my family's not-so-favorites) and discovered that not only did I have only one can of tuna, but the only pasta in the
Kitchen Rose
was lasagna noodles. I did, however, have two puny chicken breasts in the freezer, and a pound of Italian sausage. Thus was born the ever popular and delicious
Chicken Lasagna Extraordinaire!
Yes, it's so extraordinaire-y that it requires an exclamation point.
The second time I made it I simplified my life by combining the cheese and meat filling layers, though you could, of course layer in the traditional manner, as I instruct below. You probably don't realize that this combination was a big step for me. In fact, I usually tend to over-complicate things in the kitchen, mostly because I prefer to make as much from scratch as possible and am always underestimating the amount of hair-pulling-out and extra time this requires. I understand that most of my sisters-in-arms-attached-to-hands-with-wooden-spoons do not share this proclivity, and I do have to admit (please don't tell anyone) that on occasion I crack open a can of condensed soup rather than making a roux-based cream sauce. (On a veeeerrrrryyy occasional occasion.) So for this recipe I'll give both instructions--nutso and sane--and allow you to use your agency to decide which culinary path will lead to the least stressful dinner. Although, rather than referring to the two paths as "nutso" and "sane" I will designate them "complicated" and "simple" (Even that leaves the good way sounding pejorative…who
am
I?!)
Ingredients
1 Package Lasagna Noodles
Meat Layer
1 lb Italian Sausage


1 small or medium yellow or white Onion, chopped


1 Tblsp. Minced Garlic


Simple: 1-2 Cups Cooked Chicken, shredded or cubed
Complicated: 2-3 boneless, skinless chicken breasts


½ Cup Crimini or Baby Portabella Mushrooms, washed and sliced


Simple: 1-2 Cups Frozen Peas and Carrots
Complicated: 1 Cup Carrots, peeled and sliced. 1 Cup Frozen Baby Peas.


1 Cup Sour Cream


Simple: 2 Cans Condensed Cream of Chicken or Mushroom Soup
Complicated: 6 Cups Chicken Broth or Stock. 1 Cup Milk. 4 Tblsp Butter. 4 Tblsp Flour.


2 Tblsp Italian or Flat Leaf parsley, washed and chopped


Cheese Layer
16 Oz. Softened Cream or Ricotta Cheese


1 Cup Sharp Cheddar Cheese, shredded


1 Cup Shredded Italian Cheese Blend


2 tsp. Italian Seasoning


Pinch Nutmeg, freshly grated
Topping
1 Cup Seasoned Bread Crumbs


½ Cup Shredded Cheese


2 Tblsp Melted Butter
Instructions
Prepare Meat Filling
Complicated: Poach Chicken breasts in Chicken broth or Stock, adding carrots during the final 15 minutes of cooking. Drain, saving liquid. Shred or chop the chicken. Add chicken, carrots, frozen peas, and mushrooms to a large mixing bowl.

Simple: Add previously cooked chicken, frozen carrots and peas, and mushrooms to large mixing bowl.


Brown the sausage, onion, and garlic in a large frying pan. Drain mixture and add to ingredients in bowl.


Complicated: Melt butter in pan after sausage mixture is removed. Stir in flour and cook at least 1 minute. Slowly add 2 Cups of the poaching broth, stirring well to incorporate flour and avoid lumps. Bring to a simmer as you stir in the milk and add the parsley. Season to taste with salt and pepper. Simmer briefly, this should be somewhat thicker than gravy. Add this cream sauce to meat mixture.

Simple: Add condensed soup to meat mixture


Add Sour Cream to mixture. Stir all ingredients, ensuring the mixture is well coated.
Prepare Cheese Mixture
In a medium mixing bowl, blend Cream or Ricotta Cheese, Cheddar, and Italian Cheeses along with nutmeg and Italian seasoning. Mix well.
Assemble
Grease a 9x13 pan.


Alternate noodles, meat, and cheese layers, beginning and ending with noodles.


Mix Bread crumbs, cheese, and melted butter together and sprinkle over the top, covering the noodles.

Bake covered at 350° for an hour. Remove covering for final 10 minutes to brown.

You Should Also Read:
Recipe For 'Fancy Fruit Quesadillas'
Recipe For Monkey Bread
Rhubarb Cherry Crisp


Related Articles
Editor's Picks Articles
Top Ten Articles
Previous Features
Site Map





Content copyright © 2022 by Jamie Rose. All rights reserved.
This content was written by Jamie Rose. If you wish to use this content in any manner, you need written permission. Contact Jamie Rose for details.