Safety And Liability Insurance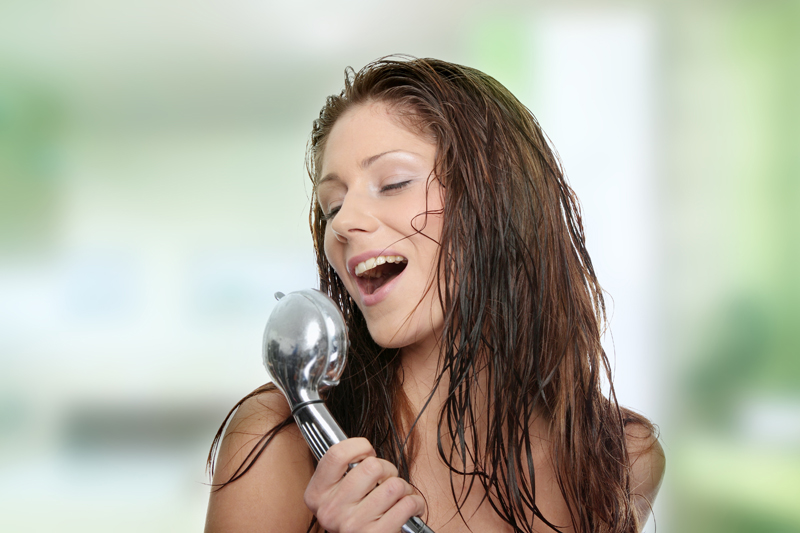 When you are setting up for your performance, and during your shows, it is crucial to bear in mind the safety of everyone in attendance. Do you need liability insurance? Here are some tips on preventing injuries or damage at your shows.
Arrival
Whenever possible, arrive at least an hour (preferably two hours or more for a full band) before starting time. It is best to set up completely, have your sound check, and do all trouble-shooting before the guests arrive.
Unfortunately, sometimes arriving before the guests just isn't possible. You may have aimed for it, but been stuck on the freeway due to an unforeseen traffic jam. Or you may be performing on a yacht with a very tight schedule, and be forced to arrive with the guests.
When you load up your gear on your dolly, make sure it is packed carefully and well balanced. It is often wise to tie it down with tie-straps or bungee cords. Make sure the bungee cords cannot suddenly break or snap off and hit anyone.
While moving gear, always keep cool heads and be courteous to all band members, clients and guests, even if you are running late or under pressure. Careening around a corner or rolling over bumps too fast can cause your PA to come crashing off the dolly, possibly resulting in injuries and broken equipment. When you are entering elevators or passing through crowds, you may have to be very patient and accommodating. Learn to be calm and clear headed under pressure.
Setting Up
Electrical cords that pass through areas where people walk can be a potential hazard. Carefully tape down your cords anywhere they are crossing where people (including the musicians) might walk. If there are grooves (such as the lines between concrete sidewalk slabs), you can inset them into those and tape over them, to make it even safer. Whenever possible, have the cords run through side areas that people are not walking in.
While it is smart to always carry long extension cords, it is also wise to request the client or venue to provide for any that pass through the areas the guests are walking in. This is because when the client provides the cord, if there is an accident and resulting injury, the liability is theirs. But if the cord someone trips over is yours, you can be held responsible for damages.
Make sure all your cords are logically placed to prevent tangling during the show. If any of you like to take your mic out of the stand and move around connecting with your audience, you don't want the speaker to come crashing down off its stand or the guitar to get unplugged because its cord was pulled by yours.
Make sure your speaker and light stands are very stable. Make sure any tripod legs are not protruding into walking areas. If they have to, then place a barricade around them, such as some of your gear cases.
People may try to pass through your band's area, especially if you are performing without a stage. The person in charge of the event or venue should take steps to prevent that. If there are no preventive measures, you can try strategically blocking them with your gear cases.
Make sure your mics are plugged in to a correctly grounded amp, to prevent unpleasant electrical shocks. Older amps often have a toggle switch for this purpose. In newer amps, it is adjusted automatically internally. If you hear a hum in the PA, it may mean a connected electrical component is not properly grounded. You need to use a three-pronged plug when plugging in.
Performance
Performing as a musician is not usually a very high-risk occupation, but things can happen. Many of us have had audience members who were boisterous and risked causing harm to themselves or to others, or to the band's equipment. I have a slightly chipped tooth from an intoxicated guest careening into my mic stand when I was singing.
Do not perform in conditions that will put you, the other musicians, or your gear at risk, such as standing in water, etc. You have the right to be protected from severe cold or hot weather that can damage health, or conditions that will ruin your equipment.
It is best to specify terms about these kinds of safety concerns in your contract for clarity. But if your client demands for you to perform in unreasonable circumstances, you can refuse unless they solve the problem. If you are not paid, you can take the matter to court. A judge will decide who is right.
Liability Insurance
In order to protect themselves from lawsuits, some organizations and venues will only hire performers who have liability insurance policies. Usually government, city, school, YMCA, charity, etc. events require this.
You will have to provide them with proof of your insurance with paperwork. They may actually require you to put the name of their event or venue on your insurance rider or policy.
You can get liability insurance to protect you as an individual musician. Or you can get it to cover you and all your sub-contractors (the whole band, others you may have hired such as sound-persons, dancers, etc.). The latter is typically the kind of insurance policy talent agencies have.
Don't assume that if you are hired through a booking agent you won't need to have insurance. Many booking agencies now require you to have your own insurance. And in case of a lawsuit, lawyers may decide it is in their client's best interest to sue everyone involved.
Lawsuits
For you to be held liable, the injured party has to prove you were negligent, meaning that you failed to take proper care in doing or not doing something associated with what happened.
If you are not found negligent, the suing party will lose, but you still have to deal with the time and effort to go to court and defend yourself. Personal injury suits usually bypass small claims, and you probably would have to pay the lawyer fees. If you have liability insurance, the company provides the legal staff for your defense.
If you don't have any money or valuable assets, don't think you are immune to being sued. A judgment against you is usually good for 10 years, and then renewable for another 10 years. So when you do start making money, they can come after you.
You can do an online search for "musician's insurance" and find companies that provide it. Read what they offer carefully, and make sure you get appropriate coverage for the kind of shows you will be doing.
To keep cords tidy, I like the
Monster CIT MBK-16 Medium Diameter Black Cable-It Wire Management System (16 feet)
.
To move music gear, I like the
Rock n Roller Multi-Cart 8-in-1 R12 All-Terrain Equipment Transporter Cart
.
If you would like to listen to or purchase music by Sabira Woolley, here is her
Music Shop
.
You Should Also Read:
Reduce Your Taxes
Must Have Items For Gigging Musicians
Your Ears - Supremely Designed Music Gear


Related Articles
Editor's Picks Articles
Top Ten Articles
Previous Features
Site Map





Content copyright © 2022 by Sabira Woolley. All rights reserved.
This content was written by Sabira Woolley. If you wish to use this content in any manner, you need written permission. Contact Sabira Woolley for details.