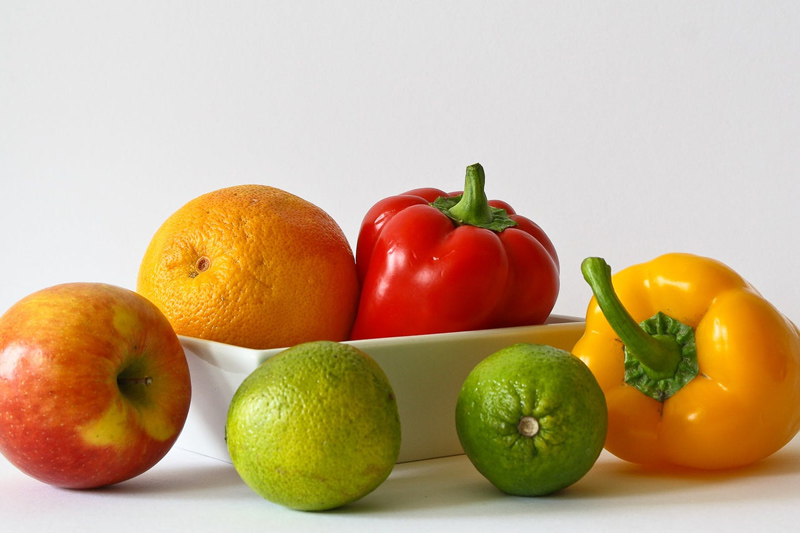 Fresh peaches with their rosy blush and tantalizing aroma are a treat indeed. Who doesn't love sweet peaches and cream or a warm slice of peach pie with a crumbly streusel topping?

Many supermarket peaches are sold slightly under-ripe, but they will ripen at room temperature quite quickly, usually in two or three days. When they are fully ripe, store them uncovered in the refrigerator. Handle gently, as ripe peaches bruise easily, and eat within a few days.

Peaches are a very versatile fruit and can be used in a variety of dishes including beverages, salads and main dishes, as well as sweet preparations like pies, ice cream, cobblers, etc. Fresh peaches enjoyed as is should be eaten at room temperature for the best flavour. Peaches that are a bit bland can be improved by cooking them.

Here is a lovely old-fashioned recipe for your ripe summer peaches. It has no added fat, so feel free to treat yourself to a scoop of ice cream on the side!

Peach Brown Betty

4 cups fresh peach slices (5 or 6 medium peaches)

1 1/2 cups dry whole wheat bread crumbs
1/3 to 1/2 cup natural cane sugar like Sucanat
1/2 teaspoon ground cinnamon
1/2 teaspoon ground nutmeg
Grated zest of a small orange

1/2 cup water
Juice of a small orange

Preheat the oven to 350F. Lightly spray an 8-inch baking dish with non-stick cooking spray.

To easily peel fresh peaches, blanch them for 20 to 30 seconds in boiling water and then transfer them to cold water. The skins should slip right off. Slice the peaches and set aside.

In a medium bowl, mix together the dry whole wheat bread crumbs, the cane sugar, the spices, and the orange rind. In a measuring cup, mix together the water and the juice of a small orange.

To assemble the betty, layer a third of the bread crumb mixture in the bottom of the prepared baking dish. Place half the peach slices on the bread crumbs. Add another third of the bread crumbs and the rest of the peach slices. Sprinkle the remainder of the crumbs evenly on top. Pour the water and orange juice evenly over all.

Cover the baking dish with a lid or foil. Put in the preheated 350F oven and bake for 30 minutes. Uncover and bake for 15 minutes longer to crisp the top. Serve Peach Brown Betty warm with your favourite vanilla ice cream, non-dairy frozen dessert or custard sauce.

Makes 4 to 6 servings.


Related Articles
Editor's Picks Articles
Top Ten Articles
Previous Features
Site Map





Content copyright © 2019 by Emmy Lynn. All rights reserved.
This content was written by Emmy Lynn. If you wish to use this content in any manner, you need written permission. Contact Megan Mignot for details.