Perfect In Every Way – No Way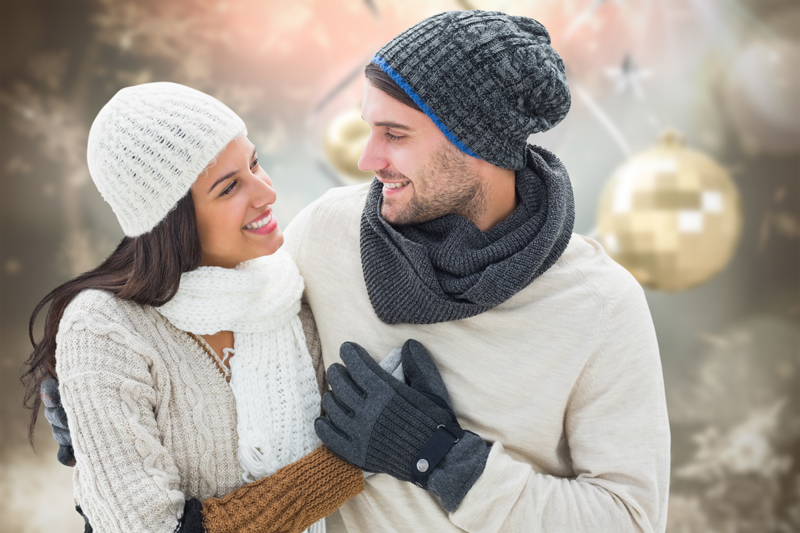 Why would anyone really want to be perfect? First of all it's an impossible aspiration and secondly it would truly make you a misfit in the world as the world is a very imperfect place. How many people needlessly suffer from OCD (Obsessive Compulsive Disorder) trying to be perfect in every way? There is no such thing as perfect!
Now I can understand why someone would want to be unique. Synonyms for the word unique are matchless and distinctive while synonyms for perfect are ideal and faultless. Seriously, ideal and faultless – ideal is a varying condition that changes from person to person and therefore what is ideal and deemed perfect for one person would be deemed imperfect for another. Faultless implies there can be not one fault or flaw which is an unsustainable condition under any circumstances anywhere. Coloring your hair to hide the roots as they arrive doesn't make your hair perfect it just makes it different. To the human eye it may appear to be perfect for a short while but appearances are often deceiving and in reality it's not faultless or perfect because those roots will be showing again soon and are still there undermining perfection.
Viewing things realistically there's nothing wrong with changing your hair color, after all, variety is the spice of life. But oregano, basil and rosemary are also thought of as spices of life and none of them are the one and only perfect spice of life either. They are all unique and pleasant and subject to the likes and dislikes of individual tastes. Some you like, some you don't, and therefore one man's perfect can be disliked by another man. Perfection is therefore in the eyes and tastes of the beholders and completely subject to change and therefore cannot be classified as perfect because there's no such thing as perfect.
Now I'm not saying that people shouldn't aspire to be their best and to do their best. Being ones best is a far better aspiration than being perfect. It's actually a wonderful absolutely possible goal. One persons personal best is uniquely different from another persons so just aspiring to be and do your best makes you unique and gives you an attainable goal of unique, not an unattainable goal of perfect.
So if you find yourself experiencing symptoms of OCD (Obsessive Compulsive Disorder) because of a quest to reach an ultimate goal of perfection, relax, find your sense of humor and get in touch with reality. Once again let me remind you that there is no such thing as perfect. As an example consider this scenario. One might decide to decorate their entire living space in black to eliminate showing any dirt but then after all their efforts to create that perfect black environment they find that it does however show dust which is often whitish or grayish and lint and fuzz and anything that is not black. Therefore, this wonderful seemingly faultless idea for perfection was in fact of course imperfect.
More importantly if someone else in your life expects YOU to be perfect perhaps you should take a look at them and their behavior before you put great time and effort into trying to please them and to live up to their expectations of perfection. I'm sure that they aren't perfect either because, again, there is no such thing as perfect.
We are all flawed from the moment we are born for our entire life. That's just a fact and aspiring to be perfect is an exercise in futility. Aspiring to be unique and interesting and to enhance and appreciate your uniqueness is an exercise in reality and a step on the path of life's journey that can only be seen as a step in the right direction. Aspire to be and do your best on any given day at any given time because there is no perfect day or time to begin to appreciate yourself. You may just find that others may begin to see and appreciate the real you too.
Why would anyone want to be perfect in every way? Cookie cutter perfection is boring but variety is the spice of life and unique. If someone asks you if you want to be perfect in every way, I hope you'll say - No way I'd rather be unique and spicy at any given time on any given day!
Until next time, have a warm heart but be COOL! Be happy, be well, and be the best you that you can be!
Best Regards,
Kate Woods
Of course, information presented on this site or found online in articles or forums should never be relied on in lieu of professional consultation for problem resolution.
You Should Also Read:
Because...


Related Articles
Editor's Picks Articles
Top Ten Articles
Previous Features
Site Map





Content copyright © 2023 by Kate Woods. All rights reserved.
This content was written by Kate Woods. If you wish to use this content in any manner, you need written permission. Contact Kate Woods for details.