A Franco-Mexican Cocktail for Cinco de Mayo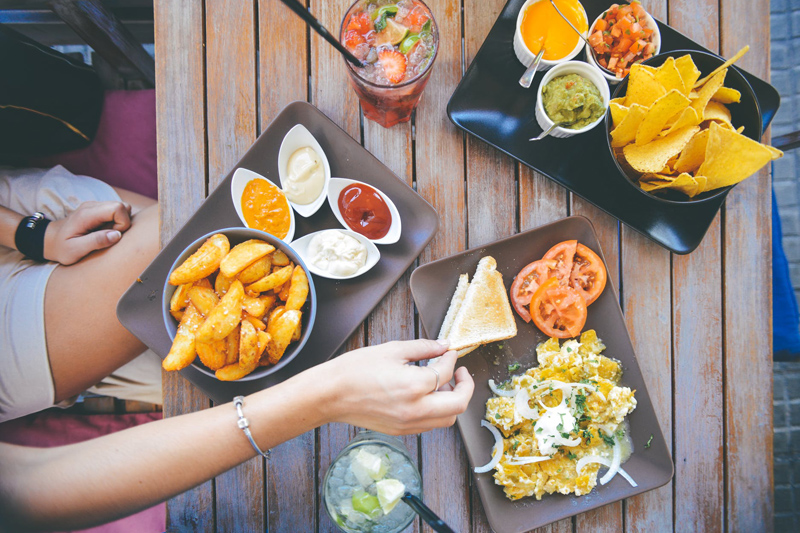 Cinco de Mayo, 5th May, is an important date in the Mexican calendar, particularly in the state of Puebla where it is celebrated with great flamboyance in memory of a famous battle and Mexican victory, the "Batalla de Puebla": on 5th May 1862, a ragged, poorly equipped Mexican militia, led by General Ignacio Zaragoza Seguín, defeated a French army twice its size – and what better way to commemorate the triumph of Mexican identity over French imperialist aggression than with a "tequila margarita", that most Mexican of cocktails, which blends the utterly Mexican tequila with the very French Triple Sec, Cointreau or Grand Marnier?
Tequila Margarita © Philip Hood
Tequila is an integral part of Mexican culture, an alcoholic spirit distilled from the fermented sap of the "maguey" or "blue agave" plant. Its ancestor was the low-alcohol "pulque", which was drunk in Mexico for millennia before the Spanish conquest, and which is still produced and widely consumed today. The state of Jalisco is the traditional home of tequila, with the bulk of production being centred around the towns of Tequila and Tepatitlán, in the shadow of the brooding Tequila volcano – the volcanic soil is said to produce the king of the agaves.
The fruits of the plant are known as "piñas" or pineapples which, once harvested, are halved or quartered, depending on their size, before being cooked. Rock or wood-lined pit ovens sunk deep in the ground were originally used, but with the 20th century came more modern methods in the form of gas or coal-heated ovens, and today steam is the most conventional cooking medium. Once the piñas have been cooked, they are crushed to extract their juice which is left to ferment in wooden, copper or stainless steel tanks for between two to twelve days, depending on the manufacturer's method. The resulting must is then distilled twice before the end product is stored, either in stainless steel tanks for the "joven" – young – or "plata" - silver - tequilas, or in oak barrels for those which are to be aged like a fine wine: reposado, añejo or extra añejo.
Everybody makes a tequila margarita their own way, but the basic ingredients are tequila, orange liqueur and lime juice, with a general "rule of thumb" standard ratio being 50% tequila, 30% liqueur and 20% lime. Some people like to add sugar syrup, and I personally find the 50/30/20 balance a bit on the sour side so, as you will see later, I do tend to sweeten the mixture very slightly. Fruit purées are sometimes added, as in a pineapple or melon margarita for instance, but most tequila aficionados consider this a sacrilege.
The traditional glass is similar to a martini glass or a champagne saucer, whose rim needs to be rubbed with a cut lime and then dusted with salt; a thin slice of lime hooked over the edge of the glass is a typical garnish. The ice factor is up to the individual and personal preference: the margarita can be shaken with ice to chill it and then served "straight up", without the ice; it can be poured over ice, "on the rocks"; or it can be blended with ice, making it a "frozen" margarita. However you serve it, make sure it is really cold.
Tequila Margarita
Makes 2
1 fresh lime
Fine sea salt
90 ml/6 tbsp tequila
50 ml/3 1/2 tbsp orange liqueur - Triple Sec, Grand Marnier, Cointreau (I love it with Grand Marnier)
50 ml/3 1/2 tbsp freshly squeezed lime juice – one large juicy lime plus any left over from rubbing the rim may be enough but have another one in stock just in case
Agave nectar
Ice cubes
2 glasses – martini, champagne, cocktail or simply wine
Halve the lime and then cut a thin slice from each half. Set the slices aside and quarter each remaining half. Rub the rim of the two glasses with the lime quarters to moisten them. Sprinkle a good layer of salt in a small dish and place the glasses, rim side down, in it, twisting them lightly to ensure they are well coated. Refrigerate for at least 15 minutes.
Whisk the tequila, liqueur, lime juice and 1 tsp of agave nectar in a jug. Taste and add a bit more nectar if it is too sour for you – look for a comfortable balance between a sour kick and a hint of sweetness. And needless to say, if you feel the mixture is not quite strong enough for you, feel free to add more tequila and/or liqueur, and then adjust the sweet and sour balance again.
Cut the lime slices half way through and hook them over the rim of the chilled glasses. Fill the glasses with ice – I find four ice cubes per glass is ideal - and pour in the margarita, being careful not to wash away the salt.
Serve immediately and raise a cheer for that rag-tag Mexican army on Cinco de Mayo!
You Should Also Read:
Christmas in Mexico - Rum Punch
Veracruz - El Torito Cocktail Recipe
Independence Day in Mexico


Related Articles
Editor's Picks Articles
Top Ten Articles
Previous Features
Site Map





Content copyright © 2022 by Isabel Hood. All rights reserved.
This content was written by Isabel Hood. If you wish to use this content in any manner, you need written permission. Contact Mickey Marquez for details.