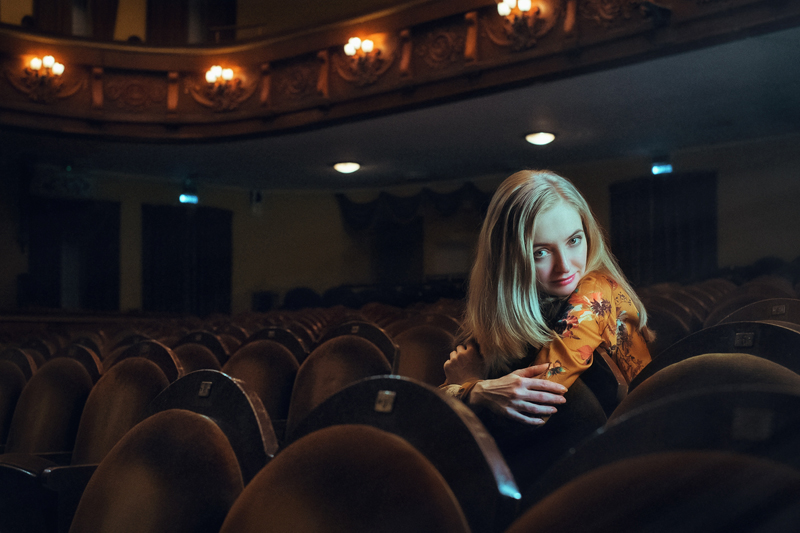 Russian director Andrey Zvyagintsev believes silence is more eloquent than the spoken word. His 2011 film, "Elena", runs for eight minutes before there is any meaningful dialogue. The visual images, however, are loaded with information about the film's two main characters, Elena (Nadezhda Markina) and Vladimir (Andrey Smirnov). Vladimir's bedroom, in the luxurious apartment they share, is spare and organized. By contrast, Elena's bedroom is cluttered and disheveled. A large, three-sided mirror over her vanity table dominates the space, revealing multiple images of Elena. These different reflections of Elena are a recurring motif in the film.

Elena is a former nurse who has married one of her patients, an affluent businessman in his seventies. Elena is younger than her husband, but the strife in their marriage is caused by Elena's blind love for her freeloading son, Sergey (Aleksey Rozin). Elena supports her unemployed son and his family by giving them her monthly pension. Sergey asks for more money, to bribe university officials and keep his son from being drafted into the Russian army. Vladimir's refusal to bankroll Sergey, and his plan to write a will leaving the majority of his estate to his only daughter, instigate a crisis for Elena. She decides on a plan of her own.

"Elena" is not a mainstream thriller, but it does contain visual and aural references to the Alfred Hitchcock film "Psycho" (1960). Elena confiscates the entire stash of cash in Vladimir's safe, places it in an envelope, and then tucks it away in her purse. The sequence echoes the behavior of Janet Leigh's character, Marion Crane, when she steals from her employer, setting the plot of "Psycho" into motion. The soundtrack of "Elena" uses excerpts from Symphony No. 3 by American composer Philip Glass. The eerie, repetitive notes of the string instruments are reminiscent of Bernard Herrmann's iconic score for "Psycho".

Like Hitchcock, Zvyagintsev believes it is preferable to let the audience use its imagination to fill in the details of his story. A conventional director would include a confrontation scene between Elena and Katerina, Vladimir's daughter, but Zvyagintsev omits it. He also frames an image that would normally illustrate domestic tranquility, and gives it an air of foreboding. There is an overhead shot of Elena's grandson sleeping on Vladimir's bed. The camera lingers on the child until he wakes up and seems to symbolically take possession of Vladimir's space.

"Elena" illustrates the class differences that exist in Russian society. Vladimir's multi-million dollar home is contrasted with Sergey's drab and cramped flat in an apartment block next to a power plant. There are also the casual references to bribes and the horrors of service in the Russian army. A corrupt society encourages a tribal mentality, the film suggests, and the instinct for survival by any means. Zvyagintsev has expressed the view that everywhere in the world, "evil is alive and well, triumphant and often unpunished."

"Elena" was released on DVD in 2012. It is in Russian with English subtitles. I watched the film at my own expense. Review posted on 11/14/2015.

You Should Also Read:
The Little Bedroom Film Review


Related Articles
Editor's Picks Articles
Top Ten Articles
Previous Features
Site Map





Content copyright © 2019 by Angela K. Peterson. All rights reserved.
This content was written by Angela K. Peterson. If you wish to use this content in any manner, you need written permission. Contact Angela K. Peterson for details.