Karma – The Uninvited Wedding Guest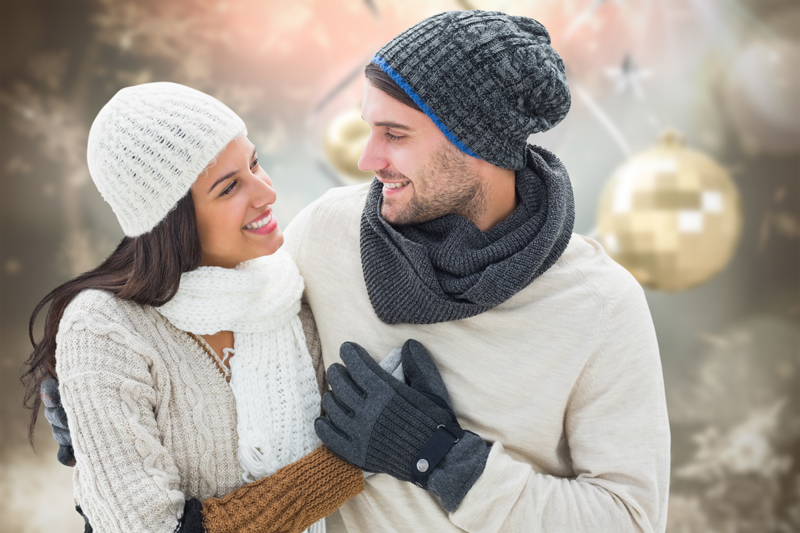 Have you ever been to a Wedding where the Karma was so BAD that it felt like you should leave so you didn't get burnt just being in the same room with the bride and groom?
Some Weddings are an insult to marriage and Bad Karma is the Uninvited Guest at the Wedding AND in the bride and groom's future.
No one escapes the justice that Karma delivers because what goes around comes around.
KARMA will be an unseen uninvited guest at that Wedding but it will make itself visible in a time and place of its choosing.
The only thing worse than being a guest at that wedding, is being the bride at that wedding. Are you, the bride, involved with someone and marrying someone you met when they were involved in a relationship with someone else? Were they married or perhaps engaged with or without a ring? Was a promise to someone else breached because of your interloping? If you answered a big yes to any of these questions I am wondering, what would make you think this man won't do the same thing to you? Have you taken the time to check into past relationship history? Was he a cheater? Is he is still a cheater in a current on-going well hidden relationship or two on the side? When you met him if he was involved in one or more relationships at one time, what exactly made you think that you are "the one that he wouldn't cheat on"? You will in all likelihood find you aren't any different than the others – you're just the current entertainment and you probably fill some current personal need of his like money, a roof over his head, even a desire for offspring. Infidelity is his middle name.
Ann Landers said,
if you marry a man who cheats on his wife
or his significant other,
you will be married to a man who cheats on his wife
or significant other - only
you will now be the person who he will be cheating on.
Unfortunately for you, you will find that very few people will feel much empathy or sympathy for you – because you see you are a CHEATER too, you moved forward in a relationship with someone who was already in a relationship and CHEATING! Would you like someone to do that to you?
Cheaters and liars generally don't change. Cheaters cheat and liars lie. That's what they do. These monsters should wear a sign that says - Beware - dangerous and harmful to your heart, mind, body, soul, your sanity and your integrity.
You will think you won a competition, but it won't be long before reality overtakes delusion. You were only taking your turn on the Tilt-A-Whirl ride! He'll twirl and whirl you around and make you feel excited and woozy and then after he'll dump you like you are yesterdays news and in fact that is exactly what you will be, yesterdays news riding on a broken down amusement park ride at the end of the season.
In the land of once upon a time and fairy tales that do not end happy, there is always a couple getting married that epitomizes the
betrayal and infidelity,
and everything that accompanies it, described in this article.
I have given some thought to what might be an appropriate wedding gift
for them. I thought, if I were invited to their wedding, about sending
flying monkeys like those in OZ
to the wedding to transport the guests away and spare them from attending such a farce, but sadly flying monkeys only exist in fantasy. I'd consider sending them
a poem with the names of all the women that the groom had cheated on his last relationship partner with, which of course would include the bride,
but that list would just be too long. Then
I had an AH HA moment
when I was lucky enough to attend a performance of WICKED this week. One of the on-going themes in this amazing stage show is that
certain people deserve each other for whatever reasons, good or bad. Cheaters and liars deserve each other.
Their entire relationship is a lie; it is based on lies. Every lie, every hidden secret, new and old cheating discoveries, unresolved personal problems, and every unclaimed child created in the past relationships will create more and more anxiety in their relationship as each is discovered and of course, then there will be more lies and denial. They live their life by the principle if you're caught in a lie, just tell another lie to get out of it and deny and lie, deny and lie, deny and lie...
Needless to say there are many invited guests who do not attend the weddings of cheaters and liars because they are truly an insult to marriage. However, after giving it a lot of thought,
I've come up with a perfect gift for such a couple.
My gift to such a couple would be SILENCE, no card, no well wishes, no advice because
SILENCE IS GOLDEN
, it has no cost and doesn't require delivery; and they will fail without mine or anyone else's help, advice or disapproval because
THEY DESERVE EACH OTHER as well as the BAD KARMA they have created for themselves.
Karma arrives invited or not and no one escapes the justice that Karma delivers – what goes around comes around.
KARMA will definitely be an uninvited guest at such a Wedding. Karma will be present with all the grown ups in the room
forced to witness the fraud that's also an insult to REAL LOVE which is patient, kind, never fails and includes faithfulness.
REAL LOVE is never experienced by those who promise faithfulness and know the promise is a lie as it leaves their lips.
Sadly, I do have to admit,
I'd still really love to send hundreds of flying screeching monkeys to such a celebration of betrayal.
How sweet that would be, if only they existed outside of OZ in the real world!
In closing I'd like to point out that Karma is not blind like justice sometimes is; it doesn't take its all seeing eye off of those who betray others without conscience or remorse. So remember to think twice before callously betraying someone you profess you love. Betrayal is fickle.
In the words of Erica Jong,
Betrayal does that – betrays the betrayer.
Until next time, have a warm heart but be COOL and to avoid earning Bad Karma,
do unto others as you would have them do unto you
!
Best Regards,
Kate Woods
I Aspire To Inspire
Of course, information presented on this site or found online in articles or forums should never be relied on in lieu of professional consultation for problem resolution. Any resemblance to actual events, or persons living or dead is purely coincidental.
Find Kate Woods on Facebook
You Should Also Read:
A Book Review - The Cheat Sheet


Related Articles
Editor's Picks Articles
Top Ten Articles
Previous Features
Site Map





Content copyright © 2022 by Kate Woods. All rights reserved.
This content was written by Kate Woods. If you wish to use this content in any manner, you need written permission. Contact Kate Woods for details.