A Book Review - The Cheat Sheet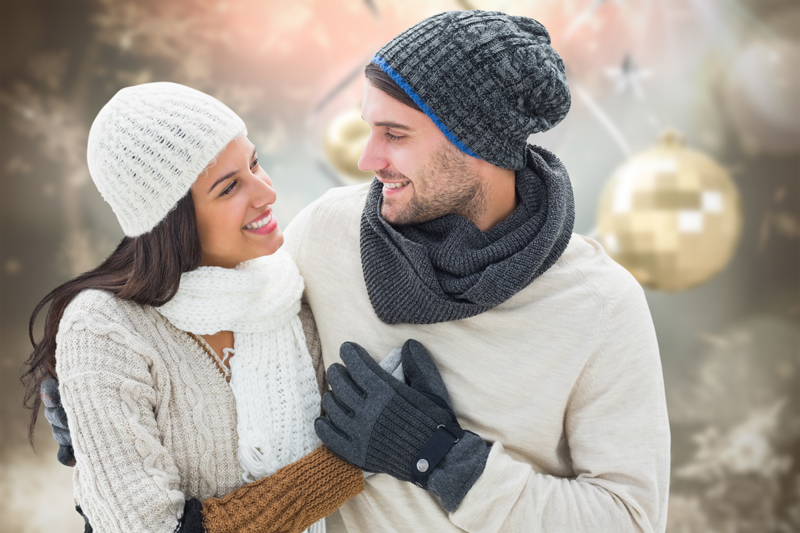 When you suspect that someone you trust and love cheated on you - it's heart wrenching. Raw emotions make it tough to verify or dispel suspicions.
The Cheat Sheet, A Clue-by-Clue Guide To Finding Out If He's Unfaithful
, is an excellent how-to guide to prevent or uncover cheating. It's every woman's secret weapon for info, analysis and tools to catch a cheater. In the tech-savvy world we now live in it's much easier to cheat, but it's also much easier to catch a cheater too. As Ariana Huffington of
The Huffington Post
put it texting is the new lipstick on the collar. It can be the proof that tells the tale, of the indiscretions of a cheater.
When I was first asked to review
The Cheat Sheet
by Rea Frey and Stephany Alexander, I wasn't quite sure what to expect but I assumed it would at the very least be interesting. Quite honestly, I was blown away by this book and the wealth of invaluable helpful information that it includes to specifically help women caught in the horror of a cheater's game. As advertised, it teaches readers how to navigate the complexities of infidelity. (Information About the Authors follows this article)
Below are different categories of information that allow readers to easily sift through the items that they are most interested in reading for their specific situations:


Uncover (Investigating) - Nancy Drew fans who are sleuths at heart and NCSI and Criminal Minds fans who love the computer antics of Abby and Penelope Garcia will love the Cheating-Gadget Guide. There is an old saying that a little knowledge goes a long way, well in a tech-savvy world when attempting to bust a cheater at his game that is a very true statement. You can use a keystroke logger, monitor their computer history, their email, their phone records, their asset and debt management, their text messages, you can track them on a GPS in their phone, and analyze DNA results. Of course, results vary depending on which of you is the most tech savvy. Appendix A is an excellent resources list for different services and websites to help you on your journey of Catching A Cheater, Physical And Sexual Abuse Help, and Other Resources on Surviving and Coping with Infidelity.


Survival Guide Tools - These include lists such as the following:




Traces Of Infidelity to look for if you think that your partner is having an affair, related to the suspected cheaters personal appearance, scent, behavior and alibis, etc.

Possible Hidden Clues In the Home, such as bobby pins, random rubber hair bands, or used paper towels in the trash, etc.

Cheater's Tool Kit Contents, such as disposable razors, shave cream, extra clothes, prepaid cell phone, etc.




Cheat-Sheet Tales - These are stories about cheaters and how their escapades shatter the lives of those involved in relationships with them. They are exhibits drawn with words of just how life-shattering cheating is to a relationship but they also help readers to realize that they are not the first and they will not be the last person in the world to be callously mistreated at the hands of a cheater. Titles include Falling Into Cheating and Addicted To Adultery, and many more.

The book's introduction states that a relationship that includes infidelity isn't a relationship at all and that a cheater is not living in reality; they are living in a hurtful fantasy. Obviously if a relationship is not grounded in reality it would be very hard to sustain it successfully. An extensive list of signs that your partner is cheating is included in the intro. Cheating crosses gender, professions, age and ethnicity. If you have a hunch and your intuition tells you that your significant other is cheating on you the book suggests that confirming your suspicions may not be that difficult and gives you resources to proceed.
Other highlights of this book include how cheaters get away with cheating and how many cheaters rely on excuses like
it just happened
yet they go to elaborate lengths to make it
just happen
. To lie and deceive, there has to be forethought and planning that goes into each and every action. It doesn't
just happen
My opinion is that cheaters irrationally believe for some self-serving reason that they are somehow entitled to have their cake and eat it too and that the rules of society, propriety and fidelity just don't apply to them.
All cheaters, no matter how sneaky, give off clues. If you suspect you are being cheated on this book has very useful information to help you analyze and investigate to find out if your suspicions are correct. If you have, in fact, been the victim of a heartless cheater this book offers a wealth of information to help you heal and to move on.
Cover to cover it delivers on the clue by clue guide approach promised in the sub-title
.
If you're a woman thinking about becoming a cheater yourself and having an affair with a married man perhaps these words of Ann Landers quoted in the book will make you think twice about it –
If you marry a man who cheats (or cheated) on his wife, you'll be married to a man who cheats on his wife.
This applies to men who cheat on their girlfriends and fiancés as well. Just think about that quote. What would make you think they wouldn't eventually cheat on you too?
No one deserves to have their hearts broken by a cheater and it is unfortunate that a book like this needed to be written; but the fact that this book has been written to help compel women to move forward on a personal journey to recognize the signs of infidelity and to handle it when needed, is a significant step toward shining a light on the fact that relationship cheating is a huge problem now. With regard to suspected cheaters, women have to learn to trust and listen to their intuition, and to not ignore the signs, and to protect their right to be treated with respect as a person. This book is a significant step forward in helping women achieve these goals. Cheating is disrespectful and insulting behavior and relationships can't thrive without respect in them. If a person wants to be with someone other than their significant other they have a moral and ethical responsibility and obligation to say so and to live with the consequences of their decision. They should not sneak around like a rat in a diner after dark.
Having heard from many of you regarding the devastating results of being cheated on, I highly recommend this book to all female readers to help you protect yourself from the treachery of cheaters. Moving on after being cheated on isn't easy but it can and must be accomplished. Some of the suggestions listed are:


Distance yourself from the situation

Heal at your own pace

Be prepared to lose your resolve; but it's like therapy, the faster you face your issues head on, the quicker you can move on.

Don't believe that every man you meet will cheat on you. Look at this experience as a learning experience. Don't punish the next person you are in a relationship with because of your partner's past mistakes.

Move on. After you have taken time to dwell, be angry, cry, scream, take up new hobbies, date, be silly, burn photos and mementos, miss the person, feel guilty, have regrets, move on. You can't change what happened, no matter how many times you replay detail in your head… Live your life.

When you find someone new, be clear on your feelings about infidelity and set the stage for clear-cut boundaries. Make sure you don't ever put yourself in the same situation again.

For those of you who have been cheated on I've written
I'm Over It.
It's my gift to you delivered with
the hope it will help you to move on to the wonderful
fulfilling life you deserve...
I'M OVER IT

I was cheated on - I felt tainted.
Afterwards I felt somewhat dizzy,
As if I'd been woozy - and I'd fainted.
I wished we'd never met - had never become acquainted.
It was Hell on Earth but I lived through it,
Hey, you know what - I really should be sainted.
I lived through it, wasn't sure I could do.
But I did and now I'm alive and well and untainted,
I'm stepping through a new door into a brand new world,
Full of opportunities - and the door is brightly painted.
With hope not despair, wisdom and fresh air,
And a suit of armor - bulletproof and titanium plated.
I'm beginning to feel alive and well again,
I've moved on – I'M OVER IT - I'm no longer sad and deflated
Actually I have to admit to myself,
With that cheater gone and out of my life,
– I'm moving on and I'M ABSOLUTELY ELATED!

- Kate Woods
Kudos to the Authors; the Publisher, Adams Media, Avon MA; and Serendipity Literary Agency for taking on this difficult but timely subject matter.
Until next time, have a warm heart but be COOL! Be happy, be well, and be the best you that you can be!
Best Regards,
Kate Woods
I Aspire To Inspire
Of course, information presented on this site or found online in articles or forums should never be relied on in lieu of professional consultation for problem resolution.
Find Kate Woods on Facebook
About the authors of The Cheat Sheet:
Stephany Alexander, an author, infidelity expert, and founder of
WomanSavers.com. She has been featured by E! Entertainment, FOX, the CBS Early Show, USA Today, the New York times, Esquire, Glamour, and Oprah.com.

Rea Frey, a certified personal trainer and nutritionist, uses her expertise to promote wellness in all areas of people's lives.

Book Forward by Tommy Habeeb – Actor/Writer/Producer and Host of the TV Show Cheaters




You Should Also Read:
Are You In Love With Being In Love?
Cheaters, Liars, Monsters You May Know
Real Man Please Step Forward


Related Articles
Editor's Picks Articles
Top Ten Articles
Previous Features
Site Map





Content copyright © 2023 by Kate Woods. All rights reserved.
This content was written by Kate Woods. If you wish to use this content in any manner, you need written permission. Contact Kate Woods for details.