Make Your Recordings Sizzle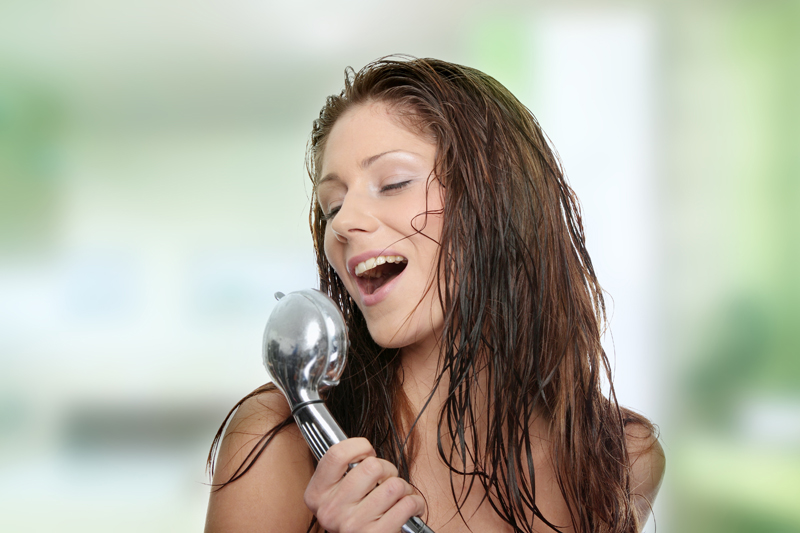 If you're doing any kind of audio production or you want to produce a demo that will sound competitive with all the other demos out there, consider hiring some studio musicians.

The first year I wrote music for commercials, I had a lot of musician friends play on the tracks. Then I got a big budget for a Yamaha motorcycle commercial and I hired some studio players for a horn section.

The recording engineer said to me: "Watch carefully. I'm not touching any knobs. Just listen to their sound."

At first I didn't know what he was talking about, till I heard the horn players run through the chart. The second time they played it, the sound was crystal clear. And the energy was incredible! The most amazing thing was that the actual sound was different. Clean. And the studio engineer had done nothing. It was all from the ability of the players.

They were so used to phrasing and playing the same nuances together, that not only were the parts played well, but the actual sound quality was different from what I normally heard. Ever since then I've hired studio players.

The result: clean tracks with great energy.

Yes, it costs more to pay the musicians. But it costs less in studio time, because they play the parts perfectly in short order. Studio players quickly learn not just to play with technical agility but with feeling, no matter what groove is needed.

A studio guitar player can probably play rock, country, jazz, funk, reggae and a dozen other styles at the drop of a hat.

Great session players are in demand, because everything they plays on feels good. Even though I had access to at least 10 good guitar players, there was one that stood out from the rest. He owned more than 20 guitars and usually brought more than a few for a session.

When I say that everything he played felt good, I mean just that. On one session, even though his specialty was not slide guitar, he was able to successfully approximate that sound. Slow, distinct finger-picking can be tough to play in time with good energy. But he could do that too. (That type of playing is easy in a live situation but different on a recording).

You might think that bass players all sound the same, especially when they play on a simple tune. But one particular player - and they can all play exactly the same notes - put something extra into her playing that always gave a track more energy.

I had just moved to California and had to produce two commercials. Being unfamiliar with the musicians, I asked if there was a good bass player nearby for a recording session in Santa Cruz. My mouth almost dropped open when Carol Kaye showed up.

Kaye has logged over 10,000 sessions and played on many of The Beach Boys tracks. Also with such producers as Quincy Jones, Lalo Schifrin, Dave Grusin, Hugo Montenegro, Phil Spector, and Michele Legrand.

If you watch any TV re-runs you've heard her on The Love Boat, Cannon, The Streets of San Francisco, Mission Impossible, M*A*S*H, Kojak, Get Smart, Hogan's Heroes, McCloud, Mannix, It Takes a Thief, Peyton Place and the Cosby Show.

In the area of rhythm, some drummers can play a simple rock beat and make your track kick, while others can play the same beat but the track sounds average.

If the rhythm section on your project is tight, everything else will fit well on top of it – strings, horns, woodwinds, lead guitar, etc. If the rhythm section is mediocre, it's difficult to come up with a good track, no matter how much else you add to it.

Good players are worth their weight in gold.
They can give your track sizzle you can't get any other way.

All the best,

Allan
BellaOnline's Musician Editor

You Should Also Read:
Home Recording - Add Punch to Your Tracks
Home Recording - How to Fix Badly Played Music


Related Articles
Editor's Picks Articles
Top Ten Articles
Previous Features
Site Map





Content copyright © 2023 by Allan Harris. All rights reserved.
This content was written by Allan Harris. If you wish to use this content in any manner, you need written permission. Contact Sabira Woolley for details.