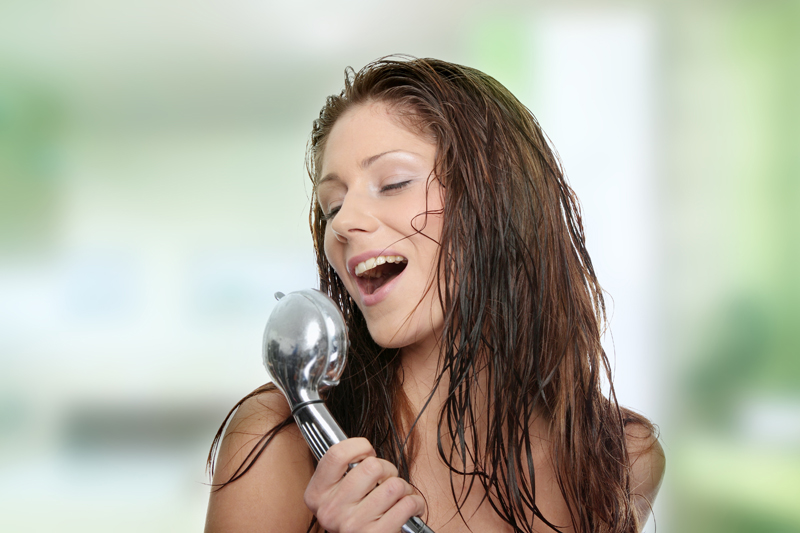 Do miraculous events ever happen to you? Carl Jung, the famous psychologist had a name for those events – synchronicity. An example might be if you were walking in a forest with a friend, and you told your friend you had dreamed of a fox, and suddenly a fox walked out of the brush. Coincidence? Maybe, but that kind of synchronicity happens in music all the time.

Any musician who's played in a band will tell you that after a certain amount of playing, all the players know when to stop together unexpectedly in the middle of a tune, when a singer is going to try a different ending or when the music might take a different direction.

This "playing in sync" with other musicians – when you find yourself doing something unusual that turns out to be a nice surprise, but EVERYONE has followed you – is almost like unplanned telepathy. And when it happens, every member of the band knows it simultaneously.

I was playing at a concert last week with a new singer. It was one of those rare moments when everything comes together and both you and the audience are carried to new heights.

Because there had been little time to practice together before the job, we had to listen to each other with ultra-fine perceptions. As if we had our antennae out, we tuned into each other to hear the most subtle nuances.

The singer wanted to give the audience a different experience, so she was willing to take extraordinary risks, trying out variations of melodies on the spot.

I listened like a hawk, trying to wrap my piano playing around her voice. I "rode" with her at every turn, placing a chord under her for support, letting her voice soar when it wanted to and easing away to avoid interfering with it by momentarily playing nothing and then rejoining her when she was about to "land."

That type of playing can be an intense experience, because you are listening on several levels. You follow the map of the song as it was written, but you are also listening to where the new improvised melody is going. And if it's done well, the audience is carried along with you on your explorations.

You know you've achieved something different when you finish a song and there's nothing but silence, because it's a silence of awe and appreciation, of an audience witnessing the explorer, the adventurer. And when the applause hits you, and you come out of your exploratory mode and back to earth, the smiles and clapping of the people let you know they've traveled with you.

All the best,


Allan,
BellaOnline"s Musician Editor

You Should Also Read:
Happiness Will Arrive When You Take a Chance


Related Articles
Editor's Picks Articles
Top Ten Articles
Previous Features
Site Map





Content copyright © 2022 by Allan Harris. All rights reserved.
This content was written by Allan Harris. If you wish to use this content in any manner, you need written permission. Contact Sabira Woolley for details.