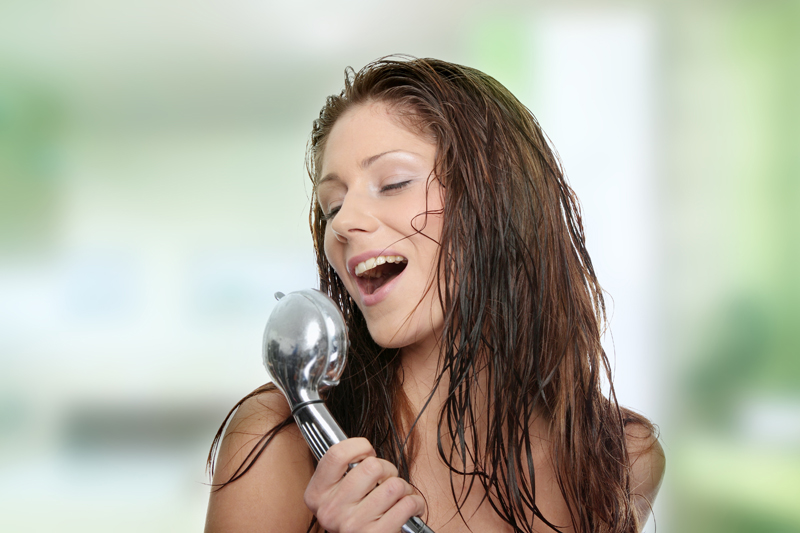 Your music can have marvelous effects, and can help people when they most need it.

I had been invited to a friend's house party and potluck. The invitation said:

"Bring yourself and your talents, and perform. Whatever you do is welcome – sing, play an instrument, tell a story, recite poetry."

Each person that arrived had a few minutes to be "the star." No matter what they did, everyone applauded wildly at the end of their performance. It was a hugely supportive atmosphere.

Just before my turn, a man walked up to the front of the living room with his guitar. He nodded at the crowd and said:

"You'll have to excuse my playing. I was just in a car accident and my neck is not feeling very good, but I'll try to sing and play the best I can." And with that he started to play.

When my turn came to play the piano, a sudden idea hit me. I scrapped the piece I was going to play and said: "I'm going to try an experiment. I'm going to make up a piece on the spot, for the guitar player's neck."

My friends had a beautiful grand piano, and I sat down on the bench and began to play. There was no thought of trying to heal the guitarist's neck, of trying to make something happen. My only intent was that I should be a hollow tube, through which healing possibilities could come through.

I knew that it was not my job to interfere with the guitarist's experience, so I just assumed that healing would occur if it was necessary, and if it was not necessary then nothing would happen. In other words, I stayed completely neutral about the outcome, and just played.

I allowed my fingers to go wherever they wanted to go, and at the end of a few minutes I stopped playing. Then I sat down and more people performed.

Halfway through the program we paused for a potluck dinner. When I ran into the guitar player I asked: "Does your neck feel any different?"

"Funny you should ask," he said, and smiled. "I have a much greater range of movement now. Thank you for your playing."

I was surprised because I didn't feel like I had done anything. Someone once said: "It's not me, it's the Father within me," and I had a similar feeling.

There are things we can always do for each other. Your photograph, your painting, your cooking, your writing, your music, your smile – all of these and anything else you create can help other people when you least expect them to. Sometimes you will know about it, and other times you won't. But the spark of creativity that comes through you lives on in whatever you do.

We support each other in more ways than we know.

With gratitude,

Allan,
BellaOnline's Musician Editor

You Should Also Read:
The Power of Music and Sound


Related Articles
Editor's Picks Articles
Top Ten Articles
Previous Features
Site Map





Content copyright © 2022 by Allan Harris. All rights reserved.
This content was written by Allan Harris. If you wish to use this content in any manner, you need written permission. Contact Sabira Woolley for details.