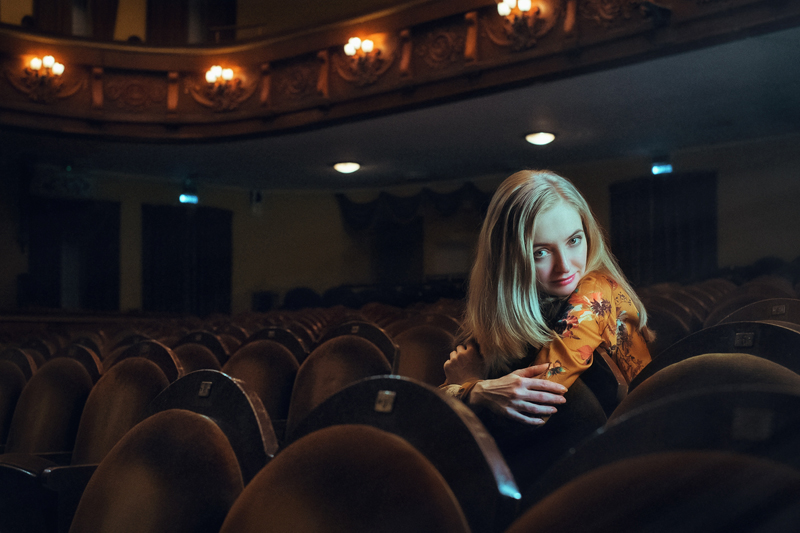 Historian Francis Fukuyama posits history as an inevitable forward progression towards peace and democracy; a view that is contradicted by Slovenian writer/director Damjan Kozole's stark and uncompromising film, "Spare Parts". Kozole's work is based on a cyclical view of history, in which progress is illusory and successive generations repeat the mistakes of the past. Kozole's key visual metaphor, which both opens and closes the film, is a circular motorcycle racetrack. The competitors travel round and round, only to arrive where they began.

Ludvik Zadjk (Peter Musevski), the anti-hero at the center of Kozole's drama, is a cynical, middle-aged man filled with nostalgia for the past. He mourns for his dead wife, his former country (Yugoslavia, from which Slovenia declared independence in 1991), and his fading celebrity status as a motorcycle racing champion. Economic circumstances and time have reduced him, driving Ludvik into the arms of organized crime. He works as a courier, smuggling undocumented migrants to the Italian border. He is aided by a young protege, Rudi (Aljosa Kovacic).

Ludvik and Rudi are based in Krsko, home to Slovenia's only nuclear power plant. The town is photographed to suggest a sterile industrial wasteland. Even the residents' apartments and bars look like abandoned warehouse space; rectangular and void of decoration. The color palette of cinematographer Radislav Ivanov Gonzo consists mainly of muted greens, browns and greys, suggesting lives of limited possibilities. The nuclear power plant malevolently dominates the landscape, and the health of Krsko's inhabitants. Ludvik is stricken with the same cancer that ravaged his wife.

Ludvik, in fact, often speaks of himself in the third person, as if he is already dead and quoting from his obituary. Although Ludvik's pain is genuine, it hardly justifies his exploitation of the vulnerable migrants. When Rudi expresses sympathy for a female migrant forced to prostitute herself, Ludvik tells him most of the women end up being whores anyway. He continues by discussing the trade in illegal organ transplants. When the refugees reach Italy, they risk being murdered and having their organs harvested for profit. As Ludvik reasons, "We are tour guides in comparison with the other side."

Despite the hazards, the migrant flow continues unabated. Many of Ludvik's customers make the journey repeatedly. When deported from Italy, they simply begin the trek over again. In the case of Rudi, who is both exploiter and exploited, he is also unable to escape the circular tread of history. He inevitably replaces Ludvik, and continues the cycle. "Spare Parts" doesn't provide any solutions, but shines a light on the shadowy recesses of Europe's new, globalized economy.

"Spare Parts" was originally released in 2003. The film is unrated, but is for mature audiences due to subject matter and profanity. Available on DVD, "Spare Parts" is in Slovenian with English subtitles. I watched the film at my own expense. Review posted on 10/2/2016.

You Should Also Read:
The Drop Film Review


Related Articles
Editor's Picks Articles
Top Ten Articles
Previous Features
Site Map





Content copyright © 2023 by Angela K. Peterson. All rights reserved.
This content was written by Angela K. Peterson. If you wish to use this content in any manner, you need written permission. Contact Angela K. Peterson for details.