Instant Meditation for Kids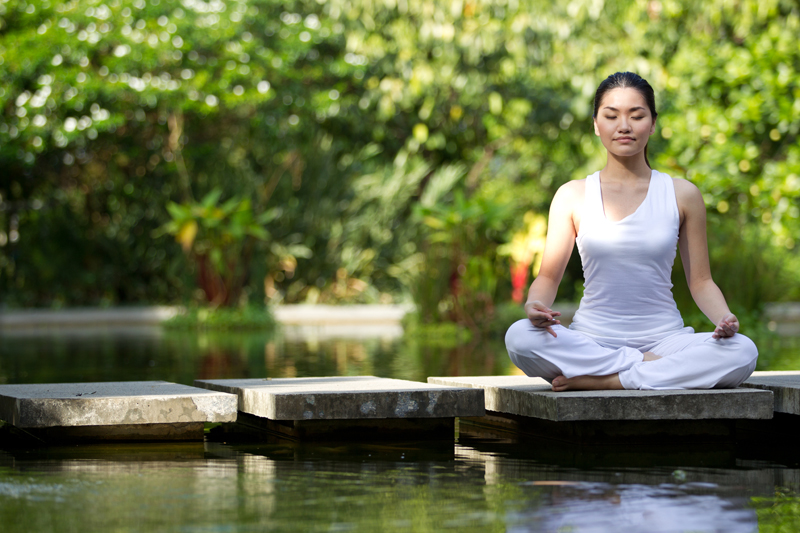 There are times when stress suddenly creeps up and you just want relief right now! This is the time to use "instant meditation" to help yourself.
Instant meditation is a breathing practice that calms your mind and relaxes your body, so you can go on with what you need to do in a positive and self-confident way.
There may be times all through your life when "instant meditation" will come in handy, so it is worthwhile learning and practicing this easy technique.
I used it when I was a youngster and would be in a school dance performance. It helped me just before I would go onstage. And when I was older and became a ballet dancer I still used this "instant meditation."
Here's how to use an instant meditation
Wherever you are and whatever you are doing this is a silent technique that no one else will even know you are doing. That's one of the beauties of it.
Now, to begin at a moment's notice, take even and regular measured breaths, with all your attention on your breathing. This takes your mind off whatever is causing stress in the moment. You are giving yourself a mini vacation!
Here's an example of the rhythm of even and regular breathing:
Breathe in count 1;
Breathe out count 2;
Breathe in count 1;
Breathe out count 2; and continue this pattern.
You do not need to say the counts, just think them while you take the even breaths.
After a minute you will probably be calm and feel okay to continue with what you need to do. If you need to continue for 5 or 10 minutes that is okay as you are breathing at your own normal rate and not doing anything to hurt your body.
Use this silent "instant meditation" as often as you need to at school, at home, while playing, at the store or wherever you are. Remember, no one will even know you are doing the even breathing practice, but you will get the benefits!
Our breathing gets faster when we are upset or distressed. By choosing to breathe in an even pattern, like the example above, we regain peace and control once again. And when we feel peaceful and in control of our lives we are most productive and do our best quality work.
"Remember to breathe evenly, when stressed -
It helps us do our best!"
Meditation Lessons for Teens and Adults
More than 70 offerings, from guided meditation techniques to on-the-go stress relief and relationship meditations interspersed with verse, and a section of special occasion prayers. 114 pages. Ebook options and paperback.
Meditation for All Kids
Sitting, walking, dance and group circle meditations, along with positive affirmations, verses and benefits of meditation for kids of all ages and abilities in a 100 page book with illustrations. Ebook options and paperback.
NOTE: Sign up below or in the right-hand column for our meditation site newsletter. It only requires your email address and is never given out or sold to anyone. If at any time you wish to stop receiving it, each newsletter contains a link to unsubscribe. Make meditation part of your daily routine.
Article by Susan Helene Kramer


Related Articles
Editor's Picks Articles
Top Ten Articles
Previous Features
Site Map





Content copyright © 2023 by Susan Helene Kramer. All rights reserved.
This content was written by Susan Helene Kramer. If you wish to use this content in any manner, you need written permission. Contact Cat Hamilton for details.