Quickie ReverbNation Review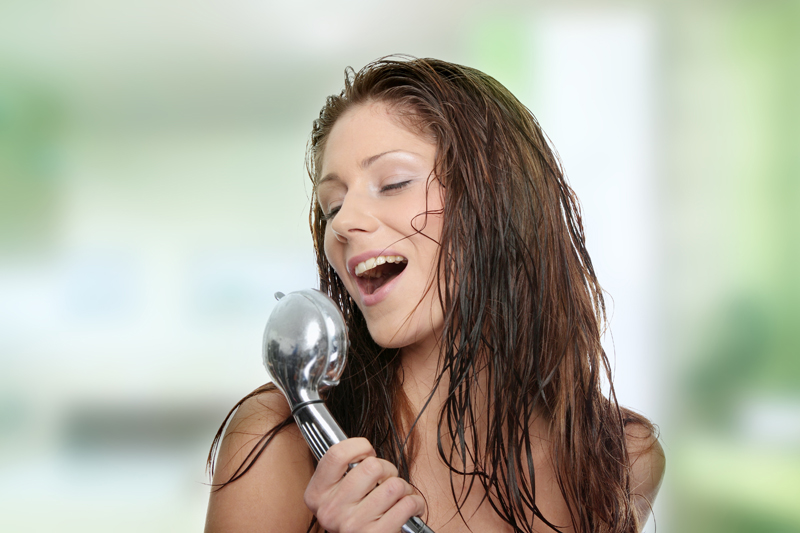 ReverbNation is a social networking platform designed specifically for the needs of musicians, music fans, indie record labels, music industry professionals and services, and performance venues. It is based in the USA, and used by musicians around the world.
ReverbNation offers many great benefits to musicians, with zero start-up costs. It can be used very productively with no out of pocket expenses.
You can upload your music, your bio, photos and videos. Reviews and write-ups about you and your music are easily displayed on your profile. All is presented in an attractive and easy to read format.
ReverbNation provides excellent web tools to facilitate getting gigs, generating a following, building a relationship with your supporters, promoting your music, and selling your recordings and other merchandise.
It also provides an easy way to browse other musicians, listen to their music and make connections. You can locate and support local artists and those who share your tastes, network with them, and possibly collaborate on musical ventures.
You can learn what is popular in your locale and genre, assess your competition, locate venues to get booked in, make various helpful music industry connections, and be informed of various musical competitions and opportunities.
Starting is easy. Text and video tutorials are provided to guide you along the way.
The Control Room provides detailed statistics, guidance suggestions for optimal results, and editing options.
Fanreach (free) and Fanreach Pro (free trial, then a fee) keep track of fans and allow you to send multi-media messages via email with attractive customized widgets.
You can connect your ReverbNation site with your Facebook Page and your Twitter and MySpace accounts, so that they all share your updates. All your fans from MySpace and all your Likes from Facebook become included in your ReverbNation fans.
You can set up your own Reverb Store, and create and sell your recordings (as CDs, digital downloads and ringtones) and other merchandise such as T-shirts. There is no up-front cost for this. All items are made and sold on-demand. ReverbNation charges a rate per sale, and you can charge whatever you want above their fee (most common charges/profits work out to about 50%). You can also use your Reverb Store to have items made up, and purchase them at a lower bulk rate, to sell at your performances.
Using a ReverbNation application called MyBand, you can add your ReverbNation profile and your Reverb Store to your Facebook Page.
There is so much that is worthwhile about ReverbNation, a great many details, and I can only touch upon some of them here. I recommend exploring it yourself.
I am pleased with ReverbNation, but I have experienced a few downsides -
Sometimes in my experience the audio player has been very slow to load or played in erratic fits and starts. Sometimes some pages in the Control Room and Reverb Store have been unable to load. But this has been rare, and in the past. It is possible that the bugs have been worked out.
One thing I don't like on ReverbNation is the automated Support system, powered by "Get Satisfaction". I found it far too limited to provide answers to problems that were very simple for human beings to solve (when I finally was able to get past Get Satisfaction and reach them). Also, it requires you to sign a long and very detailed contract before you can submit your question or problem. I like to have time to think about what I am signing and agreeing to, and if I am contacting them because a problem came up, I am probably in a hurry. The process was thoroughly aggravating.
Fortunately, if you have trouble with Get Satisfaction, you can contact real live human beings. It can be hard to tell you have this option, because the place where you click to select it only states "Post It Privately". But whenever I have written to them, they have responded very helpfully. They state that they will respond within 24 hours. This may be accurate.
Unfortunately, as of this writing, ReverbNation does not provide support via telephone. It would be nice to be able to reach someone if something comes up that is extremely urgent.
One more small gripe -
My performances are also promoted by Eventful. If I list my performances on ReverbNation, it somehow rewrites my Eventful listings, sometimes leading to confusing inaccuracies. And it places a large ReverbNation link on my Eventful pages where it can easily lead viewers away from my information and into general ReverbNation stuff. This has caused me to stop listing my events on ReverbNation until it is solved. I have written to them asking for a solution, and will update this article if I get one.
When it comes to having ReverbNation distribute your music through iTunes, Amazon, etc., there is a fee and there are additional terms. I will address the pros and cons of this in a future article. If it is something you are interested in, read and consider the terms carefully.
There are also other great social networking, music publishing platforms and related online services designed especially for musicians. And new ones develop all the time. They each offer their own pluses and minuses. In some cases it can work well to use more than one of them. I will be reviewing more of them in other articles, for you to compare.
If you would like to listen to or purchase music by Sabira Woolley, here is her
Music Shop
.
You Should Also Read:
Getting More Fans With Facebook
Write Your Musician Bio
Record Your Music For Fun And Profit


Related Articles
Editor's Picks Articles
Top Ten Articles
Previous Features
Site Map





Content copyright © 2022 by Sabira Woolley. All rights reserved.
This content was written by Sabira Woolley. If you wish to use this content in any manner, you need written permission. Contact Sabira Woolley for details.