Natural Beauty from Your Kitchen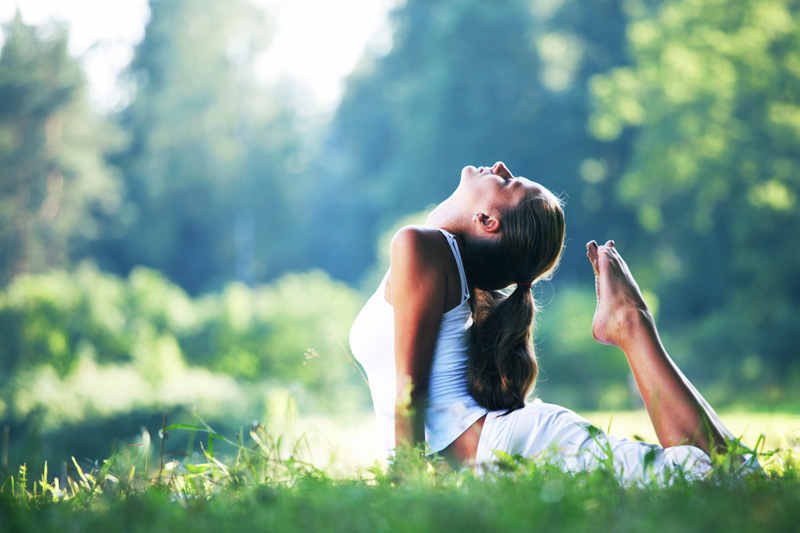 Once you know the secrets of natural beauty, you'll find that some of the best, most healthful ingredients are easily within your reach. In this article, I've listed holistic benefits of some of my favorite items, a few you are probably very familiar with and others that may be new discoveries. Enjoy!

Common Oils for Beauty
Almond Oil is a great moisturizer for all skin types. Lubricates well without penetrating. Contains glucosides, minerals, vitamins A, B1, B2, B6 and E, a high percentage of mono and polyunsaturated fatty acids, and proteins. Good for eczema, itchiness, redness, inflammation, and soreness.

Coconut Oil is a moisturizing oil for all skin types. It helps oils blend well with water and so is a good agent in lotion recipes. Good tanning aid.

Olive Oil is a great moisturizer for skin, nails, and hair. It attracts external moisture while creating a breathable film that prevents the loss of internal moisture. Contains a high amount of vitamin E, phenols, and antioxidants.

Safflower Oil is a good moisturizer for all skin types. It contains a full array of vitamins, minerals, proteins, and linoleic acids. Good for eczema, sprains, bruises, and inflamed joints.


Common Items and their Beauty Benefits
Sea Salt contains magnesium, zinc, calcium, potassium and iodine, together with minute amounts of other trace elements.

Oatmeal is highly absorptive, hypoallergenic, and helps to soften skin. Oats have the best amino acid balance of all the cereal grains (amino acids work as water-binding agents in skin care products). Oats have also been clinically shown to help heal dry, itchy skin. Oat grains and straw appear in shampoos, dusting powders, moisturizers, and cleansing bars and more.

Aloe Vera - The juice of this plant helps reduce pain, gel from plant helps prevent infection and speeds healing of burns, drink helps reduce size of kidney stones.

Epsom Salt encourages blood circulation and helps ease sore muscles, sprains, bruises, stiff joints, and arthritis in a warm bath. It cleans out pores as well and helps to soften skin.

Lemon Juice has extracting, tightening, and astringent qualities as well as an uplifting scent that makes it a useful exfoliating agent with strong cleansing abilities.

Brown Sugar is a natural choice for its gently abrasive quality that acts as an exfoliant for your skin while stimulating blood circulation as well. It contains naturally occurring alpha hydroxy acids (AHAs), which give it these qualities.


Good Introductory Essential Oils
The essential oils listed below offer a wide range of aromatherapy benefits, so they make good choices for both beginners and experienced users.

· Lavender: Balancing, soothing, clarifying, normalizing
· Eucalyptus: Purifying, invigorating, balancing, cooling
· Peppermint: Revitalizing, refreshing, energizing, cooling
· Rosemary: Clarifying, warming, invigorating
· Ylang Ylang: Sensual, euphoric, romantic, alluring, exotic
· Sweet Orange: Cheering, refreshing, uplifting
· Bergamot: Uplifting, normalizing, confidence building
· Lemon: Energizing, uplifting, refreshing, strengthening
· Geranium: Uplifting, balancing, relaxing, normalizing
· Patchouli: Romantic, uplifting, soothing
· Clove: clarifying, invigorating, refreshing
· Grapefruit: uplifting, reviving, balancing, calming, euphoric

You Should Also Read:
The Benefits of Mineral Makeup
Five Beauty Herbs
Five Favorite Beauty Foods


Related Articles
Editor's Picks Articles
Top Ten Articles
Previous Features
Site Map



Follow @etniqminerals
Tweet



Content copyright © 2022 by Leah R. Patterson. All rights reserved.
This content was written by Leah R. Patterson. If you wish to use this content in any manner, you need written permission. Contact Leah R. Patterson for details.