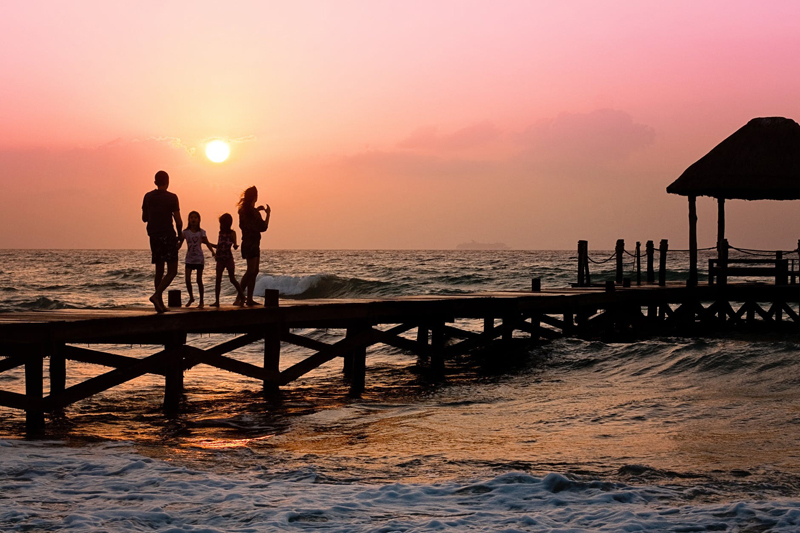 'Johnny, if you clean your room, I'll give you some cookies."
"Johnny, what a great job you did on your room! You finished so fast we have time to go to the park, now."
"Johnny, you did a great job on your room and needed no help at all. I'm so proud. Let's celebrate by playing a game together."
"Every time you do one math problem, you'll get a piece of candy."
Which of these are bribes? Which are rewards? The first and last are bribes. Johnny is told in advance he will be given a prize for doing his work—work he is expected to do anyway, not something extra. The other two are rewards. The child did the job, and then his mother announced her pleasure in the results, and suggested a celebration.
When I began homeschooling my two younger children, the first day they eagerly handed me their math worksheet and demanded their candy. No candy. Puzzled, they said, "Then stars." No stars. Grades? No grades. "Then why do we even have to do this?" My heart broke. Before they went to school, they had begged for math work. It was fun, wonderful, and exciting. Their school, which handed out candy for every tiny accomplishment, had robbed them of the satisfaction of doing a great job for the sheer pleasure of it.
I'm reading The Long Winter by Laura Ingalls Wilder. Their mother praised them for a job well done and Laura was pleased and felt she had been completely rewarded by this. Have children changed? No, children haven't, but society has. We've created an entitlement society in which people expect rewards for breathing. If a child is trained to do the right thing for the right reasons, he will be successful throughout his life, because he won't depend on an instant reward for everything he does.
Heavenly Father promises us rewards for making right choices, but he doesn't consistently hand them out on the spot. If, each time we paid our tithing, we came home and found that we'd won exactly the amount of money needed at that moment, we'd always pay our tithing. Faith would be unneeded. If accepting a calling instantly resulted in dramatically improved skills, we'd all want new callings that seemed too hard. But it doesn't work like that. Perhaps the money we need won't come in right away and we have to wait. Perhaps our first Primary class will be a disaster, but over time, we will improve. Many acts of obedience are not even rewarded until the next life. If we instantly reward a child every single time, are we preparing him for a gospel centered life?
The best reason for doing the right thing is the satisfaction that comes from doing the right thing. There is a powerful satisfaction when I write The End on a manuscript (even though you don't submit that way!) even if I have no idea if it will be purchased by a publisher. I did it for me, and the personal satisfaction I gain from it, and the publication is a bonus, not promised, but possible. I do the dishes even though no one will waltz in with a box of chocolates for having done it. I teach my class, cook dinner, and do all my other chores because I should.
Does that mean we can never reward or bribe? Well, no. There are times when we all give in and bribe because we're in a hurry. An occasional bribe never hurt anyone. Rewards aren't all bad either. I often reward myself after I've done things I didn't want to do or didn't think I could do. I save my new book until I've finished my manuscript. I give myself an hour of playtime if I finish the chores by three o'clock. What makes this different from a parental reward? The secret is that I rewarded myself. I chose what I wanted and provided it for myself. It is seldom a material reward. I don't buy a book as a reward; I simply don't read the one I bought anyway until I've done my work. But I had to set aside the money for the book, and make sure the time for the playing was available.
If a child can learn to reward himself for a job well done through a fun event, and not a material gift or food, he will be in a good position to succeed throughout his life. What he gives himself isn't so much a reward as it is a rule for responsible living. First we work, and then we play. That was the pioneer way, and it should be our way too.

Kids Are Worth It!: Giving Your Child the Gift of Inner Discipline
You Should Also Read:
Rewarding Good Behavior
Getting Kids to Do Chores
Building Up Others


Related Articles
Editor's Picks Articles
Top Ten Articles
Previous Features
Site Map





Content copyright © 2022 by Terrie Lynn Bittner. All rights reserved.
This content was written by Terrie Lynn Bittner. If you wish to use this content in any manner, you need written permission. Contact Jamie Rose for details.