Following Promptings From the Spirit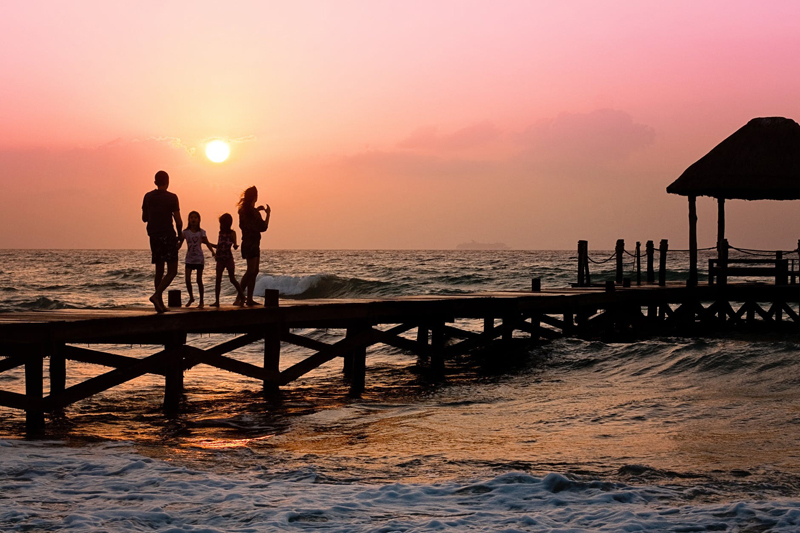 One of the truest indications of Heavenly Father's love is the gift of personal revelation that comes in answer to earnest prayer. Just as we yearn for connection with our children here on earth, and desire their success so much that we'd be willing to lay ourselves down for them, so Father in Heaven yearns for us, and is anxious to do everything He can to help us achieve success. Just as we cannot remove the bumps from our babies' roads, or endure pain in their stead, so He cannot eliminate struggle from our lives, or give us the answers to our every problem. This entire mortal experience would be for naught if we were told what to do every step of the way. And yet, every fervent prayer is heard and answered by Father, in the time and manner that is best for us. When those answers contain instructions it is our responsibility to humbly obey and act upon them, however little sense they may seem to make at the time.
The Lord has given clear instructions through His disciples on how to ask for and receive guidance from Him. He expects us to perform our due diligence, to reason things out in our minds, study the relevant issues, and make every effort to solve our problems on our own
á la
the Brother of Jared, but at the end of this process, He
is
over all. The vastness of what He knows that we don't, including the end from the beginning, is astounding. He is aware of every aspect of the challenges we face. To those challenges He adds this one:
Do what I ask you, go where I lead you. As strange and scary as it seems child, follow my instructions, even to places where not one of your sisters in a hundred would venture; this is
your
path. I, not they, know and love you completely, and I, not they, am your guide.
The lives of each one of us is filled with miracles, whether we see them or not, and His infinite grace hovers over us, directing more than we realize. Our faith will grow if we follow His promptings, and our lives expand in richness as we step out in that faith. We can learn so much from the example of Lehi and the way he led his family. Think of it--Lehi and Sariah were raising a family alongside their peers of the day. They were financially well-off, comfortable in their home, perhaps prominent in their community, when the Lord spoke in a dream to this faithful prophet, instructing him to forsake the physical security he had enjoyed and venture out into the wilderness with few resources and no idea where they would go, how they would survive the trip, or when they'd arrive at their destination. It surely seemed crazy to anyone watching this family drama as it occurred. Mocked by his own sons and threatened and derided by his neighbors when he warned them of the coming destruction, we may assume that if Lehi did share his travel plans with anyone he was thoroughly criticized, much as Noah was as he built his ark.
And yet, it
was
the Lord's will that he depart with nothing but his family, bidding his sons return twice on a couple of highly unlikely and dangerous errands. Nephi, the son who would succeed him as prophet, echoed his father's faith on one of these excursions to obtain the brass plates from Laban. In response to his brothers' murmuring: "And it came to pass that I, Nephi, said unto my father: I will go and do the things which the Lord hath commanded, for I know that the Lord giveth no commandments unto the children of men, save he shall prepare a way for them that they may accomplish the thing which he commandeth them." (1 Nephi 3:7) It bears mentioning that even though the instructions to return to Jerusalem and somehow get the plates from Laban were given only to Lehi's family they were still commandments. When Heavenly Father gives an instruction that applies solely to our own lives it carries the same weight for us as do the commandments given to the entire world, and the obligation to obey is just as strong.
In the Feb 2011 Ensign, David M. McConkie spoke, quoting the prophet: " Of utmost importance in our schooling process is our responsibility to act, without delay, in accordance with the spiritual promptings we receive. President Thomas S. Monson stated: 'We watch. We wait. We listen for that still, small voice. When it speaks, wise men and women obey. Promptings of the Spirit are not to be postponed.'" (
Learning to Hear and Understand the Spirit
)
It is the right and privilege of the faithful to receive personal revelation. It is the responsibility and honor of the faithful to obey those promptings when they come. As we act on our Father's instructions with nothing but our faith to sustain us, we find ourselves elevated, brought closer to Him as a result of depending solely on His mercy and word. Faith is not simply believing what the Lord says; it is acting when He speaks, and proving Him over and over. (3 Nephi 24:10) If we do this in spite of our fear and how strange His instructions sometimes seem, we just may reach a point where His voice is so familiar, and our trust in it so sure that we jump when He beckons, rather than tiptoe, feeling joy in the chance to prove Him once again.
Follow @LDSFamilies1
You Should Also Read:
Succor the Needy Without Judgement
Throw Away Unwarranted Guilt!
Help Kids Remain Chaste


Related Articles
Editor's Picks Articles
Top Ten Articles
Previous Features
Site Map





Content copyright © 2022 by Jamie Rose. All rights reserved.
This content was written by Jamie Rose. If you wish to use this content in any manner, you need written permission. Contact Jamie Rose for details.