Veracruz - Sweetcorn Bake Recipe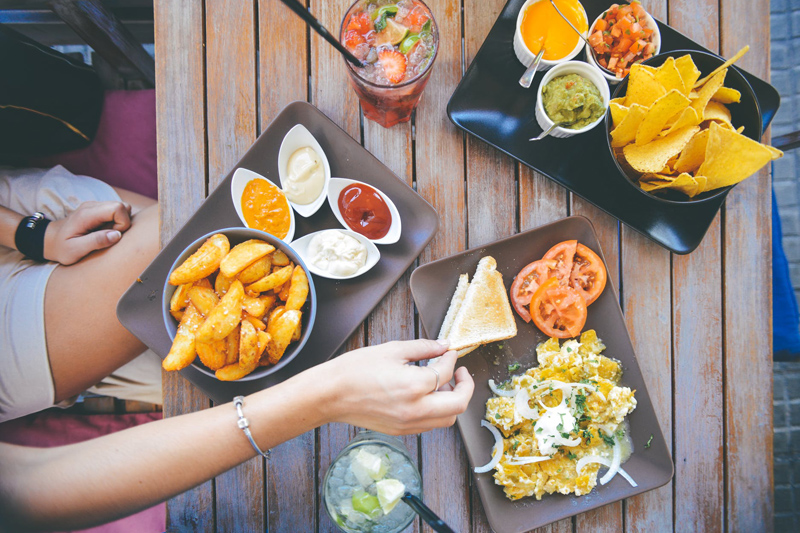 The pre-Columbian Mexicans baked with corn, their staple food. The very indigenous tamales are one of the most ancient and traditional dishes which are still cooked and eaten throughout the country in the 21st century: a simple corn dough, with or without flavourings, sweet or salty, is wrapped in corn husks or perhaps banana leaves and then steamed. However, the colonial period saw the appearance of a different kind of bake often known as a budín, pudding, or torta, which in this case translates as cake and has nothing to do with the delicious and time-honoured Mexican sandwich. They are almost always vegetable and/or corn based and feature post-Hispanic ingredients like eggs, milk and cheese.
Maiz © Philip Hood
My research into the cuisine of Veracruz produced several interesting baked budines but my two great favourites are a sweet Pán de Elote or corn bread, and the rich, savoury Torta de Elote below. With its grilled poblano chillies, its spicier jalapeños and chipotle, and its pungent cheeses, it is both palate tingling and soothing as well as deeply satisfying. It makes an excellent lunch or supper dish on its own with a salad, but it is also very comfortable playing second fiddle to a roast chicken, a steak or a leg of lamb for instance.
If poblano chillis are unavailable, green bell peppers are a good substitute although you may like to add an extra jalapeño or two to provide a bit more heat.
Savoury Sweetcorn Bake from Veracruz – Torta de Elote Veracruzana
Serves 2 as a main course or 4 as a side dish
275 g/10 oz poblano chillies or green bell peppers
25 g/1 oz butter
125 g/5 oz onions, peeled and chopped
50 g/2 oz jalapeño chillies, deseeded and finely sliced
300 g/11oz tinned or frozen sweetcorn niblets, defrosted if frozen and well drained
120 ml/1/2 cup full fat milk
2 eggs
50 g/2 oz masa harina
1/4 tsp chipotle chilli powder or to taste
1/4 tsp dried Mexican oregano
50 g/2 oz mature hard cheese such as Cheddar
25 g/1 oz Mexican queso fresco or Feta cheese
1 x 1 litre/4 cups china gratin dish, well buttered
Sea salt and freshly ground black pepper
Heat the grill to high. Line the grill pan with kitchen foil, arrange the poblano chillies or peppers on it and grill about 10 cm/4 in from the heat, turning as necessary, until they are black and blistered all over. Cool then discard the stem and seeds and slip off the skin. Dice the flesh.
While the chillies are grilling, heat the butter in a medium frying pan, add the onions and jalapeños and cook, stirring occasionally, until soft and golden.
Place half the sweetcorn in a blender or food processor and blitz until well broken down. Add the milk and eggs and blend to a smooth purée. Add the masa harina, chilli powder and oregano and process briefly until it is all incorporated.
When the onion mixture is ready, stir in the contents of the blender, the remaining sweetcorn and some salt and pepper. Check the seasoning.
The torta can be prepared up to this point several hours ahead of time.
Preheat the oven to 200oC/400oF/gas 6/180oC. Scrape the sweetcorn batter into the buttered gratin dish and sprinkle first with Cheddar and then queso fresco or Feta cheese. Bake in the oven for about 30 minutes, until the torta is golden, slightly puffed and fairly firm to the touch.
Serve immediately.
Buén provecho!
| | |
| --- | --- |
| Chilli and Chocolate Stars of the Mexican Cocina by Isabel Hood is available from Amazon.co.uk | Just The Two of Us Entertaining Each Other by Isabel Hood is available from Amazon.com and Amazon.co.uk |
You Should Also Read:
Pea Pudding Recipe
Mexico's Regional Gastronomies - Veracruz
The People of Corn


Related Articles
Editor's Picks Articles
Top Ten Articles
Previous Features
Site Map





Content copyright © 2023 by Isabel Hood. All rights reserved.
This content was written by Isabel Hood. If you wish to use this content in any manner, you need written permission. Contact Mickey Marquez for details.