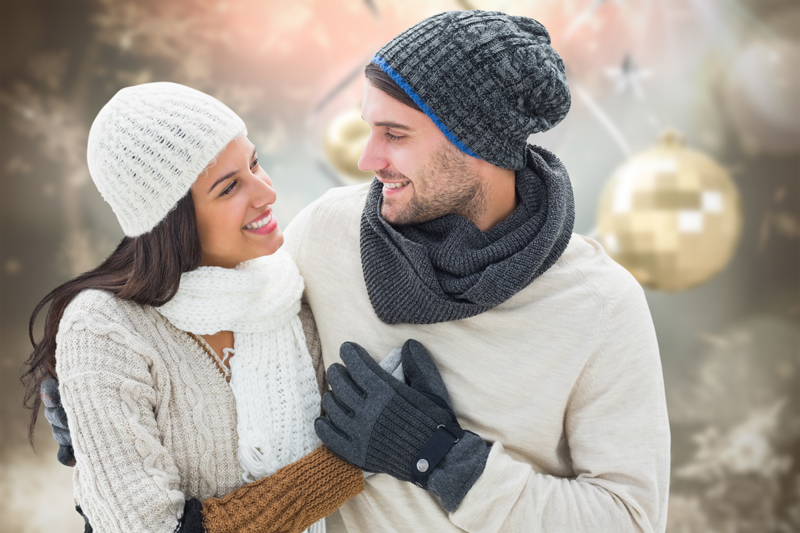 It goes without saying that there all kinds of love.
There's New Love, Blue Love, Real True Love, and I never loved you love.
When you're looking for romantic love it's important to realize that love can be complicated. New Love can turn into Blue Love. Of course sometimes it can turn into True Love. The tricky thing is to try to identify if the love you think you found will be Real Love or "I never loved you love".
Anyone who has ever been in a relationship that failed wonders what they missed. What didn't they see when they looked at the person they were involved with that they didn't see through those stars in their eyes; or what did they see that they chose to ignore when they looked through all those hearts floating around in the air? Both of these questions imply one thing. When people think they are falling in love they often don't think straight or see straight. Being in Love is sometimes described as walking on air with your head in the clouds. Well, it's no wonder so many people make hasty decisions about who they fall in love with and they don't really pay attention to who the real person is that they are floating on air in the clouds with, and looking at through the stars in their eyes and hearts floating all around their heads. Being in Love sounds a little bit like having a serious illness with a high temperature that makes you delirious; but yet we all yearn for that feeling.
So how can we handle this craving and still make good decisions about love without the feverish delusion that can accompany it if you're not careful? Maybe it might help to review the attributes and traits of each kind of love.
New Love
– Wow, this person is so nice, so cool, someone you just met or someone you knew but you didn't realize they were someone you might really like. That could be great or that could be someone who is just on their best behavior, just trying to make a really good impression. Hold on to your heart for a while and get to know who this person really is when some of the psychedelic stars, hearts and clouds clear your head before making any commitments. Like a flower takes time to grow and bloom a relationship needs that same time to become a relationship. I know that love at first sight can happen but it's still like a flower that has to mature to bloom. Unfortunately, lack of sun or rain can occur that causes failure to bloom. If there's no rain the flower must be watered and if you and/or your new love don't nurture the relationship it will wither and die just like a flower would wither and die. But that's all a process that takes time so take your time before making life altering commitments.
Blue Love
– This is love that seems like a good idea but unfortunately just makes you feel sad and blue. This is a relationship that requires continuous work and still doesn't reach a comfort zone or that seems great in the New Love stage but has reached the withering stage due to lack of interest or attention from one partner or the other. If this relationship never creates stars, hearts or clouds anymore and it makes you feel blue or like singing the blues most of the time, is it what you want? Only you can answer that question. Some people prefer Blue Love to being alone, others prefer to keep looking for a better match.
Real True Love
- Oh yes, it does exist. This is the love that you comes into your life when it's meant to be. Where do you find it? Anywhere and everywhere! In today's world of online dating and speed dating looking for love has become a little bit like a job. What dating site should you use? Should you go with your friends to try speed dating? Or should you just live your life, and do things that you enjoy? Well the good thing about the last choice is that you are living your life to its fullest and enjoying the things that you like to do and perhaps if you meet someone in that scenario they are likely to be a compatible partner. You can meet a truly compatible Real True Love on any given day at any given time by living your life to its fullest and focusing on your health, creating your wealth, and creating your own personal comfort zone in the world. Your Real True Love will be someone that fits into your world, and that understands you and accepts you and that you understand and accept. If you have to fit them into your world with a shoe horn they probably won't be a very comfortable fit for very long.
I Never Loved You Love
– This unfortunately is the catch all category for the Users, Abusers, Losers, Sociopaths and Smoozers. These are the people who pretend they are the person you are looking for and act like they truly love you and are just like you as a means to their ends. As they become comfortable with your growing commitment to them they become disrespectful and pay no attention to your needs but expect you to continue to pay great attention to their needs. These people say I love you quickly but in truth never really love you because they are completely obsessed with themselves. These people can hide in plain site as your Real True Love as they are skilled actors but they eventually show their true colors a little at a time.
So how do you tell the difference? And how do you find your Real True Love? Take your time. There is no clock ticking that requires you to find love by a certain time on a certain date. Live your life, create your comfort zone, be open to possibilities and realize that your perfect match, the one who can be your Real True Love might not look anything like you thought they should look but they will generally act the way you want them to act. They will fit into your comfort zone and you will be comfortable in theirs. Your worlds will not collide they will complement each other and blend.
Until next time, have a warm heart but be COOL! Be happy, be well, and be the best you that you can be!
Best Regards,
Kate Woods
I Aspire To Inspire
Of course, information presented on this site or found online in articles or forums should never be relied on in lieu of professional consultation for problem resolution.
Find Kate Woods on Facebook
You Should Also Read:
Are You In Love With Being In Love?


Related Articles
Editor's Picks Articles
Top Ten Articles
Previous Features
Site Map





Content copyright © 2022 by Kate Woods. All rights reserved.
This content was written by Kate Woods. If you wish to use this content in any manner, you need written permission. Contact Kate Woods for details.