Explaining Down Syndrome to Children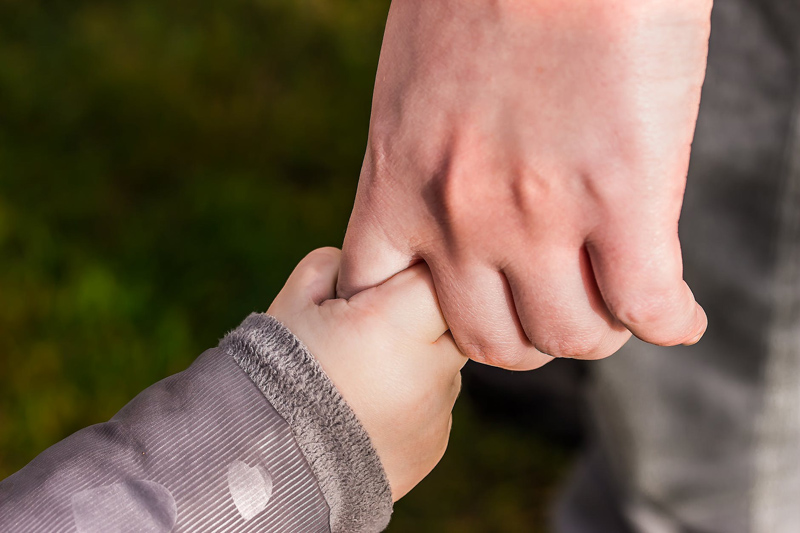 Explaining Down syndrome to children can be a challenge even for adults who have grown up with friends, coworkers, classmates or family members with Down syndrome. Our own attitudes can influence how easily children accept and interact with their classmates and neighbors. It is important to be aware of respectful language as well as accurate information on the potential, diversity, talents and aptitudes of individuals with Down syndrome.
The first children who may hear a parent's explanation of what Down syndrome is and what it means may be the brothers and sisters of a newly diagnosed newborn. Depending on the age of the older sibling, any new baby taking parents' full attention and time may be seen as an intrusion or unwelcome visitor. It's good to keep in mind that Down syndrome means very little to the brothers and sisters of a newborn, and often babies with Down syndrome are just like babies without Down syndrome to their siblings.
Initially, just a casual mention is enough that their baby brother or sister has Down syndrome, and we will have to see what the effect will be when they get older. We introduce the baby as an amazing new member of the family, and remind older brothers and sisters that we were just as much in love with them from the first, as they took up all our time and attention when they were newborns, too.
We must always be aware that children, teens and adults with Down syndrome are likely to hear or read what we tell or teach their siblings, mainstream peers, and one another. Older sisters and brothers may need their own daily affirmations and reassurances that they each are very important members of the family; that they belong and are cherished no matter what their challenges or accomplishments. It could be a revelation to them that we would have cherished them if they had been born with Down syndrome, too.
We are often less aware than we could be of the developmental level of the children in our target audience, as well as their experience with other children with Down syndrome or developmental disabilities, in their own families, extracurricular activities, or inclusive classrooms. Children with Down syndrome are more like their mainstream peers than they are different, and that includes a diversity in personality, talents and interests as they grow up.
Children in elementary school who are each at the center of their own universe may appreciate being recognized for their own unique talents and challenges in the most positive way as the topic of Down syndrome is introduced. They may have already experienced the unpleasantness of being singled out, embarrassed, or left out because someone in charge felt they did not 'measure up' to an arbitrary and often irrelevant standard. Explaining what Down syndrome might mean to a child who has Down syndrome can follow the same standards used in explaining it to others. Challenges do not need to be an excuse not to set goals, have dreams, make plans, or try to accomplish the next task at hand.
Introducing the concept of celebrating differences and recognizing positive attributes in each child may be as helpful for mainstream peers as it is for creating an inclusive atmosphere for a child with Down syndrome. Teaching children about Down syndrome is an excellent opportunity for us to understand the worth and potential of every child. Having board books and other children's books at home featuring energetic and capable characters with Down syndrome can be delightful for the child with the diagnosis as well as other family members.
All children should be aware of writers, actors, artists, and other creative adults who have Down syndrome and may be the best ambassadors and advocates to be found. Individuals with Down syndrome may be working in businesses in local neighborhoods or volunteering their time in the community.
Browsing at your local bookstore, library, or online retailer can lead you to excellent childrens books that include characters with Down syndrome and may explore just the information about Down syndrome you find important to share.
Some resources other parents have found useful are:
My Friend has Down Syndrome,
Babies with Down Syndrome - A New Parents Guide - 2008,
or
and Gifts 2: How People with Down Syndrome Enrich the World
.
Dad battles to get son with Down syndrome back on playing field
... Eric fit into these halls so seamlessly that he didn't know he had Down syndrome until the ninth grade ...
https://tinyurl.com/969gdgx
Nine Myths About Raising a Baby with Down Syndrome
https://www.fudgebananaswirl.com/9-myths-about-raising-a-baby-with-down-syndrome
Down Syndrome:
Shifting Perspectives at the Dublin Arts Council
https://www.youtube.com/watch?v=TQ61vJdqyWw
Newspapers Mini Pages on Down syndrome for kids
Newspaper Mini Pages on Down syndrome for Kids 2012
https://bit.ly/QdRCrx
The Atlantic: A Generational Shift in Understanding Life with Down Syndrome
https://tinyurl.com/c9o2msm
Celebrating Down Syndrome Awareness Month: When a Nightmare Turns into a Dream
https://fb.me/XpffLnVV
En el mes para crear conciencia acerca del síndrome de Down: Cuando una pesadilla se convierte en el mejor sueño de tu vida
https://buff.ly/19U4ytz
How to talk to your friends' kids about your child with special needs (CP)
https://www.todaysparent.com/blogs/special-needs-parenting/how-to-talk-to-your-friends-kids-about-your-child-with-special-needs/
You Should Also Read:
A Brand New Baby with Down Syndrome
Welcoming Babies with Down Syndrome
Is Diversity Like A New Box of Crayons?


Related Articles
Editor's Picks Articles
Top Ten Articles
Previous Features
Site Map



Follow @DownSynAdvocacy
Tweet





Content copyright © 2022 by Pamela Wilson. All rights reserved.
This content was written by Pamela Wilson. If you wish to use this content in any manner, you need written permission. Contact Pamela Wilson for details.