Sweet Mexico - Mexican Rice Pudding Recipe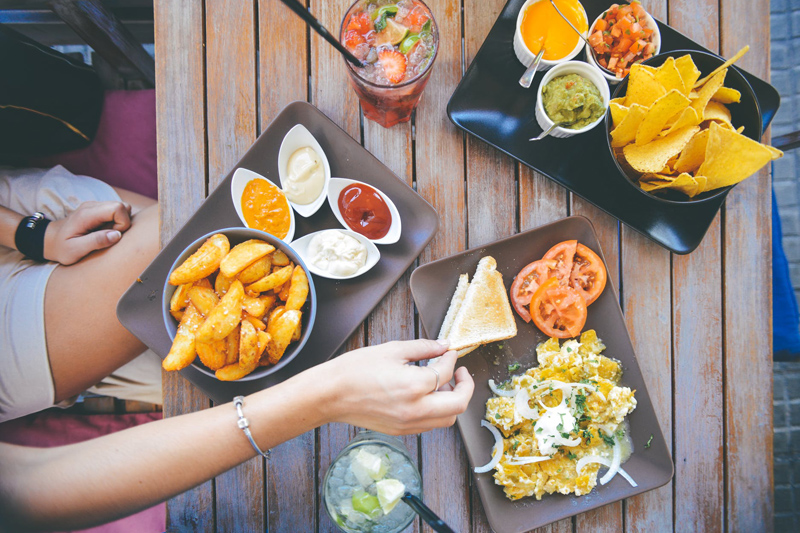 The sweet course in a Mexican meal is known as "postre" or pudding and is normally a very unknown quantity as desserts are not the stars of the Mexican gastronomic firmament. Few details if any will be given on the menu – and in fact many small, local restaurants do not even provide a menu! – and it is rather a case of wait and see. Icecreams and sorbets will often turn up, as will fresh fruit such as papaya and pineapple, or some kind of fruit salad, flamboyantly described as "macedonia de frutas". "Flán", a version of crème caramel, is popular (and frequently made out of a packet) as are cream-filled pastry cones from the "panadería" or bread shop around the corner. The vaguely named "dulce" or sweet might be a fruit paste (particularly quince), a piece of crystallised fruit or just a few spoonfuls of jam. Sometimes however a Mexican version of a British nursery favourite will make an appearance: arroz con leche or rice with milk.
Rice is not indigenous to the Americas and probably arrived in Mexico aboard the Manila Galleons which sailed across the Pacific Ocean between Acapulco on the western coast of Mexico and the Philippines between 1565 and 1815 – the Galleons carried precious metals, silks and porcelains, lacquer and fragrant woods, and most importantly from a culinary point of view, immigrants and their native foods. Rice has however made itself very much at home in the Mexican kitchen and is served either as a course on its own or as an accompaniment to virtually every main course dish – far more often in fact than the American-born potato.
As arroz con leche, rice is treated with a delicate hand. At its simplest, it is literally just rice cooked in milk with sugar and perhaps a vanilla pod or a stick of cinnamon. The result is almost too light for my liking, lacking in velvetiness and comfort and the luxury of a true "pudding". Slightly fancier versions may include some cream and perhaps dried fruit such as raisins, and fresh leaves from an orange tree often add a mysterious fragrance; and for true opulence, a good handful of chopped, bitter chocolate is difficult to beat.
My recipe below for a real Mexican rice pudding is an in-betweener: some cream, both vanilla and cinnamon, raisins and, in the absence of an orange tree in my garden, fresh orange peel – and while a Mexican cook would use ordinary long grain rice, I like Arborio risotto rice in a rice pudding of whatever nationality: it is a nice big grain which holds its shape well and has plenty of starch to thicken the pudding to the very important velvety consistency.
Mexican Rice Pudding – Arroz con Leche
Serves 6
175 g/6 oz risotto rice
500 ml/17 fl oz full cream milk
350 ml/12 fl oz double cream
1 vanilla pod
1 cinnamon stick, about 5 cm/2 in long
1 large orange, washed and rind finely grated
75 g/3 oz raisins or sultanas
50 g/2 oz unsalted butter
75 g/3 oz caster sugar
1 x 1-litre/1 3/4 pint baking dish, well buttered
5 ml/1 tsp ground cinnamon
Double cream, to serve (optional but good!)
Put the rice, milk and cream in a saucepan. Split the vanilla pod lengthways and with the tip of a knife scrape out the seeds. Add seeds, pod, cinnamon stick, orange rind and raisins to the saucepan and bring very gently to the boil, stirring occasionally. Cover the pan and leave to simmer for 10 minutes. Remove from the heat and stir in the butter and sugar.
Heat the oven to 150oC/300oF/gas 2/fan oven 135oC. Pour the rice pudding into the baking dish, cover with foil, and cook for 40 minutes. With a fork, remove a grain of rice and nibble it – if it is beautifully tender, the arroz con leche is ready. If not, cover it again and cook for a further 10 minutes.
Sprinkle the pudding with ground cinnamon and serve immediately with plenty of cold double cream.
Buén provecho!
| | |
| --- | --- |
| Chilli and Chocolate Stars of the Mexican Cocina by Isabel Hood is available from Amazon.co.uk | Just The Two of Us Entertaining Each Other by Isabel Hood is available from Amazon.com and Amazon.co.uk |
You Should Also Read:
The Spanish influence in Mexican cuisine


Related Articles
Editor's Picks Articles
Top Ten Articles
Previous Features
Site Map





Content copyright © 2023 by Isabel Hood. All rights reserved.
This content was written by Isabel Hood. If you wish to use this content in any manner, you need written permission. Contact Mickey Marquez for details.