Maker's Mark Whiskey Waffles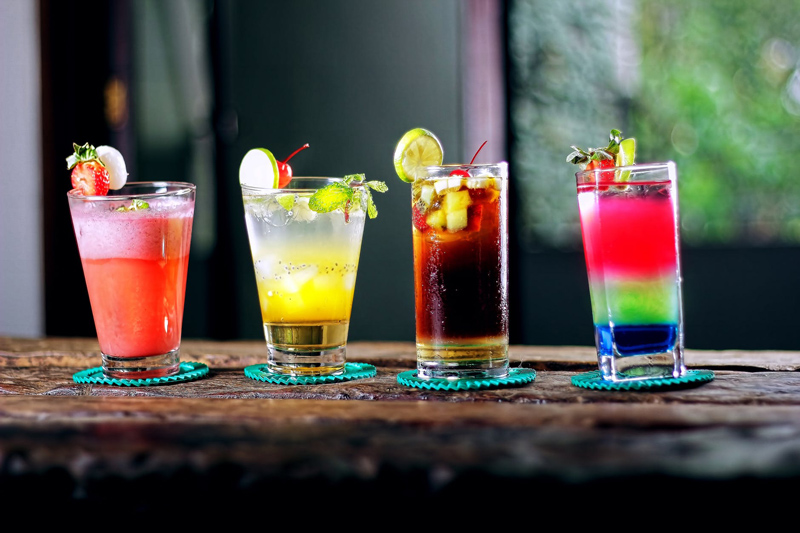 The biggest news in the booze industry these days is how the maker of Maker's Mark whiskey waffles between its expected 90-proof hooch and its poorly planned effort to stretch production of a good thing by diluting it with enough water to lower the proof to a mere 84. One day, this very popular Kentucky bourbon whiskey is 90 proof, the next it's 84, and now we're back to 90 again. Why all the waffling?

All whiskey is aged in wooden barrels for years before it's bottled. This aging mellows the alcohol flavor and gives the whiskey some time to absorb the toasty, earthy flavor and color of the wooden barrel in which it's stored. The longer the aging, the smoother the finished product.

It's because of this extended aging process that makes it a little bit tricky to predict how much to supply to meet public demand. The whiskey you see on the store shelf today got its start a long time ago. In the case of Maker's Mark, the aging process is somewhere around six years. That means the distiller has to predict how much whiskey consumers might want six years in the future.

Mind reading is such a sketchy science and the makers of Maker's Mark had no idea their popularity would grow in leaps and bounds and that demand would outpace supply the way it's done. The Kentucky bourbon in the long-necked bottle with the pretty red wax seal is highly popular these days. So popular, in fact, that they've selling it faster than they can make it.

This sounds like a nice problem to have and there are several ways the problem could be dealt with. The way the makers of Maker's Mark chose to deal with it however, well, it missed the mark.

On February 9, 2013, it was announced that the 90-proof Maker's Mark that everybody loves would be watered down to just 84 proof so that there'd be more of it to bottle and put on store shelves. Ninety-proof booze means the elixir is 45% alcohol and 55% water (and other flavors, depending on the spirit in question) so adding another 3% of water didn't seem like a big deal at the distillery.

Not such a good move, though, according to consumers. People who drink their Maker's Mark in flavorful cocktails and highballs would likely not notice any difference in flavor but those of us who like our whiskey neat or on the rocks might have a difference of opinion there. The public stink created with the watery announcement was cause to rethink marketing strategy.

The good news? On February 17 came the announcement that Maker's Mark will remain the small-batch, 90-proof bourbon that its loyal fans have grown to love.

But what about those Maker's Mark whiskey waffles, you might ask. It's all in the sauce.

Heat a 1/2 cup of your favorite pancake or maple syrup and a tablespoon of butter till it's just warm enough to melt the butter. The microwave makes this easy. Remove this from the heat source and stir in a tablespoon or two of Maker's Mark whiskey. Adjust the amount according to your own personal preference. Pour this sweet potent syrup over your favorite pancakes or waffles. Or ice cream. Or pound cake. Or. . . !

You Should Also Read:
Cocktail Bar Measurements
Bigger Bottle, Better Buy
How Much Is A Measure?


Related Articles
Editor's Picks Articles
Top Ten Articles
Previous Features
Site Map



Follow @drinkandbemerry
Tweet



Content copyright © 2021 by Sandy Hemphill. All rights reserved.
This content was written by Sandy Hemphill. If you wish to use this content in any manner, you need written permission. Contact Sandy Hemphill for details.