Well, Call, Premium Classes of Liquor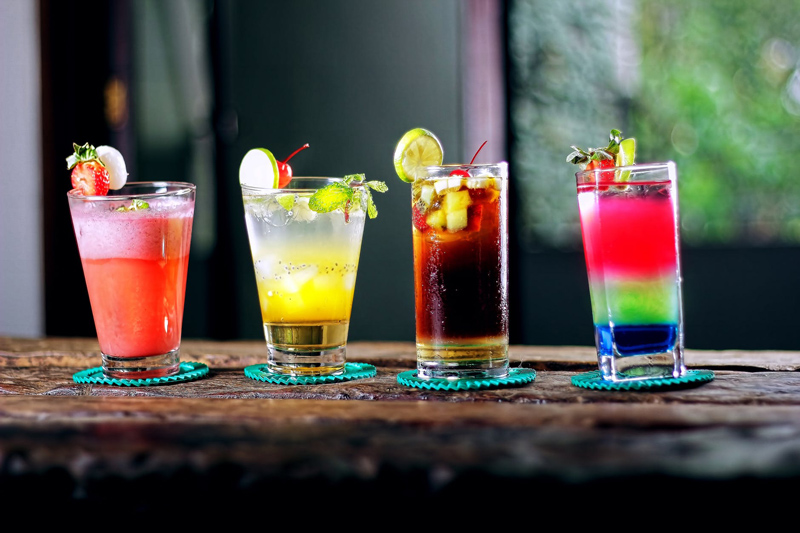 Three friends go into a bar. One orders a whiskey and 7-up, the next one orders CC and 7, and the third orders Crown and 7. Everybody's drinking highball cocktails made from whiskey and 7-up, right? The bar tab arrives. Everybody's drink costs something different but, still, they're all drinking whiskey mixed with 7-up. Why the cost difference?

Before going further, please know that I do not mention brand names often on this website. My reasons are fully addressed in my article titled Brand Names, Product Review, Endorsements, which is accessible through the link at the bottom of this article. The short story, though, is that I don't believe in free advertising, which is what happens when I mention a product by brand name. When a distiller or producer of other bar supplies asks me to write a review of their product, I'll gladly oblige but I'll do so with full disclosure of our association as required by federal law governing consumer protection issues.

When I do mention a brand name outside a product review, such as the case here, I'm doing so to illustrate a point that can't be done without naming names and I strive to illustrate that point without endorsement of any sort. That said, why did my three friends, all drinking basically the same cocktail, each pay a different price?

Liquor is classified in three categories, or classes - well, call, and premium. Well liquors are the least expensive and they're what bartenders keep in the well at their workstations. The well is the rack of liquor bottles kept at hand between bartender and bar. Well liquors are ordered the most often, partly because they're the most affordable but also because many bar patrons simply don't have a brand preference. They know the liquor they want - whiskey, gin, vodka, whatever - but that's their only concern.

Call liquors are those ordered by brand name, in our case the CC and 7. Here, CC is a shortened version of Canadian Club whiskey and 7 is 7-up. Canadian Club is more expensive than well liquors and is perceived by many to be of higher quality. It's a brand name advertised more frequently than well brands usually are. Advertising campaigns are expensive.

Crown Royal, or Crown, is a premium whiskey, expensive and highly advertised. Premium liquors are usually displayed prominently along the back bar because they come in flashy bottles of unusual shape and size that look good there. This product placement strategy is a highly successful form of suggestive selling, or up selling. Premium brands are also ordered the least often so they're kept out of the hustle and bustle of the well.

Think of the well, call, premium classes of liquor as price hierarchies and we see how our three friends each paid different prices:

Friend A, drinking well whiskey and 7-up, paid $ for her cocktail.
Friend B, drinking call brand CC and 7, paid $$ for hers.
Friend C, drinking premium brand Crown and 7 paid $$$.

This price structure carries over to liquor stores, too, which makes buying on a budget easy when stocking the home bar or shopping for big events such as a wedding. The lowest price liquors, or well brands, are usually on the bottom shelf at the store. Call brands are on middle shelves while the premium brands, in all those pretty bottles, tempt us from the top shelf.



You Should Also Read:
Brand Names, Product Reviews, Endorsements
Bigger Bottle, Better Buy
Cocktail Bar Measurements


Related Articles
Editor's Picks Articles
Top Ten Articles
Previous Features
Site Map



Follow @drinkandbemerry
Tweet



Content copyright © 2018 by Sandy Hemphill. All rights reserved.
This content was written by Sandy Hemphill. If you wish to use this content in any manner, you need written permission. Contact Sandy Hemphill for details.