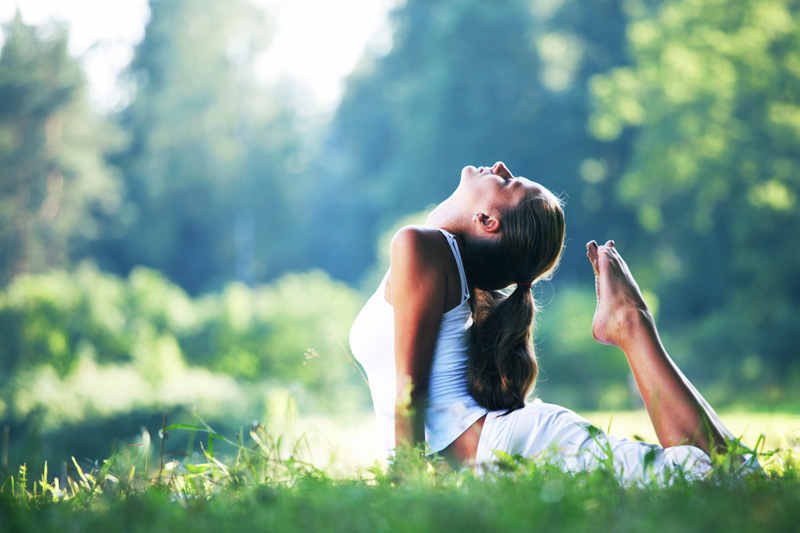 This past month I've gotten a chance to experience first hand the virtues of living a simpler life. I moved from an incredibly stressful, unpredictable life to one of easy structure and simple happiness in routine and selflessness. It's been healing and gratifying in truly unexpected ways.

Now although I was in need of this kind of transition, I wouldn't quite have been ready to embrace it had I not been prepared to accept it once it showed up. One of the things that has been a major help in that preparation was reading the book Serenity – Simple Steps for Recovering Peace of Mind, Real Happiness and Great Relationships by Jane Nelson. I've had this book for about a year now and interestingly, the first time I attempted to read it, I just couldn't get through it. The writing and context seemed too simplistic for me and I found myself scanning through looking for "the gist" and the "real meat" of the text. In hindsight, it's pretty funny to think that I approached a book all about simplifying in this way.

So how did I pick it up again? I actually had a dream in which a friend of mine told me to read it – that it was important right now. I love when dreams are so literal like this! So dutifully, I picked up the book again and attempted to embrace it's message. A great thing happened. This time, I saw wisdom in the simplicity of the book. The book rests firmly on teaching four key principles that will help you recognize your thought system and how it limits your experience of happiness. Nelsen's relaying of the Four Principles is expertly done in such a simple way that nothing else stands in the way of understanding them.

The Four Principles are 1. The Principle of Thinking as a Function, 2. The Principle of Feelings as a Compass, 3. The Principle of Separate Realities, and 4. The Principle of Mood Levels or Levels of Consciousness. The book is broken into sixteen insightful chapters, each tackling a different aspect of "Understanding". Throughout the book, Nelsen italicizes the word understanding to "convey a level of inspiration or insight that comes from your inner wisdom, your heart, your soul." She goes on to say that "you will experience unlimited potentiality when you understandthat your inner wisdom is connected to and aligns with Universal Consciousness and wisdom. I really like how profound yet simple that is.

I have to point out that there were a few times when Nelsen's explanation of some feelings or experiences people might encounter in their life in the pursuit of happiness did seem in fact too simplified and wrapped into a neat answer. These were the times when I did want to see a little more depth. But in truth, because I found myself enjoying and really appreciating the rest of the book so much, the thought did cross my mind that perhaps I was caught up yet again in another impatient spin of making things more complex than they need to be. Maybe the answers are really that simple.

All in all, I would definitely recommend this book, especially if you need to read something that will touch your heart but not necessarily tax your mind in order to understand it. Nelsen has written a great gem of a book that can be a positive balm to every one of you. Enjoy!

You Should Also Read:
Clearing Obstacles
The Five Secrets - Book Review
Handling Disappointment


Related Articles
Editor's Picks Articles
Top Ten Articles
Previous Features
Site Map



Follow @etniqminerals
Tweet



Content copyright © 2023 by Leah R. Patterson. All rights reserved.
This content was written by Leah R. Patterson. If you wish to use this content in any manner, you need written permission. Contact Leah R. Patterson for details.