Cooking Tips and Tricks Quiz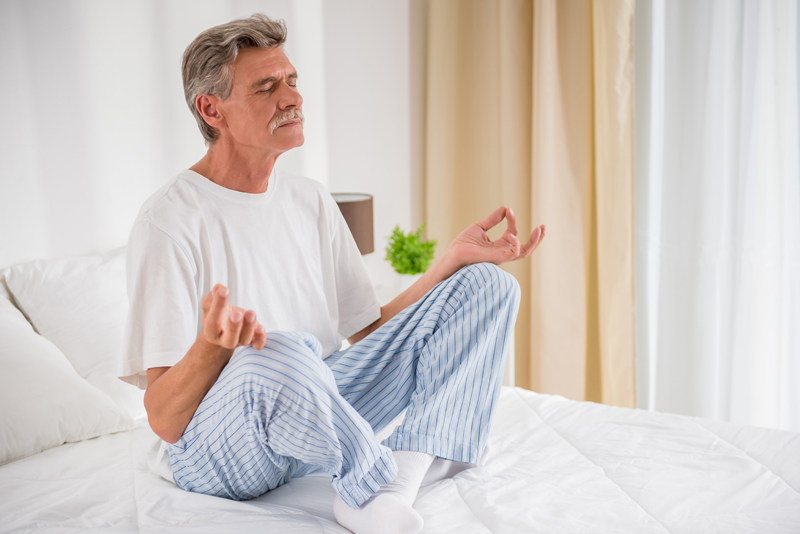 By the time most women reach their senior years, they've been cooking and cleaning the kitchen for a lot of years. Even those of us who worked outside the home did most of the cooking. We know a lot of tricks and tips to make our kitchen time easier and more efficient. But there's always more to know. For a fun way to find new tips and tricks, take the quiz below. Whether you're a Kitchen Queen or a Slow-Cooker Learner, you may just find a few things you didn't know before. To score, give yourself one point for every tip you knew before you read the article.

1. To make it easier to clean out the refrigerator, line clean shelves with clear plastic wrap. The next time it's time for a cleaning, empty the refrigerator, roll the plastic wrap into a ball and throw it away.
2. If you're making a chocolate cake, mix cocoa powder with flour to dust the pan. It keeps your cake from getting that white 'dusty' look.
3. When boiling eggs, add ½ teaspoon of baking soda to the boiling water. It makes the shells come off easier.
4. No matter what you're baking, egg shells are not welcome in the mix! But if you happen to get a piece in there, use another piece of shell to get it out. It seems to float away from your finger or spoon, but it's drawn to another piece of shell.
5. If you cook with heavy cream or buttermilk but find yourself throwing most of it away, freeze the leftover liquid into ice cubes and store them in a Ziploc bag for later.
6. But cream and buttermilk aren't the only things that can be preserved in the freezer. Fresh herbs (the Gardener's Eden suggests rosemary, sage, thyme, and oregano) can be chopped, mixed with olive oil and frozen in ice cube trays. Label your freezer bags and store them separately. When it's time to brown your onion and garlic for whatever you're cooking, use your chosen herb-cube instead of oil.
7. Corn can be steamed right inside its own husks in the microwave. After you cook on high for about two minutes, let stand an additional two. Wear gloves to remove. The corn silk shucks off right along with the husks, making for no corn silk between the teeth!
8. After you've cooked the corn in the microwave, removing kernels from the ear is easy. Hold the cob above a cake pan and buzz them off with an electric knife. Kernels fall right into the cake pan.
9. You can get a second harvest from lettuce you purchase at the store. Place the 'stump; of the lettuce in a cup or bowl with about ½ inch of water and place it in a cool, brightly lit window. Check the water levels daily and make sure it doesn't get dry. The lettuce will re-grow! (I tried Romaine, but I believe any variety will work the same way.)
10. The same can be done with green onions. Keep the 'root end' and submerge in a glass of water. Place it in a sunny window and watch it grow. Cut off what you want for snacking, cooking or garnishing with kitchen scissors. Change the water and rinse the roots about once a week. It will keep going and going and going …
11. You can make baked potatoes in the crock pot in about 20 minutes. Wrap them in foil for soft skins and leave them unwrapped for crispy skins.
12. Use dental floss to cut a cake without messing up the decorations. (Just don't use it later to floss!)
13. Not everything is packaged for 'cooking for two' (or one). If you have leftover rolls, slice and butter them as if you were going to eat them, then wrap in foil and freeze. Reheat them in the foil.
14. Rinsing bacon under cold water before cooking will reduce shrinkage by about 50%. Amazing!
15. If you're using frozen veggies in a stew, casserole or soup, place the still-frozen vegetables in a colander and pour boiling water over them, then add them to your dish.
16. The shell of a fresh egg is rough and chalky. It will also sink in salted water. If you get a floater, don't use it.
17. Sugar cones are great, giving ice cream to the grandkids is great … getting ice cream drips from the pointed end of the cones is not great. To prevent this, stuff a mini-marshmallow in the bottom of the cone before filling it.
18. If you grease or butter the rim of the pan you're using to cook pasta or rice, it won't boil over.
19. Cut your pizza with a pair of kitchen scissors. It's a clean cut and it won't mess up your pizza pan.
20. If your gravy is greasy, add just a bit of baking soda. It will eliminate the extra immediately!
Okay, how'd you do? If you knew

0-3 answers, you're a slow cooker. But never fear! Now you know some tips you didn't know before.
4-8 answers, you're an oven rack. You know a little and have something to build on.
9-13 answers, you're a Centerpiece. You know a lot, but there's still more to discover.
14-18 answers, you're a hot pad! You've really been in the kitchen a lot!
18-20 answers, you're a Magic Chef! Awesome!

If you'd like to share some of your favorite cooking tips and strategies, head on over to the forum. We'd love to learn from you.

You Should Also Read:
Grils at the Grill Website Review
Making Mini-Pies


Related Articles
Editor's Picks Articles
Top Ten Articles
Previous Features
Site Map





Content copyright © 2022 by Debora Dyess. All rights reserved.
This content was written by Debora Dyess. If you wish to use this content in any manner, you need written permission. Contact Debora Dyess for details.