Drink Recipes - Lioness, Tiger's Tail, Polar Bear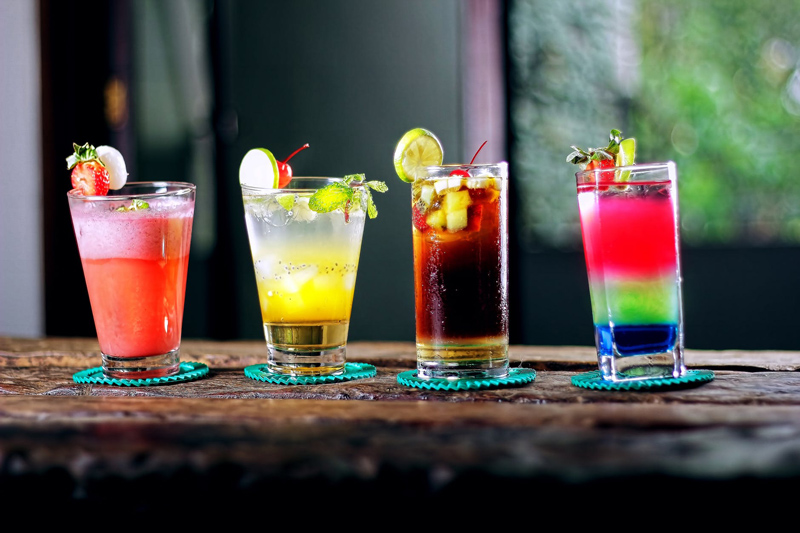 "Lions and tigers and bears. Oh, my!"

Remember that line from the classic movie, The Wizard of Oz? At times I find myself tiptoeing gingerly through the jungle of adulthood (who, me??) when those words remind me there's a relaxing poppy field on the other side. And a yellow brick road that leads to home. That's the part I like best. That there's no place like home.

Lately, my home has seemed like hunting grounds for lions and tigers and bears but home is beginning to feel like home again. I'm ready for a drink. I learned a long time ago, from an old boss at a high-tech think tank (thank you very much!), to avoid drinking when feeling the NEED for a drink. That only makes a new problem of the drink itself. Instead, drink only when one wants a drink. That's me now: I want a drink. And I'm thinking about one of these Oz-inspired cocktails:

______________________________

Lioness

This creamy almond / orange concoction will have you purring like a kitten in no time. Try it on the rocks or as a layered shooter (pousse-cafe).

1 pony amaretto liqueur
1/2 pony triple sec
1 ounce heavy whipping cream

On the rocks: Pour all ingredients over ice in a rocks glass or mix first in a cocktail shaker.
Pousse-cafe: Place a small spoon with its bowl facing downward inside a shot glass. Gently pour one ingredient at a time slowly over the rounded back of the spoon. Let drink set a minute or two to clarify any layers that get muddy during the pour.
Pousse-cafe for a crowd: Fill a tray with shooters and refrigerate till party time. Layers will become more defined as drinks set.

______________________________

Tiger's Tail

To create the most effective tiger "stripes," use a pour spout on your vermouth bottle; buy them at supermarkets and liquor stores. This refreshingly fruity orange cocktail is a mild one; it won't grab you by the tail in the morning.

6 ounces orange juice
1 jigger sweet (dark / red) vermouth

Garnishes: Lime wedge and strip of orange peel secured to cocktail toothpick

Pour the OJ over ice in a tall Collins glass. Gently pour the vermouth along the inside rim of the glass so that the dark vermouth will create stripes as the heavy liquid slides to the bottom of the glass.

______________________________

Polar Bear

For the frostiest effect, remember to chill, chill, chill! Chill the cocktail glasses. Chill the booze. Use lots of ice. There's just no way to make this one too cold and the colder it is, the better it is. (Remember it poolside in August!)

1 jigger vodka
1/3 jigger white (clear) creme de menthe

Pour ingredients into an ice-filled cocktail shaker and shake vigorously until outside of shaker is very cold. Strain into chilled cocktail glasses.

Chilling with a crowd? Mix this cocktail ahead of time, in batches. Whatever your measure, use three times as much vodka as creme de menthe to keep the recipe true to proportion. Example: 3 cups vodka plus 1 cup creme de menthe equals 4 cups (1 quart / almost 1 liter) of Polar Bears.

For a real Arctic blast, sip on this one in a shot glass alongside a frosty mug of your favorite beer. . . Oh, my!



You Should Also Read:
Cocktail Bar Measurements
How Much Is A Measure?
Stinger, Grasshopper Recipes


Related Articles
Editor's Picks Articles
Top Ten Articles
Previous Features
Site Map



Follow @drinkandbemerry
Tweet



Content copyright © 2021 by Sandy Hemphill. All rights reserved.
This content was written by Sandy Hemphill. If you wish to use this content in any manner, you need written permission. Contact Sandy Hemphill for details.