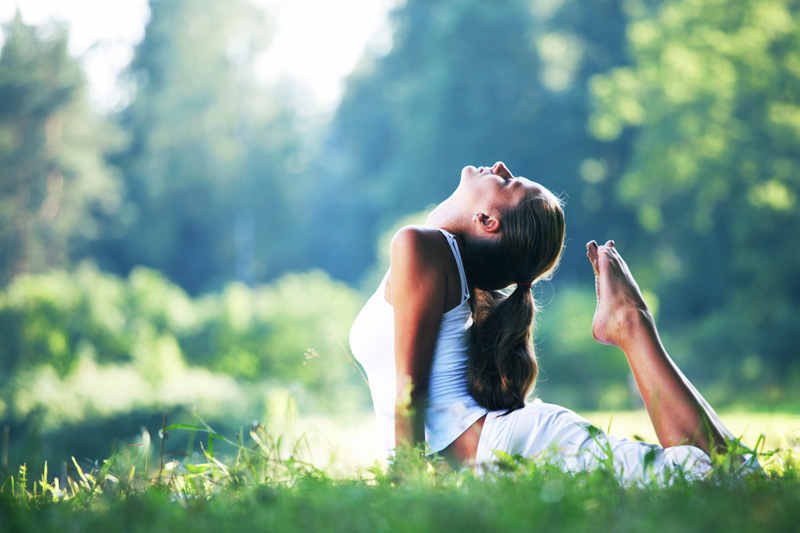 Spring is upon us! Everything is bursting with newness and refreshment. It's time for the old to be swept away and the new to be heralded in. Why not include your skin in the revitalization? It's time to make way for a brand new skin so to speak.

So how can you do this, especially in these economic times when we are all paying close attention to our spending. You may not have ever wanted to spend $150 on a revitalizing spring detox facial but these days, it's hard to justify even if you did. Instead look to these simple, effective, and inexpensive ways to pamper yourself with your own customized Spring Detox Facial Program Ala You!

Before you approach the canvas (your skin) it's always a good idea to address what's making up the canvas. If your body systems are all out of wack, anything you do to your skin will be a temporary fix at best. I suggest an internal process here. There are two methods I recommend.

Full Detox
If you have been feeling particularly sluggish over the past few months, low on energy and irritable, a full detox might be a nice pick me up. I suggest buying a prepared Detox program like Nature's Cleanse.
With a product like this, you can cleanse your entire body, which will effect the state of your skin as well. This is because your skin is your body's largest excretory organ. A good portion of the gunk that your body absorbs from our environment and eating habits gets released through the skin. If you clean this up, you're cleaning up a good portion of what causes your skin to breakout with pimples, blackheads, and blemishes.

Burdock Root
If your diet has been pretty healthy and you don't have any symptoms of overworked digestive/excretory organs, a good option is to take up drinking Burdock Root tea three times a day.
Burdock is an alterative herb that works with the liver. It helps increase metabolism which in turn helps clear the skin. This is again because of the help it gives to clearing the body of toxins (that's one of the liver's functions). Drink three cups a day for about a month and you should definitely see your skin brightening and clearing up.

Fortifying With Herbal Supplements
There are two other supplements that I've seen great results with, Nettle Leaves and Horsetail. Both of these I take in capsule form. Horsetail is high in Silica (among other things) which is an important mineral for strengthening the skin, nails, hair, and other connective tissues in the body. It's the main component of collagen. By now, we all know how important collagen is to beautiful, soft, young looking skin. Nettles has an anti-inflammatory effect that is good for skin blemishes and pimples. It's especially helpful for sensitive skin and topically for eczema. It's also a virtual "vitamin cocktail" so provides your skin and body with a wide array of nutrients for optimal functioning.

In the next installment of this article series on Spring Skin Cleansing, I'll give some suggestions of the various DIY recipes you can make at home that will give your skin a beautiful boost. In a month's time, your face (and the rest of your skin) will be more than ready to look fabulous for the first days of summer!

You Should Also Read:
Mind, Body, Spirit Cleansing
Spritual Spring Cleansing
Nutrients for Healthy Skin


Related Articles
Editor's Picks Articles
Top Ten Articles
Previous Features
Site Map



Follow @etniqminerals
Tweet



Content copyright © 2023 by Leah R. Patterson. All rights reserved.
This content was written by Leah R. Patterson. If you wish to use this content in any manner, you need written permission. Contact Leah R. Patterson for details.