Medicaid Limits on Diabetes Testing Supplies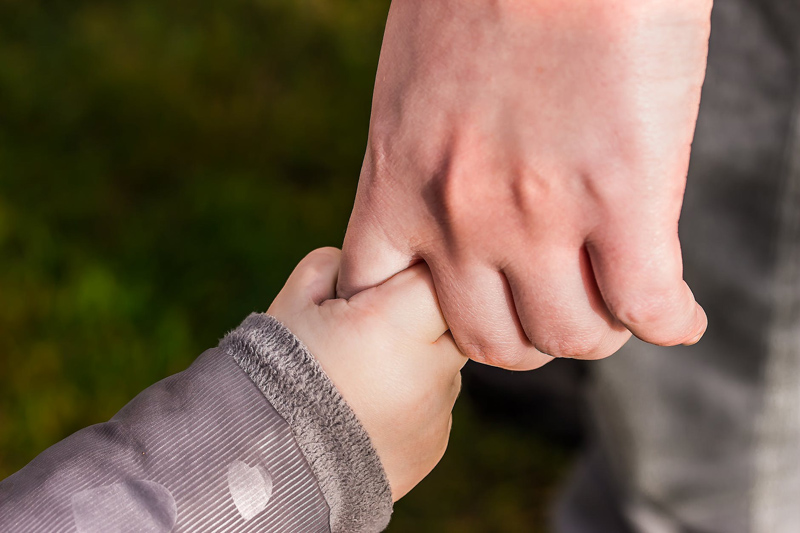 Limits on testing supplies for individuals with diabetes who are covered by medicaid went into effect in Washington state on August 1, 2009. Individuals with type one, insulin dependent diabetes are limited to 100 test strips and lancets per month, and those with type two are limited to 100 test strips and lancets per three months.
Teens and adults with diabetes are encouraged by their physicians and public health officials to test their blood sugar frequently to maintain good control that helps minimize risk of dangerous events due to unexpected low blood sugar and to avoid or delay the serious long term effects of high blood sugar in diabetes.
When my son was diagnosed with insulin dependent diabetes at the age of 7, I learned that it was a better plan to have him eat 3 small meals and 2 or 3 snacks each day, depending on his activity level and his current blood sugar reading. It was recommended that he have a small snack and be tested at bedtime and also during the night to reduce the risk of a dangerous episode of low blood sugar while he was sleeping.
Staff at the pediatric endocrinologist's office showed me how to calculate the units of insulin he needed using a chart with carbs in his meals and blood sugar ranges, subtracting a unit of insulin for each half hour of physical exertion. When he played soccer, went swimming, or took a tae kwon do lesson I would test him afterward to judge how much juice and snack he needed to counteract the activity, because physical exertion works like insulin and also has to be carefully balanced out with calories - sometimes very quick calories. Keeping physically active is recommended for all children, but especially benefits those whose health is compromised by diabetes.
Because my son was covered at that time by a good insurance plan, he had the supply of test strips he needed to keep him in a range of blood sugar that resulted in an A1C test in the high range for children who did not have diabetes. He had few diabetic emergencies because we could treat slightly low or slightly high readings soon enough to avoid a hypoglycemic crisis or hyperglycemic state. He used 8 to 12 test strips each day.
Because children with diabetes have great difficulties with blood sugar levels during illness (and sometimes before the onset of other symptoms), my son was tested more frequently when he had a cold or other illness and was able to avoid hospitalization most of the time. Hot summer temperatures also cause unpredictable difficulties with diabetes.
An ongoing challenge for my son resulted from the communication difficulties, intellectual disability and other problems associated with being born with Down syndrome. He was not able to tell others that he had diabetes and needed emergency treatment, could not always identify feelings associated with dangerous drops or increases in his blood sugar, or understand why he needed to eat each meal and snack at a particular time to balance out his insulin, or to avoid sweets most of the time but required them when his blood sugar was low. Some medications interfere with diabetic control and more frequent testing is required for the safety and health of the child or teen.
Regularly scheduled blood sugar tests reminded school staff and coaches that he had additional health issues, and alerted substitutes that he had diabetes. Adults in charge would sometimes forget he had diabetes and when he had symptoms of diabetic difficulties they could easily be attributed to him having Down syndrome or even just being a seven year old boy.
Some adults just had an aversion to testing or found it inconvenient to remind him. I believe that many children with insulin dependent diabetes who do not have developmental disabilities face similar challenges due to their age, maturity or level of support. Children with developmental disabilities, communication challenges or other special needs face greater risks from diabetes than their mainstream peers.
It is alarming to learn during these difficult economic times that children and teens with type one diabetes who rely on medicaid for health coverage will be restricted to an average of 3 blood glucose tests each day.
Merely submitting a prescription for an adequate number of testing supplies will no longer be enough for medicaid to cover the cost of test strips over the 100 strip limit. There is a form available for physicians to request authorization for an exception to the test strip limitation policy. Until then, parents must either ration test strips; find a way to buy them over the counter at about a dollar apiece, or use the first hundred and then rely on multiple daily doctor visits or emergency services for the remainder of the month.
Browse at your local pharmacy, mail order resource, or online retailer to find the best prices if your child has diabetes. Sometimes the per unit price on fewer test strips is better than buying larger quantities. Avoiding one emergency room visit covers the cost of more than twice the number of test strips any child could use in a year.
One Touch Ultra Mail Order Test Strips, 50 CT - $26.00, compared to
One touch Ultra 100 Count - $59.50
Browse at your local bookstore, public library or online retailer for books like:
Type 1 Diabetes: A Guide for Children, Adolescents, Young Adults--and Their Caregivers, Third Edition;
The Everything Parent's Guide To Children With Juvenile Diabetes: Reassuring Advice for Managing Symptoms and Raising a Happy, Healthy Child; or
Real Life Parenting of Kids with Diabetes
UPDATE: 2014
Health Insurance - American Diabetes Association®
"In the past, obtaining health insurance could be difficult for people with diabetes, however recent reforms improve access to coverage."
https://www.diabetes.org/living-with-diabetes/health-insurance/
Medicaid & CHIP
https://www.diabetes.org/living-with-diabetes/health-insurance/medicaid.html
The form required for a doctor to request an exemption to the new limit on diabetes testing supplies in Washington state is now available at:
https://www.dshs.wa.gov/pdf/ms/forms/13_866.pdf
Many health professionals ignorant about Diabetes care in the hospital, outpatient and inpatient surgery
https://www.youtube.com/watch?v=ed8qpMVw0Oo
My Glucagon Security Blanket
https://www.diabeteshealth.com/read/2012/10/28/7691/my-glucagon-security-blanket/
Research Corner: Ending the A1C Blame Game
https://insulinnation.com/treatment2/cure-insight/research-corner-no-longer-playing-the-a1c-blame-game/
https://fb.me/6vCAaK9vR
What to Do When Your Health Insurance Denies Payment for Your Diabetes Care
https://www.dlife.com/diabetes_resources/saving_money/health_insurance_help/insurance_denial?page=2
https://alturl.com/ojk25
You Should Also Read:
Diabetes Information for Classmates
Symptoms of Childhood Onset Diabetes
School Nurses and Diabetes Care


Related Articles
Editor's Picks Articles
Top Ten Articles
Previous Features
Site Map



Follow @DownSynAdvocacy
Tweet





Content copyright © 2022 by Pamela Wilson. All rights reserved.
This content was written by Pamela Wilson. If you wish to use this content in any manner, you need written permission. Contact Pamela Wilson for details.