The Face of Love Film Review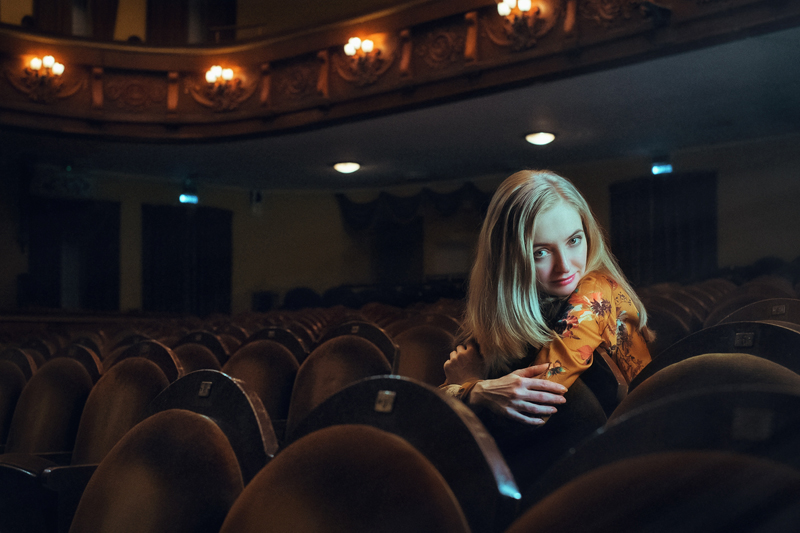 An indelible image appears in the opening sequence of Arie Posin's second feature film, "The Face of Love". Nikki (Annette Bening) sits alone by her pool at night, drinking wine while memories of her deceased husband flash through her mind. The wine glass drops from her hand. Nikki picks up one of the shards and begins forcing it into the flesh of her hand. Quietly, she watches the blood begin to flow. Nikki's profound grief is conveyed in this shot, which also foreshadows the self-destructive actions which follow.

Cut to five years later, and Nikki has apparently adjusted. She has a career in design, staging vacant homes for prospective buyers. On a visit to an art museum, however, Nikki is stunned to see a man who could be her husband's twin. Unable to stop herself, she pursues him until a relationship is established. Tom (Ed Harris), an artist and teacher, falls for her but realizes Nikki is keeping their affair secret. The tension builds as Nikki tries to hide Tom as long as possible from her friends and family. When her adult daughter Summer (Jess Weixler) decides to pay her mother a surprise visit, Nikki can no longer avoid the inevitable.

Director Arie Posin and his screenwriting partner Matthew McDuffie play with audience expectations and the plot's similarities to Hitchcock's film, "Vertigo" (1958). For example, there is a brief shot in the film of a "Vertigo" poster. The original music, written by Marcelo Zarvos, echoes Bernard Herrmann's use of violins in his classic score for Hitchcock's "Psycho" (1960). Posin chooses to keep "The Face of Love" rooted in reality, though. While he toys with the conventions of the thriller genre, Posin never quite goes where you expect him to go.

The director's greatest asset in this film, however, is his cast. Annette Bening, who is frequently on-screen alone and without dialogue, conveys Nikki's increasingly fragile emotional state with brilliant subtlety. Ed Harris is, as always, utterly convincing in his dual role as the husband and look-alike. Amy Brenneman and Robin Williams, in one of his last film appearances, play supporting roles with skill.

While the actors in "The Face of Love" are completely genuine, so are the locations. The film was shot in and around Los Angeles by cinematographer Antonio Riestra. Nikki's house is an actual home in Venice, CA and the museum scenes were photographed at the Los Angeles County Museum of Art. The location shooting was a necessity due to budget constraints, but Posin and Riestra use it to their advantage. The fact that an intriguing adult drama starring Annette Bening, Ed Harris and Robin Williams has to be financed independently is the new reality in Hollywood.

"The Face of Love" was originally released in the US in 2014 and is rated PG-13. Available on DVD and Amazon Video, I watched the film at my own expense. Review posted on 4/23/2016.


You Should Also Read:
Danny Collins Film Review
Three Worlds Film Review


Related Articles
Editor's Picks Articles
Top Ten Articles
Previous Features
Site Map





Content copyright © 2019 by Angela K. Peterson. All rights reserved.
This content was written by Angela K. Peterson. If you wish to use this content in any manner, you need written permission. Contact Angela K. Peterson for details.