Abuse of Weakness Film Review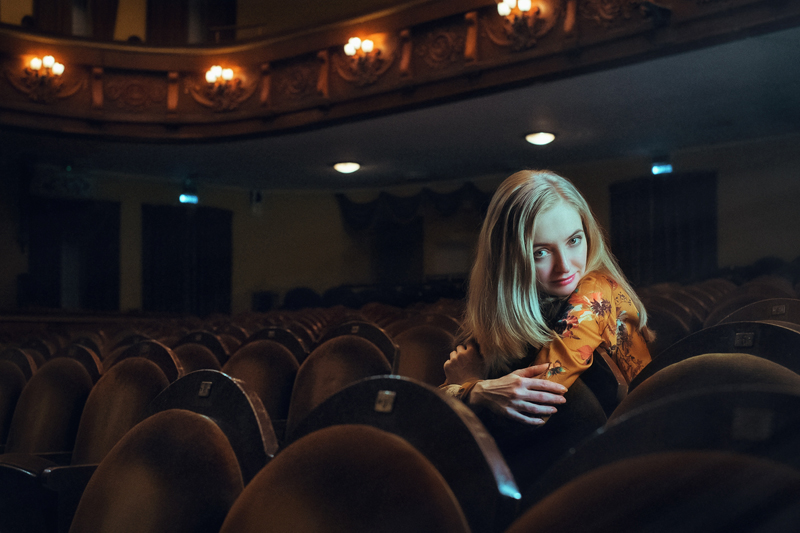 "Abuse of Weakness" begins with the stark and startling image of a woman swathed in white bedsheets, experiencing a stroke. She struggles out of bed and collapses on the floor, an overturned chair draped across her body. These painterly, carefully composed images are the work of writer/director Catherine Breillat. Breillat suffered a stroke in 2004 and spent five months in the hospital recovering. Then, while in this vulnerable condition, she met a man who conned her out of a large sum of money. "Abuse of Weakness" is her autobiographical account of this experience.

Breillat's alter ego in the film is Maud Shainberg, a filmmaker and novelist. While at home recovering from her stroke, Maud sees a career criminal named Vilko being interviewed on television. She is fascinated by his "icy, hangdog look" and decides to cast him as the lead in her next film. Vilko insinuates himself into her life and coerces Maud into writing him checks for large sums of cash. Maud, divorced and distanced from her family, allows herself to be played.

Breillat's previous films have focused on women's sexuality and been controversial for their explicitness. "Abuse of Weakness" is a departure for her in that it contains no sex scenes. Breillat is not afraid, however, to disregard the traditional rules of drama. Maud's planned film with Vilko is the story of an actress who has a secret affair with a working class man who eventually beats her to death. The viewer then expects the relationship between Maud and Vilko to follow the same trajectory. It does not. Maud is given a gun by Vilko, which should mean that the gun is fired as some point. Again, Breillat chooses to ignore expectations.

Maud is played by the transcendent Isabelle Huppert. Huppert describes her approach to acting in this way. She empathizes with the character; she does not sympathize with or idealize the character. This partially explains why French films are different in tone from American films. The French do not feel the need to turn their film protagonists into saints or icons. Maud is a complex, unapologetic human being who sometimes acts in an irrational, inexplicable manner. The title of one of her novels is displayed in an early scene. It is called "Looking for My Desire". That search is what interests Catherine Breillat.

"Abuse of Weakness" is in French with English subtitles. The film is unrated, but the mild profanity and glimpses of nudity would most likely earn it a PG rating from the MPAA. The DVD, released in 2014, has bonus features, including an interview with Catherine Breillat and a short film of hers titled "The Future of Cinema". I watched the film on DVD at my own expense. Review posted on 9/11/2015.
You Should Also Read:
I Am Yours Film Review


Related Articles
Editor's Picks Articles
Top Ten Articles
Previous Features
Site Map





Content copyright © 2019 by Angela K. Peterson. All rights reserved.
This content was written by Angela K. Peterson. If you wish to use this content in any manner, you need written permission. Contact Angela K. Peterson for details.