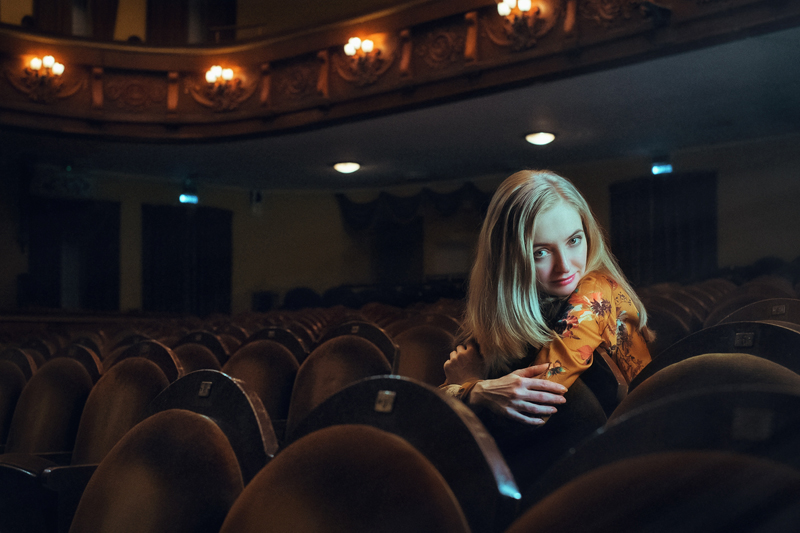 Haskell Wexler was a decorated World War II veteran, but he was no proponent of blind patriotism. Wexler used film to consistently challenge the power structure and cultural norms in American life. He balanced a successful career photographing mainstream Hollywood movies with frequent forays into documentary filmmaking.

Wexler drew on his experience in both fields when directing and photographing his first feature. "Medium Cool" uses professional and non-professional actors, scripted narrative and genuine events, frames shot in and out-of-focus; techniques designed to blur the line between fact and fiction. Wexler's approach is melded to his subject matter. Should the cameraperson be a dispassionate observer or an active participant? Does television manufacture violence or merely exploit it? How does a viewer not become desensitized and apathetic?

"Medium Cool" is set in Chicago (Wexler's hometown) during the momentous summer of 1968. The Vietnam War is raging, Martin Luther King, Jr. and Robert Kennedy are assassinated, and the country is in turmoil. Television cameraman John Cassellis (Robert Forster) navigates the violent and segregated city streets in search of a story. Cassellis wants to do a feature on an African-American taxi driver who finds and returns $10,000 in cash. His boss is not interested and neither are the cabbie's militant black friends. Cassellis discovers the station is giving his footage to the FBI and the police. When he protests, he is summarily fired.

This gives him time to develop a relationship with Eileen (Verna Bloom), a single mother from Appalachia, and her son Harold (Harold Blankenship). The personal and the political come together in the film's third act, as Harold goes missing and Eileen tracks down Cassellis at the Democratic National Convention. Filmed during the chaos of the actual convention, Wexler and his camera team capture the violent police reaction to the Grant Park protests. When an NBC camera crew leaves the scene, the protesters implore them to stay. Their repeated chant, "The whole world is watching", begs the question; will it make any difference?

What is surprising about Wexler's directorial debut is the way he utilizes the full arsenal of cinematic options, using sound and editing techniques that give more depth to his images. In one instance, Cassellis and his date attend a vicious roller derby meet and then go back to his apartment for sex. The sound from the roller derby bleeds into the bedroom scene, suggesting the violence of gender politics. Wexler directed other films but "Medium Cool" is his masterwork. His exploration of the damaging effects of television culture on the democratic process is as valid today as it was in 1969.

The Criterion Collection DVD of "Medium Cool" was released in 2013. The restoration and digital transfer from the original 35mm negative was supervised by Haskell Wexler. I watched the film at my own expense. Review posted on 3/23/2018.

You Should Also Read:
The Company You Keep Film Review


Related Articles
Editor's Picks Articles
Top Ten Articles
Previous Features
Site Map





Content copyright © 2021 by Angela K. Peterson. All rights reserved.
This content was written by Angela K. Peterson. If you wish to use this content in any manner, you need written permission. Contact Angela K. Peterson for details.