September 15 - Creme de Menthe Day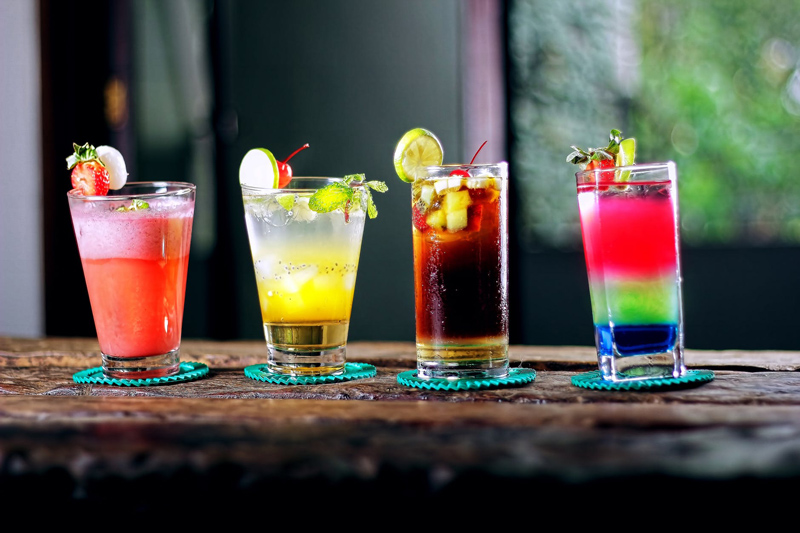 I don't know who comes up with these things but September 15 is the day each year that creme de menthe is honored. That minty green liqueur is a perfect after-dinner sip but it puts a real zing in some of the tastiest happy hour cocktails, too.

Not all creme de menthe is an eye-opening bright green but the green stuff is the most popular. Both the green and clear versions taste the same but its color is the deciding factor determining which color to use in which recipes.

Use the vividly green creme de menthe when you want a vibrantly colored green drink. In such cases, the creme de menthe is the only ingredient of color in the drink recipe. Use the clear stuff when colored ingredients are being used, no matter how pale or pleasing they seem. Once the green is added to other beverages, including whiskey and other dark spirits, mixed drinks turn a murky grayish green or other off colors, none very appetizing.

Don't let the milky sound of this liqueur's name fool you. The "creme" refers to the full-bodied, sweet nature of all liqueurs. Creme liqueurs differ from others in that they feature just one main flavor, such as mint, in the case of creme de menthe. Other liqueurs are closely-guarded trade secrets featuring dozens (hundreds?) of ingredients.

Creme liqueurs were first made in France, where neutrally flavored, un-aged brandy is used for the alcoholic base of the beverage. Brandy is essentially wine that has been distilled like hard liquor.

In the case of French creme de menthe, brandy and fresh mint leaves are steeped together until flavor (and a teeny little bit of color) are infused into the brandy. This infusion is then strained and thoroughly filtered before sugars and coloring agents (for the green variety) are added.

There are no liquor stores in my area that carry imported French creme de menthe, regardless of color, so I use whatever is available locally. Not all creme de menthe gets its flavor fresh from the mint plant, like the high-end French stuff does, but artificial flavorings are used instead.

Some of the most popular cocktails featuring creme de menthe include the Grasshopper and the Stinger. Like chocolate mint ice cream? You'll love the Grasshopper and you can use ice cream to make it truly decadent. To see what a little cognac can do to creme de menthe, try a Stinger.

One stimulating way to enjoy creme de menthe, any color, is to pour a jigger of it over rocks in an old-fashioned or rocks glass. Top with an effervescent splash of club soda for a nice finish. Try this one, perhaps in lieu of dessert, the next time you host a dinner party.

You Should Also Read:
Stinger, Grasshopper Recipes
How Much Is A Measure?
Party Every Month


Related Articles
Editor's Picks Articles
Top Ten Articles
Previous Features
Site Map



Follow @drinkandbemerry
Tweet



Content copyright © 2023 by Sandy Hemphill. All rights reserved.
This content was written by Sandy Hemphill. If you wish to use this content in any manner, you need written permission. Contact Sandy Hemphill for details.