Seven Sweet Steps To Shirk Sugar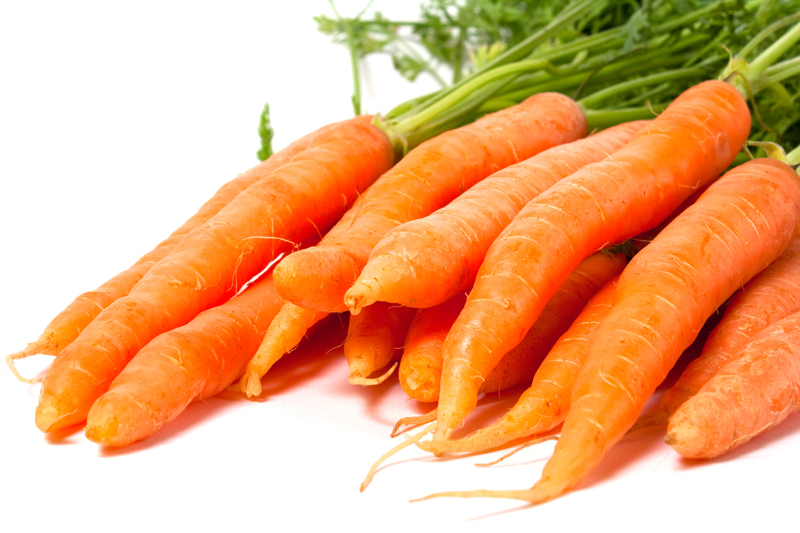 BE CRYSTAL CLEAR ABOUT BENEFITS.
The pay off for a sugar-free life is great – you can feel like a million bucks, look years younger and have an abundance of natural balanced energy. Know this to the depths of your soul or you will get sucked back into the "just this once" syndrome of instant gratification. We're constantly bombarded by sweet temptation, but a sugar high is followed closely by the depths of low blood sugar depression. When you fully understand the benefits, it's much easier to make the healthy choice.
EXTRACT YOUR SWEET TOOTH.
Sugar is an addiction and, like any addiction, cold turkey is the best way to give it up. Luckily, a sweet tooth extraction is not as painful as it sounds. Be prepared ahead of time. While coming down from the sugar craze, have your favorite healthy substitute foods available. And take some time off to enjoy yourself in other ways – ways that give you sweet, sugar-free satisfaction.
CLEANSE YOUR SYSTEM.
It takes anywhere from 3 to 6 days to break the physiological addiction to craving sugar. It's up to you how long it takes to break the psychological attachment. Plan ahead. You'll need to talk yourself into different, healthier, more appropriate comfort foods and retrain your taste buds to enjoy treats like fresh fruit, a little natural unsweetened peanut butter on sprouted whole grain bread or low fat cheese and an apple.
RELY ON NATURE'S SWEETENERS.
Once you get through the first few days, you'll find that fruits and vegetables start to taste a lot sweeter than you remembered. A naturally sweet herb called stevia works well in drinks, cereal or recipes. You can buy good quality fresh or frozen fruits to eat for snacks and dessert. This will open up a whole new world of Mother Nature's natural gourmet taste delights.
GET SMART AND STAY INFORMED.
Study
glycemic response guidelines
to make sure you're eating foods that will help you maintain an even, healthy blood sugar level. Learn what all of the different names are for high glycemic
hidden sugars
in food. Read labels. Don't stick your head in the sand or let anyone pull the wool over your eyes. Be a wise sugar detective and a careful sugar-free consumer.
BEFRIEND NATURALLY SWEET PEOPLE.
If you were an alcoholic breaking the drinking habit, you wouldn't hang out in bars. Give yourself the same kind of sugar break. Make friends with people who respect and support your goals. When you go out to eat, choose places where you can get healthy, delicious, sugar-free foods. And break whole grain bread with wholesome people.
ACKNOWLEDGE HOW GOOD YOU FEEL.
Once you have designed a naturally sweet new way of life, cleaned out your pantry, gotten your head screwed on straight, cleansed your palate, and made new, healthier friendships, you will start to feel better and better. Don't dwell on what you're missing out on. Temptation is just that old devil trying to lure you back to his sweet den of inequity. Keep yourself focused on what a good job you're doing and how much healthier you look and feel. A well adjusted, naturally high, sugar-free life is actually a much happier life. So enjoy your new found freedom.Be sure to check out my
Natural Health Newsletter
.
Click here for the
Site Map
Articles you might also enjoy
Vegetable Weight Loss Breakthrough
Momma said, "Eat your vegetables!"
© Copyright Moss Greene. All Rights Reserved.
To subscribe to the Natural Health Newsletter, just enter your email address in the subscribe box at the bottom of this page.
Note: The information contained on this website is not intended to be prescriptive. Any attempt to diagnose or treat an illness should come under the direction of a physician who is familiar with nutritional therapy.
You Should Also Read:
Health, Weight Loss & Natural Nutrition Newsletter
Site Map


Related Articles
Editor's Picks Articles
Top Ten Articles
Previous Features
Site Map





Content copyright © 2023 by Moss Greene. All rights reserved.
This content was written by Moss Greene. If you wish to use this content in any manner, you need written permission. Contact Moss Greene for details.