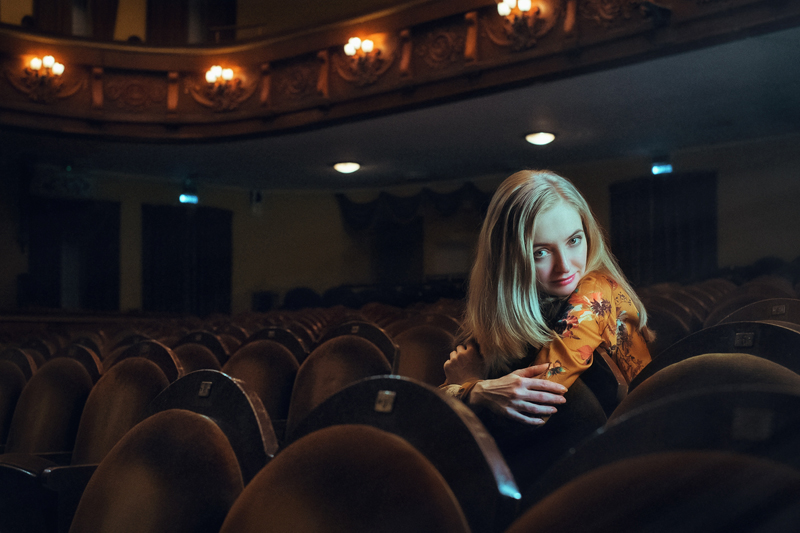 On a literal level, "The Caller" is about a corporate whistleblower named Jimmy Stevens who wants to die with dignity and thereby give his life meaning. On a metaphorical level, "The Caller" is a movie about movies, and the relationship between images and memory. In an early scene, one of the corporate enforcers is engaged in watching "Nosferatu", F. W. Murnau's 1922 classic vampire film. While the clip serves as a visual joke and analogy, it is also a sly reference to Frank Langella, the actor who plays Stevens. Langella portrayed the vampire Count Dracula in a 1979 film.

In "The Caller", the E.N. Corporation is the bloodsucker. Manipulating statistics, forcing developing countries into crippling debt, and killing innocent protesters is standard operating procedure. V. P. Jimmy Stevens, unable to withstand the hypocrisy, sends a damaging e-mail worldwide and awaits the fallout. He anonymously hires private detective Frank Turlotte (Elliott Gould) to document what could be his final days. In several flashbacks to WWII, the viewer learns that Stevens and Turlotte have a history together. The only question is whether or not Turlotte will recognize his childhood companion.

In a rather dismissive review, "The Village Voice" said that Elliott Gould wins the Dennis Farina look-alike contest for his mustache in "The Caller". Actually, I think Gould's appearance is meant to be a reference to Gene Hackman's character in "The Conversation" (1974). Both characters sport a mustache but more importantly, they are both in the surveillance business. They are also men who believe they are in control and find they have been manipulated. This leads to another cinematic reference, "The Long Goodbye" (1973). Gould, in a career-defining role, played private detective Philip Marlowe, who is used as a pawn in a game he does not quite understand.

"The Caller" was marketed as some kind of thriller or mystery, so it is understandable that some viewers were disappointed. There is no ambiguity as to the identity of the two main characters, and the fate of Stevens is known from the outset. Director and co-writer Richard Ledes is more interested in relationships than suspense. How we remember is also one of his major concerns; the book Stevens reads from daily is called "The Art of Memory". The many cinematic allusions and associations also point to the primacy of the image as part of our collective consciousness.

"The Caller" was originally released in the US in 2009. The film was directed by Richard Ledes and written by Alain Didier-Weill and Ledes. It is rated PG-13 for mild violence. Available on DVD and Amazon Video, I watched the film at my own expense. Review posted on 7/12/2016.

You Should Also Read:
The Face of Love Film Review


Related Articles
Editor's Picks Articles
Top Ten Articles
Previous Features
Site Map





Content copyright © 2019 by Angela K. Peterson. All rights reserved.
This content was written by Angela K. Peterson. If you wish to use this content in any manner, you need written permission. Contact Angela K. Peterson for details.