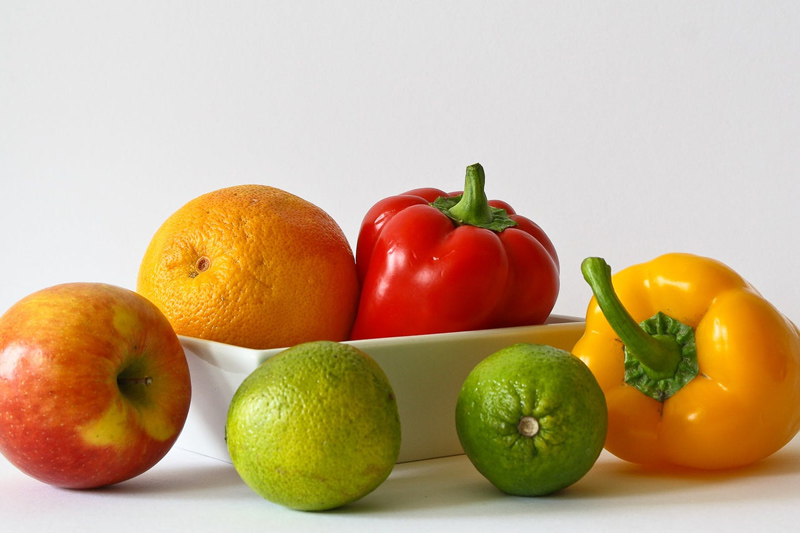 To many of us, pecans are a special winter holiday treat, reserved for favorite cookie and pie recipes. But pecans are also an excellent snack, unadorned or with a small cheese wedge (Stilton or Cheddar come to mind) or ripe apple and pear slices. Add toasted pecans to salads, vegetables, or pork dishes. Use your imagination to incorporate this healthful and delicious nut into meals.

According to the US Department of Agriculture, one ounce of pecans (20 halves) provides 196 calories. Nuts are part of the MyPyramid Meat and Beans Group, and thus are considered a source of protein. However, 1/3 a cup of pecans (at 523 calories) equals a serving of meat. For most of us, a small amount of pecans and other nuts as a snack or part of another dish is better than replacing an entire protein serving with nuts!

In July of 2003 the US Food and Drug Administration began allowing the following statement on nut packages: "Scientific evidence suggests but does not prove that eating 1.5 ounces per day of most nuts as part of a diet low in saturated fat and cholesterol may reduce the risk of heart disease." The fat content of pecans is almost entirely the monounsaturated and polyunsaturated varieties. Pecans are a good source of omega 3 and 6 fatty acids as well as thiamin.

At a recent farmers' market, I spoke with Karen and Norma Voss of Voss Pecans. Their family has grown pecans in Carlye, Ill for the past 15 years. Pecans are a native American nut tree, and most pecans come from the more temperate southern states. Voss's farm grows the southern variety of pecans from grafts on native Midwestern pecan trees, as well as the Midwest variety. The Midwestern variety trees take 25 years to begin to bear, while the southern trees have pecans within 10 to 15 years.

The end of fall marks the start of pecan season. Freezing overnight temperatures cause the pecans to drop from the trees, fully ripe and ready for harvest. In Illinois, pecan season is from October to November.

To choose fresh pecans, according to Norma, look for light brown nut meat. Dark brown means the pecans have gone rancid and will taste strong and bitter. Pecans should be stored in the refrigerator or freezer. They can be frozen for up to two years.

Fresh pecans can be mail ordered from Voss Pecans via their website at https://www.vosspecans.com/


You Should Also Read:
Cranberry and Apricot Stuffed Turkey Breast Recipe
Pairing Beer and Spiced Pecans
FDA Approves Healthy Nut Labeling


Related Articles
Editor's Picks Articles
Top Ten Articles
Previous Features
Site Map





Content copyright © 2023 by Kathy L. Brown. All rights reserved.
This content was written by Kathy L. Brown. If you wish to use this content in any manner, you need written permission. Contact Megan Mignot for details.