The Drinks of Mexico - Jamaican Water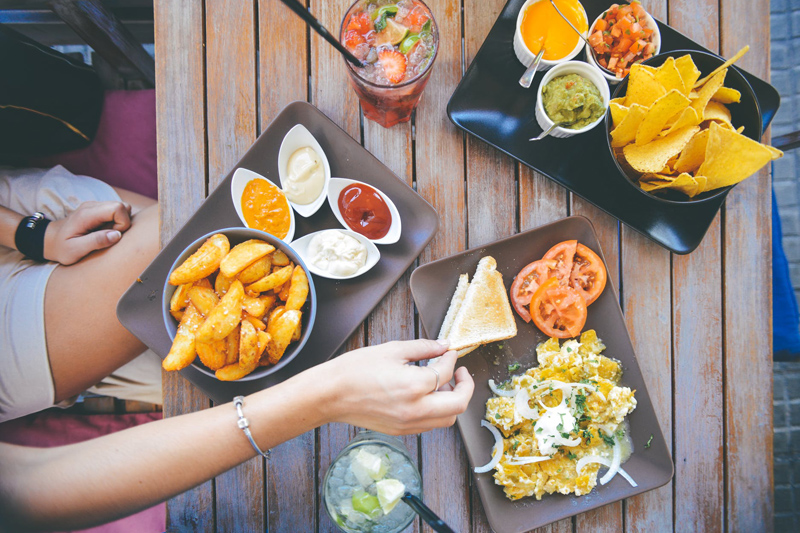 "Agua fresca", fresh water, is the name given to a variety of cold drinks in Mexico. Not the type which comes out of a bottle or carton and is more usually known as a "refresco" or refresher, but the kind which is lovingly made by hand from natural ingredients, and which is more likely than not the ancestor of today's multimillion dollar "soft drinks" business. Every restaurant stocks a selection of freshly made aguas, and on the streets and in the markets you will find stalls and barrows packed with ice in which nestle large glass jars of fruit and vegetable juices, as well as "fresh waters" of different flavours; and in Mexican homes, an "agua" or water is regularly made every day and left in the refrigerator for the household to drink at leisure.
Aguas Frescas © Philip Hood
Aguas frescas, thirst quenching and deeply refreshing, are in effect a national drink, and in Oaxaca, the fourth Friday in Lent is actually dedicated to them! There are countless versions, from a straightforward lemonade, agua de limón, to a nut or rice milk like "horchata", vegetables like cucumber whizzed up with water and ice, agua de pepino, or infusions of herbs or flowers, like the hugely popular "agua de Jamaica", Jamaican water.
This wonderfully hued agua is made from the flowers, or more precisely, the calyxes of the hibiscus sabdariffa, which is native to Asia rather than the Americas, and therefore an Old World import. It is commonly used worldwide as a tea and herbal remedy with many medicinal properties, including a valuable reputation as a laxative, a diuretic, an astringent and a slimming aid among others. In Mexico, however, where it is grown extensively in the state of Guerrero, it is drunk cold throughout the country, for refreshment and pleasure and as an accompaniment to meals - and rightly so, as its gorgeous deep magenta colouring is matched by an equally gorgeous sweet tart flavour, slightly tannic and with a hint of ripe summer fruit, reminiscent of a soft young wine.
It is important with an agua fresca to keep the sweetness to a minimum, as this ensures its characteristic lightness and freshness – if it is even slightly on the cloying side, it will somehow parch your throat rather than slake your thirst. And bearing in mind its therapeutic talents, it is worth making it with a natural sweetener, such as agave nectar, rather than sugar so that it can be drunk with wild abandon and a clear conscience - although if your conscience is not apt to bother you anyway, you can add a slug of rum to your hisbiscus infusion the way they do in the Caribbean!
Jamaican water – Agua de Jamaica
Serves 2
1 litre/1 3/4 pints/4 1/4 cups water
25 g/1 oz hibiscus flowers
75 ml/5 tbsp agave nectar or sugar or to taste
Bring the water to the boil in a medium saucepan and add the hibiscus flowers. Cover the pan, turn the heat right down and leave to simmer for 10 minutes.
Set aside to steep until cool.
Strain the agua, pressing down well on the flowers to extract all the liquid and flavour.
Stir the agave nectar into the dark pink Jamaican water and chill.
Serve in tall glasses, with several cubes of ice.
Buén provecho!
You Should Also Read:
The Drinks of Mexico - Tamarind Water Recipe
The Drinks of Mexico - Fresh Cucumber Water
The Drinks of Mexico - Fruit Cooler Recipes


Related Articles
Editor's Picks Articles
Top Ten Articles
Previous Features
Site Map





Content copyright © 2022 by Isabel Hood. All rights reserved.
This content was written by Isabel Hood. If you wish to use this content in any manner, you need written permission. Contact Mickey Marquez for details.