The Drinks of Mexico - Tamarind Water Recipe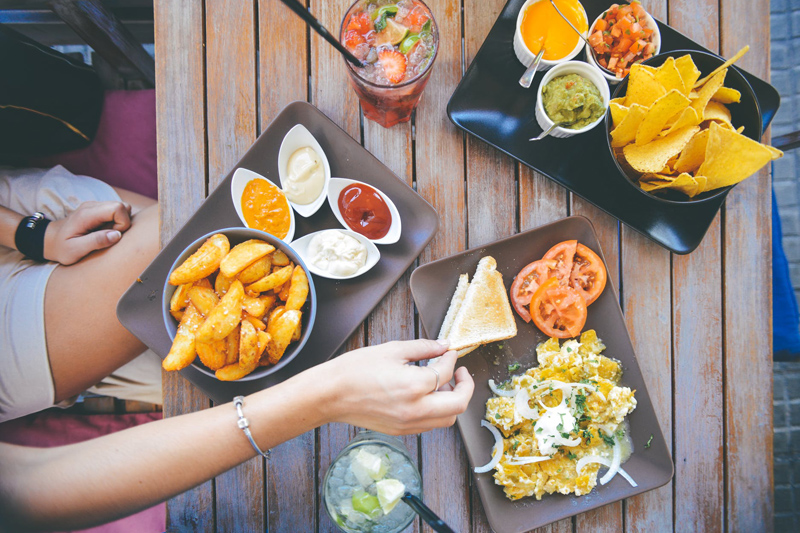 Fresh waters, "aguas frescas", and their sellers are a common sight on the streets of any Mexican town or city. The large glass jars full of brightly coloured liquids might sit in a small barrow packed with ice, strategically placed at a busy intersection, outside a market, cinema or department store, in fact in any location where the vendor is assured of plenty of custom. In the 21st century, and in large cities in particular, a refrigerated cabinet often takes the place of the simple barrow, but the waters remain the same: they are made from virtually any fruit, from lemon to watermelon, pineapple and guava, and other more exotic ingredients such as hibiscus flowers, for Jamaican water or "agua de Jamaica", and tamarind pods for the ever popular tamarind water, "agua de tamarindo".
Tamarindus Indica, a tree native to tropical Africa, can grow to one hundred feet or more, with a massive trunk and a wide canopy of leaves. Its fruit is a curved, bulbous pod full of hard, glossy seeds and juicy, fibrous and sour pulp, which is widely prevalent in the cuisine of the Indian sub-continent and generally throughout South East Asia, and belongs to the Fabaceae or the pulse and legume family. Its modern name was probably bestowed upon it by the Arabs, who knew it as "tamar hindi" or Indian date, illustrating the tamarind's travels along the great trade routes; and while the Spaniards would have introduced it to Mexico, where it is now grown extensively in many states, it is also likely to have been transported there by the African slaves.
Tamarindo © Philip Hood
The tamarind pod, when young and green, is hard and mouth-puckeringly sour, but as it ripens and matures, the flesh softens and acquires an addictive fruitiness, although it never actually becomes sweet. This makes it useful as a spice or a condiment, or an ingredient for sharpening flavours in savoury dishes, rather like vinegar and lemons or limes - but in drinks, puddings and confectionery for instance, a considerable amount of sugar is required to make it palatable and the end result is always deliciously sweet and sour. And as though its culinary prowess were not enough, it is reputed to have countless health and medicinal benefits, including mildly laxative, soothing sunstroke, reducing inflammation in swollen joints, lowering cholesterol, treating bile disorders, promoting a healthy heart, aiding digestion and curing conjunctivitis among countless others! So I use it freely in the kitchen and make sure I have a large jug of tamarind water in the refrigerator throughout the summer, which I sweeten with agave nectar rather than sugar and can therefore drink with smugness and a clear healthy conscience.
When I first started using tamarind in Indian cookery many years ago, I needed to visit an Asian shop on the other side of the city in order to buy it. It came in a hard, sticky, dark block, complete with seeds, and required soaking, cooking, mashing and sieving before being incorporated into any dish. It was a lengthy and messy business, but cooking with tamarind is very much easier nowadays, as ready to use, sieved and deseeded tamarind purée is available in jars in the spice section of most supermarkets, and is a good bet for most South East Asian dishes. I have to say, however, that for a traditional Mexican, wonderfully thirst quenching and richly flavoured agua de tamarindo, proper tamarind pulp is best and can usually be found in the World Foods sections of most supermarkets, or from Mexican, Asian and spice shops and mail order suppliers.
If you cannot be bothered to deal with tamarind pulp, by all means try the tamarind purées available in a jar – but do check the list of ingredients, as some of them are quite salty. Simply add water and sugar or sweetener to taste. And if you love it, go to the real thing and see for yourself how much better it is.
Tamarind water – Agua de tamarindo
50 g/2 oz tamarind pulp
750 ml/1 1/4 pints/ 3 cups water
1/3 cup agave nectar, honey or sugar – or to taste
Place the tamarind and water in a saucepan and bring to the boil. Turn the heat right down, cover and simmer for 30 minutes. Strain and reserve the liquid.
If you can see any seeds in the pulp remaining in the strainer, remove and discard them. Blend the pulp in a food processor with the sweetener until smooth, adding as much of the reserved water as necessary to help the blades to turn freely. Strain through a medium mesh sieve, pushing the pulp through the sieve with a wooden mushroom or the back of a wooden spoon, ideally leaving nothing behind but the fibres.
Pour into a jug, add the remaining cooking liquid and refrigerate until cold.
The agua de tamarindo will keep in the refrigerator for up to a week.
Buén provecho!
You Should Also Read:
The drinks of Mexico - Jamaican water
The Drinks of Mexico - Fruit Cooler Recipes
The drinks of Mexico - Horchata


Related Articles
Editor's Picks Articles
Top Ten Articles
Previous Features
Site Map





Content copyright © 2022 by Isabel Hood. All rights reserved.
This content was written by Isabel Hood. If you wish to use this content in any manner, you need written permission. Contact Mickey Marquez for details.