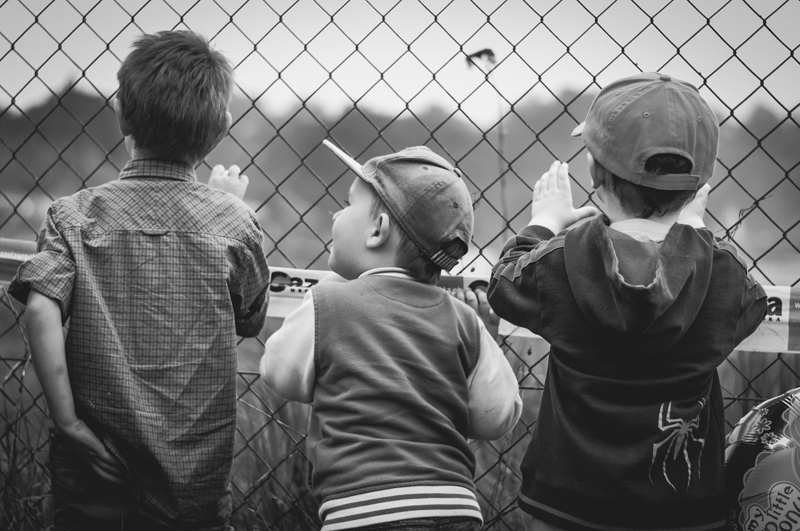 Most parents would say that they want their children to be friends. Mothers of both genders of children probably realize that this goal is often more realistic for their sons than for their daughters in the short term. In the long term, though, it is often sisters who end up close friends while brothers tend to drift apart. Is there anything a mom can do to cement the long term friendship of her sons?

As with most things regarding children, the first thing a mother can do is to let her sons be their own people. It is tempting as a mother to say, "Why can't you be more like _____?" when one of your sons is more challenging to parent than another, but this message sets up an instant rivalry between your children that may not have been there before. Realize that each of your sons will be different, and that what may be a parenting challenge now could turn into an advantage later in life. The world's most stubborn eight year-old today becomes tomorrow's tenacious scientist or business negotiator.

When possible, create common interests for your sons. As a bonus, doing this will simplify your life as a chauffeuring mom! For example, if your sons are close enough in age, put them on the same baseball team, or at least in the same league. If baseball is not your thing, try both of them in martial arts. This idea has to be weighed carefully against the goal of letting each of your sons be his own person, but it is worth trying. A common interest creates a bond.
Encourage your sons' friendship. This statement may seem obvious, but it is so obvious that many parents completely overlook it. Rather than exclusively emphasizing the individuality of each of your sons (i.e., "That's your brother's friend"; "That's your brother's toy", etc.), encourage them to share things – yes, including their friends. Sharing a room is also a great way to build a relationship between your sons. Although you may encounter initial (or even ongoing) resistance from your sons, sharing a room is both a great way to build a relationship and a great way to teach your sons about sharing and respect in general.

Finally, emphasize the commonalities between your sons, rather than the differences. They have so much in common already, by virtue of the fact that they are siblings. They have a common history, a common family experience, and, likely, common expectations from you. For most siblings, far more unites them than divides them. If parents make it clear that family comes first, and that no one is more important than a brother, they may be surprised by how well that dictum sticks with their sons.

You Should Also Read:
Stopping Sibling Fighting


Related Articles
Editor's Picks Articles
Top Ten Articles
Previous Features
Site Map





Content copyright © 2022 by Laura Delgado, Ph.D.. All rights reserved.
This content was written by Laura Delgado, Ph.D.. If you wish to use this content in any manner, you need written permission. Contact Laura Delgado, Ph.D. for details.