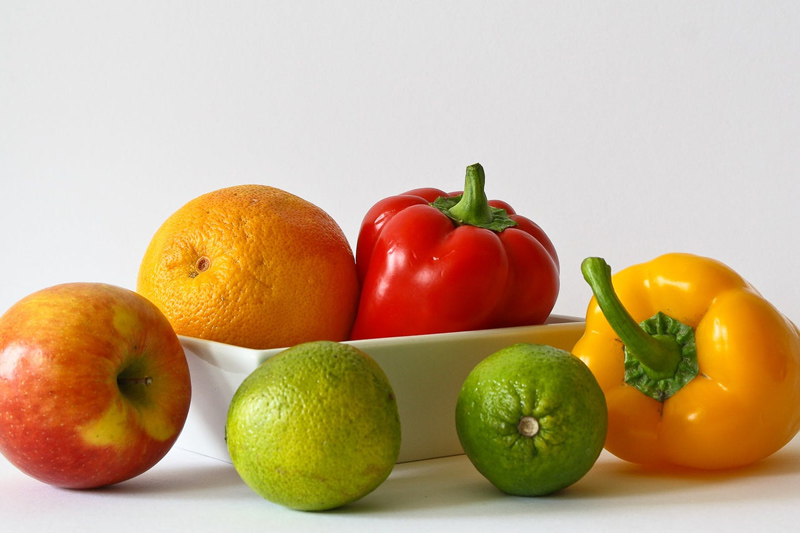 Approximately 60% of our bodies is water. Our bodies need water. Not drinking enough water can lead to feeling tired and sluggish, as well as dehydration. Despite this, many people are not drinking enough water! Some people go days without drinking any water, filling up on juices, coffee, sodas, and sweetened drinks instead. Many of those drinks contain added sugars, contributing calories to our intake and inches to our waistbands. The constant acidity from these sodas and juices is also harmful for our teeth. Many people reach for artificially sweetened flavored waters as replacements, thinking they are making a healthier choice. Our bodies weren't designed to digest these artificial sweeteners. Plus, what are we teaching our tastebuds? Everything must be super sweet or it's not worth it? We're conditioning our tastebuds and minds to constantly want sweet and we're missing out on the natural taste of things.

Today, we're going to explore a new way to drink water. Yes, it is flavored and is sweetened slightly but it is natural and better for your body than the processed drinks on the supermarket shelves. I'm talking about infused water. Sounds exotic, right? It's actually pretty simple and something that you will have fun experimenting with!

Infused waters are basically plain water infused with the flavors of fruits and herbs. They are subtly flavored unlike the "flavored waters" at the grocery store. There are no added sugars, no added colors, and no artificial flavors. Plus, you get the added vitamins, phytonutrients, and antioxidants from the fruits and herbs you choose! There are special "infusion bottles" you can buy to use but you can also make infused waters from the tools you have in your kitchen already.

Here's how you do it:

Choose Your fruit

You really can't go wrong here. Pick what flavors you think would go well together. Experiment! Popular combinations are citrus (lemon, lime, orange), strawberry and mint, watermelon and lemon, cucumber and lime. Wash the fruit and dice it. With the citrus, just thinly slice it. With thicker skinned produce like watermelon or pineapple, remove the outer rind and dice the inside.

Gather Your Equipment

A pitcher or several mason jars
A large wooden spoon

Place prepared fruit in the bottom or the picture or jar. Using the back of the wooden spoon, gently muddle or slightly mash the fruit. You want to release some of the juices but not entirely mash the fruit. Fill the remainder of the pitcher or jar with water and ice. Let sit in the fridge at least 12 hours to allow the flavors to mix. You may pour with the fruit or set a small strainer on your glass as you pour. It will last several days in your fridge and then you can make a new batch. Enjoy!




Related Articles
Editor's Picks Articles
Top Ten Articles
Previous Features
Site Map





Content copyright © 2023 by Megan Mignot. All rights reserved.
This content was written by Megan Mignot. If you wish to use this content in any manner, you need written permission. Contact Megan Mignot for details.