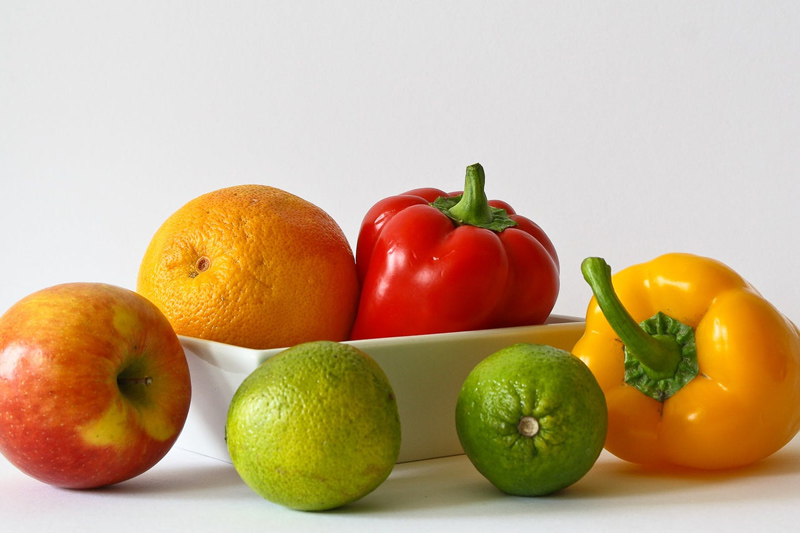 We need some fat in our diet. It provides satiety (a satisfied, full feeling), is a vehicle for fat-soluble vitamin absorption, and is a great energy source. It is vital for a child's proper neurological development. However, its high caloric price tag and the health issues posed by saturated fat intake lead many to cut down on fats and oils whenever possible.

It is fairly easy to reduced the amount of fat added to foods, such as in salad dressing or as part of a casserole. A change in cooking methods, like substitution of oven-frying for deep-fat frying usually works well and yield a good, if not identical, dish. Such tinkering with favorite recipes requires a dry-run before you serve it for company dinner, but is possible without a major disaster.

Baking is another story. Fat is part of a series of complex chemical reactions going on in the batter or dough, and a small change can lead to a big problem. But understanding a few basic principles will help your experiments in low-fat baking go smoother.

One substitution you might consider is removing solid fat, such as butter or margarine, and adding liquid vegetable oil. The cake will have the same amount of fat (and thus shouldn't be too different chemically) but it will be healthier, unsaturated fat.

I decided to lighten up the following recipe (follow the link below to the full, lightened up recipe and instructions):

Sour Cream Coffee Cake

Original recipe:
½ Cup margarine or butter, softened
¼ Cup sugar
½ Cup dairy sour cream
1 teaspoon vanilla
1 egg
1 Cup all purpose flour
½ teaspoon baking soda
Dash salt

Substituting oil for butter is said to lead to a dense, greasy, unpleasant cake. The reason is that oil is 100% fat and butter and margarine are 80% fat. Using ½ cup of canola oil for the ½ cup of margarine or butter would increase the amount of actual fat in the batter and change the nature of the cake. We must use less vegetable oil. How much less?

If you do the math, 1 cup of butter or margarine = ¾ cup plus one Tablespoon of oil. And the substitution decreases the volume of the batter (remember, butter has 15% water and 5% milk solids), so also add a little extra water. My recipe now uses, instead of the ½ cup of butter, 6 ½ Tablespoons vegetable oil and 1 ½ Tablespoons of water.

Sour cream is another source of unhealthy fats, and is easily replaced by an equal volume of fat-free or low-fat plain yogurt. Two beaten egg whites can be substituted for the one egg, if you like.

These small changes yield a moist, light cake that my family still loves.



You Should Also Read:
Mardi Gras Coffee Cake


Related Articles
Editor's Picks Articles
Top Ten Articles
Previous Features
Site Map





Content copyright © 2023 by Kathy L. Brown. All rights reserved.
This content was written by Kathy L. Brown. If you wish to use this content in any manner, you need written permission. Contact Megan Mignot for details.