Recipes - Fish and Seafood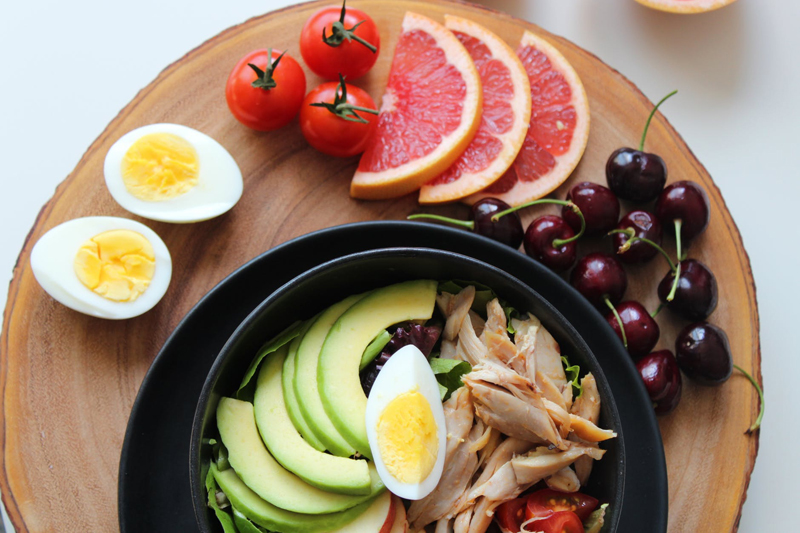 More and more studies show just how incredibly healthy fish and seafood are. The Japanese and Mediterranean cultures have known this for thousands of years.
Seafood Carb Chart


If you´re into seafood, here´s a carb chart to help you determine what seafood items will work well on your low carb or atkins diet.
Breaded Striped Bass Recipe


Fish is wonderfully low carb, and self caught fish is free! This recipe uses 2-minute low carb bread to make it a healthy, wonderfully delicious meal.
Cherry Tomatoes and Tuna Recipe


Cherry tomatoes are full of nutrients and are SUPER easy to grow in any small container. You can practically eat thousands for free! Here´s a great recipe for tomatoes with tuna.
Eating Low Mercury Seafood and Fish


It´s very important to eat a good quantity of fish, for the omega oils they provide. Fish are also usually zero carb, making them perfect for a low carb / Atkins diet. However, watch out for mercury!
Learning to Like Fish


Pretty much every healthy eating system - including low carb - encourages people to eat fish several times a week. They are full of important omega oils. What if you did not grow up in a fish eating household?
Lobster Tail Recipe


Eating low carb can be quite luxurious! Here´s a delicious recipe for lobster tails and melted butter. It takes only 8 minutes, but what a treat!
Low Carb Cocktail Sauce Recipe


Cocktail sauce is the perfect accompaniment to shrimp. Here's a recipe to make yourself a low carb cocktail sauce.
Low Carb Sushi and Sashimi


I really love both sushi and sashimi! These Japanese raw fish dishes provide great fish oils in a healthy manner. They are perfectly low carb.
Safe Meat Cooking Temperatures


No matter how you choose to cook your meat - grilling, roasting, baking, microwaving - make sure you cook it safely to its minimum temperature.
Salmon and Green Beans Recipe


A super-simple meal of salmon and green beans is very tasty and filling, while only giving you 2.9g carbs per serving. This recipe is great for a quick summer grill.
Salmon Grilling Recipe


Salmon is a wonderful fish to keep in your weekly diet. Grilling the salmon brings out its fresh, delicious flavors.
Sardines Nutrition


Sardines are a much maligned food, picked on in many movies. However, these tasty fish can be a great snack and healthy, too!
Shrimp Scampi Recipe


I love this delicious, low carb shrimp scampi recipe. It's very easy to make, and it makes my mouth water to even think about it! Very tasty. Perfect for everything from a quick lunch to a dinner with friends and family.
Shrimp with Penne Pasta


This low carb version of shrimp with pasta uses the Atkins specific low carb pasta. Any low carb pasta will work - but stay away from the normal, carb-rich version!
Tilapia with Vegetables Recipe


Most people don't eat nearly enough seafood! Get those healthy omegas into you with this delicious, low carb tilapia with vegetables recipe.
Tips for Grilling Fish


Fish is incredibly healthy for you, and most doctors recommend you eat 2 or more servings a day. Here are tips on grilling your fish in a healthy, low carb manner.
Tuna Cheese Melt Casserole


Tuna is an easy food to have in your pantry, and this tuna melt casserole takes under 10 minutes to prepare in your microwave!
Tuna Fish Ranch Dressing Salad


Necessity is the mother of invention. If you're out of mayo, give a try mixing some ranch dressing into your tuna fish! It ends up a tasty treat with some new flavors.
Tuna Melt Sandwich Recipe


A nice staple for healthy eating is a tuna melt. It gets you calcium, great omega-3 oils, in a nice, easy to eat package. Plus it's quick!
Tuna Salad Recipe


Tuna salad is super easy to make. You usually have all the ingredients on hand, there's no cooking involved, and tuna is very good for your heart. Try to eat fish at least twice a week!
Tunafish Recipe


One of the easiest low carb dishes to make is tunafish. It´s very healthy and quite delicious! Just open the can, add a few items and enjoy.
Editor's Picks Articles
Top Ten Articles
Previous Features
Site Map
Follow @LisaLowCarb
Tweet
Content copyright © 2018 by . All rights reserved.
This content was written by . If you wish to use this content in any manner, you need written permission.
Contact Lisa Shea for details.