Products - Chocolate - Bars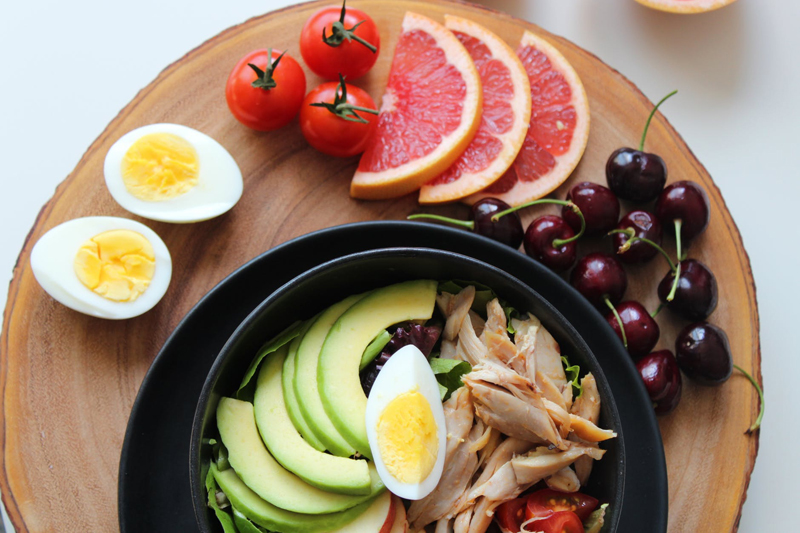 There´s something special about a chocolate bar - we are trained to love them practically from birth. Here are reviews of low carb and sugar free chocolate bars, perfect for a low carb diet.
Asher's Sugar Free Low Carbs Bars


Asher´s has several chocolate bars that are similar to thick Hershey´s bars, sometimes with fillings. They have under 2g per bar and make a nice treat.
Carb Watchers Dark Chocolate with Vanilla Cream


Healthy body individuals have chocolate cravings, just like all of us do. What keeps the healthy people healthy is that they choose 0g carb chocolates that are sugar free!
CarboRite At Last! Chocolate Truffle Bar


If you´re looking for a really tasty chocolate bar without sugar, give the CarboRite chocolate truffle bar! It´s got milk chocolate with think truffle layers built in!
Carborite Low-Carb Candy Bars


While it´s wonderful to eat healthily, sometimes it´s nice to treat yourself to a candy bar. With Carborite, they are actually very tasty with 1.3g carbs!
Chocolate Health and Nutrition


Chocolate first became famous in Europe in the 1600s. In a scant few centuries, it has become an item of addiction for many. What is the nutrition of this south American bean? Is it good for you? Not good?
Estee Milk Chocolate with Fruit and Nuts


When I was growing up, my grandmother loved milk chocolate bars with fruit and nuts in them. The bars reminded her of her european childhood. The Estee bar sponsors the ADA and is sweetened with fructose.
Frey Bittersweet Chocolate


Bittersweet chocolate is the best type of chocolate for you - low in sugar, high in antioxidants and other chocolate goodness. The Frey Bittersweet chocolate has a lovely flavor - but their label has a blatant error!
Hershey's Low Carb Chocolate Bars


Hershey´s is one of the most popular brands of chocolate around - and they now are putting out some tasty low carb chocolates, with only 1g sugar per bar.
Hershey´s Sugar Free Products


I love chocolate, and I did miss it when we went on the Atkins diet. With Hershey´s coming out with tasty sugar free chocolates, I can have an occasional low carb chocolate treat!
Lindt Cancels Low Sugar Chocolates


In a move that upset diabetics and dieters around the world, Lindt has decided to cancel its low sugar chocolate line.
Lindt Creation 70% Chocolate


If you crave chocolate, there is definitely a way to get that chocolate fix and stay on a healthy eating system. Lindt Creation 70% is dark chocolate with mousse filling - and only 14g carbs / 240 calories per serving.
Lindt Excellence 85% Cocoa


When you aim for healthy eating, it can seem hard to include chocolate. However, dark chocolate is full of antioxidants, naturally low in sugar, and good for you!
Lindt Low Carb Chocolates


One of the things I missed most on a low carb diet was good quality chocolate. I was thrilled to see that Lindt had come out with low carb versions of their confections.
Nestle Crunch Sugar Free Bar


Finally, Nestle Crunch has come out with a sugar free bar. It has actual rice - not soy - but it sweetened with maltitol, a sugar alcohol.
Pure De-lite Low Carb Chocolate Bars


Pure De-lite chocolates are lactose free, sugar free and low carb. With 0g of effective carbs, these are perfect snacks for dieters who crave chocolate.
Ross Chocolate Bars


Ross creates dairy free, sugar free chocolate bars using malitor. At only one carb per bar, these are delicious dark chocolate bars for low carb dieters.
Russell Stover Low Carb Candy Bars


Russell Stover is a well known name in candy and chocolate bars. Their low carb / net carb bars use aspartame and Splenda to sweeten their flavors.
Russell Stover Low Carb Chocolates


Russell Stover has a new line of low carb chocolates, including toffee, mint and pecan. The carb counts are amazingly low, and the treats are quite tasty!
Russell Stover Sugar-Free Chocolate


Russell Stover Sugar-Free Chocolate is a perfect cure for any chocolate craving. It's only 3g of carbs per serving - and provides 4g of fiber plus lots of antioxidants. Keep some in your cupboards!
Russell Stover Sugar-Free Mousse


Russell Stover Sugar-Free Triple Chocolate Mousse Chocolate is an individually wrapped square of chocolate with delicious creamy mousse inside the square. With only 2g of carbs per serving, they're a nice chocolate treat.
Russell Stover Sugar-Free Vanilla Caramel


Russell Stover Sugar-Free Vanilla Caramel Chocolate - these square chocolates have a vanilla caramel filling. They have 1g of fiber - and no carbs at all.
Z Carb Gourmet Dark Chocolate Bars


There are times that eating a low carb diet is about incredibly delicious treats. Z Carb dark chocolate bars definitely fit into that category!
Editor's Picks Articles
Top Ten Articles
Previous Features
Site Map
Follow @LisaLowCarb
Tweet
Content copyright © 2018 by . All rights reserved.
This content was written by . If you wish to use this content in any manner, you need written permission.
Contact Lisa Shea for details.