Health Basics - Metabolism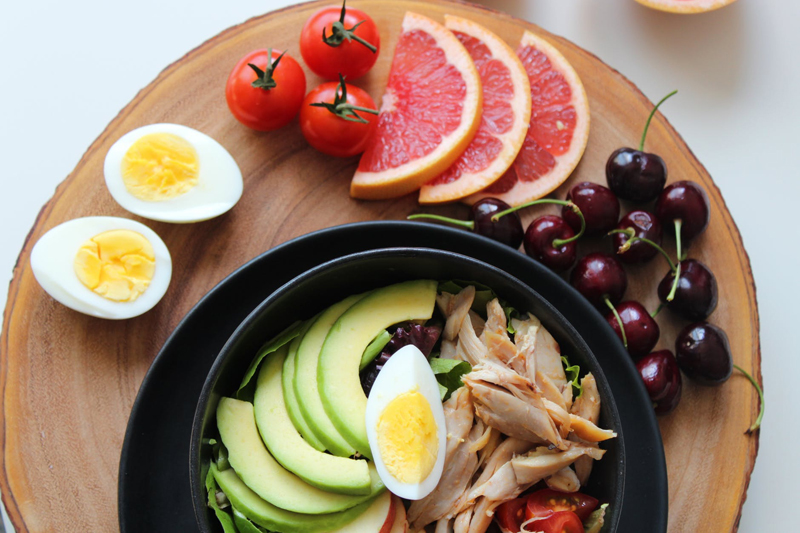 Your body has to digest and metabolise foods properly in order to lose weight and to maintain a healthy weight.
Calculate your Daily Metabolism


If you want to lose weight, it´s important to know where to start. By figuring out how many calories your body needs for normal daily activity, you can either exercise more or eat less in order to burn fat.
Carbs Make People Hungry


Research done by the Oxford Brookes University reinforces what other studies have found - that eating a low carb breakfast helps control your hunger pangs at lunchtime.
Cushing's syndrome - Slow Metabolism


Cushing's syndrome was first discovered by Harvey Cushing. In this situation, your body is damaged by an overload of cortisol. This can cause diabetes, high blood pressure and slow metabolism.
Determining your Body Composition


You know that fat is large and only burns a few calories a day, while muscle is small and lean, and burns many more calories. How do you determine what your body weight is made up of?
Foods to Help Raise Metabolism


Your metabolism defines how quickly you burn up calories and carbs each day. How can you raise your metabolism to burn more energy?
Gas and Vegetables


For people used to avoiding veggies - or thinking of a potato as a veggie - it may come as a surprise that many veggies will give you gas! This is quite normal.
How to Raise your Metabolism


A key to losing weight and maintaining a healthy weight is to have your body burning off calories, every hour, at a fast clip. Here are tips on how to safely raise your metabolism.
Hypothyroidism - Slow Metabolism


Hypothyroidism is when your thyroid does not release enough hormones. This can cause you to have a slow metabolism - and to not lose weight properly.
Menopause, Aging, Weight Gain and Weight Loss


Many women gain weight, slowly but surely, as they get older. Is it a metabolism slowing down? Menopause? Maybe a lack of exercise? Or all three? How do you lose weight when you´re an older woman?
Metabolism - Muscle vs Fat


You might think that a certain weight means a certain metabolism. However it makes a HUGE difference is that weight is mostly fat - or mostly muscle.
Slow Metabolism Tips


Metabolism is how your body burns up food and things you eat, turning them into fuel and fat. Does your body have a slow metabolism? Read on to learn more.
Slow Metabolism Tips


Your doctor recommends that you lose weight. You have dieted, you have exercised, and the weight just is not coming off. Could it be that you have a slow metabolism? Here is more about this condition.
Study Proves Low Carbers Eat More - Lose Weight


A strict study done by the Harvard School of Public Health has proven what low carbers have known for years - that on a low carb diet you can eat more calories and still lose weight.
Vinegar, Digestion and Stomach Acid


Vinegar has a very definite impact on your digestion and stomach acid. This means if you have vinegar with each meal - say in your salad dressing - you have better digestion, nutrition, and weight loss.
Water of Metabolism


You might think the only water you get in your body is the stuff you drink. Did you know that your body actually MAKES water? This is called water of metabolism.
White Bread - Necessary Food or Extra


Societies typically develop around eating wild game, drawing fish from the sea, baking bread and growing veggies. Just how important is grain in this mix of human intake?
Editor's Picks Articles
Top Ten Articles
Previous Features
Site Map
Follow @LisaLowCarb
Tweet
Content copyright © 2018 by . All rights reserved.
This content was written by . If you wish to use this content in any manner, you need written permission.
Contact Lisa Shea for details.